PROGRAM
Photo: Hideya Katsura
The third in a series of performances aiming to pass on and create new developments in traditional performing arts focuses on bunraku (ningyo joruri). Welcoming Kinoshita-Kabuki's Yuichi Kinoshita as supervisor, this is a double bill of a new work by Kanjuro Kiritake III and the first revival of a piece in 87 years.

Featuring Kanjuro Kiritake III, the most distinguished puppeteer in Japan today, don't miss this unique program! Konoshitakage Hazama Gassen (Takenaka Toride no Dan) was once a mainstay of puppet theatre but went out of fashion in the prewar period. This is its long-awaited full ningyo joruri revival for the first time in nearly nine decades. Tsume Moyo Yumeji no Kadomatsu is a superb new work by Kanjuro Kiritake, telling a story about a puppet always given only the bit parts and yearning to be a star. The play is full of parody and unfolds in the backstage world of bunraku. This is a special double bill suitable for all audiences, from bunraku novices to connoisseurs. New dates after the original performance in February 2020 was canceled due to the coronavirus!
Information
2021.2.27 (SAT) – 2.28 (SUN)
1:00 pm
Venue : Main Hall
About
Launched in 2017, the ROHM Theatre Kyoto Traditional Theatre as Contemporary Performing Arts Series aspires to foster further advances in traditional forms of Japanese performance while also pass them onto the next generation. The third iteration of the series for fiscal 2019 welcomes Kinoshita-Kabuki's Yuichi Kinoshita as the supervisor, and focused on Japanese puppet theatre, ningyo joruri or bunraku. However, due to the coronavirus pandemic, the performance originally scheduled for February 2020 was canceled. Now new dates have been added for February 2021.
The program is the same double bill originally planned of Konoshitakage Hazama Gassen (Takenaka Toride no Dan) and Tsume Moyo Yumeji no Kadomatsu, providing audiences with a condensed showcase of the quintessential appeal of Japanese puppet theatre, and presented by a remarkable array of talent perfectly picked for this performance.
Revived as a ningyo joruri production for the first time in 87 years, Konoshitakage Hazama Gassen (Takenaka Toride no Dan) brings together a lineup of luminaries from the bunraku world. On the occasion of this revival, ROHM Theatre Kyoto hopes to make further efforts to rediscover past works for its repertoire.
Program and Performers
Konoshitakage Hazama Gassen (Takenaka Toride no Dan)
This is a period piece set against the Battle of Okehazama (1560). It was previously revived in May 2003 in a simplified stage reading form without puppets but this is the first full ningyo joruri production since 1934. The seven-scroll play is packed with dramatic elements, passion, and plots, telling the tale of Takenaka Shigeharu, the samurai strategist for Saito Yoshitatsu who vied with Kinoshita Tokichiro (Toyoyomi Hideyoshi), and Saeda Inukiyo, an enemy retainer for Oda Harunaga (Oda Nobunaga), and who has fallen in love and had a child with Takenaka's daughter, Chisato. Narrated nonstop by the chanter and requiring the shamisen musician and puppeteers to really flex their prowess, this beefy, epic play features a notable climax in which the innermost emotions of the characters are voiced. In the 2003 stripped-down revival, the chanter was Tsunatayu Takemoto IX (later known as Takemoto Gendayu), accompanied on the shamisen by Seijiro Tsuruzawa (now known as Tozo Tsurusawa). Those duties are undertaken this time by, respectively, Shikorodayu Takemoto (formerly Tsukomadayu Takemoto) and, once again, Tozo Tsurusawa. Now Tozo, who has devoted much energy to reviving this play, and Shikorodayu, who is carrying on the tradition of the Tsudayu style, are set to truly bring out the abundant humanity of the play.
Chanter: Shikorodayu Takemoto
Shamisen: Tozo Tsurusawa
Puppeteers: Kanjuro Kiritake (Takenaka Shigeharu), Tamao Yoshida (Oda Harunaga), Kan'ya Yoshida, Tamashi Yoshida, Minoichiro Yoshida, Tamasuke Yoshida, Ichisuke Yoshida, Tamaka Yoshida, Kan'ichi Yoshida, Montomi Kiritake, Bun'ya Yoshida, Tamase Yoshida, Minoshiro Yoshida, Mon'yoshi Kiritake, Tamasho Yoshida, Tamayo Yoshida, Minotaro Yoshida, Kanjiro Yoshida, Tamahiko Yoshida, Kansuke Kiritake, Tamamichi Yoshida, Tamanobu Yoshida, Minohisa Yoshida, Kiritake Kansho, Yoshida Tamayuki, Toyomatsu Seinosuke, Tamezoshachu Mochizuki
Tsume Moyo Yumeji no Kadomatsu
This play was created by Kanjuro Kiritake in the 1980s when he was still performing as Minotaro Yoshida. The protagonist is a tsume-ningyo, a puppet operated by a single puppeteer to play bit parts, and who aspires to be one of the main puppets operated by three performers. Filled with parodies and references to the classics, this bittersweet story unfolds behind the scenes in the world of Japanese puppet theatre, and is an ideal introduction to the genre for new audiences. A highlight of the production is seeing the up-and-coming chanter Hirotayu Takemoto, and studies under Chitose Takemoto, in action!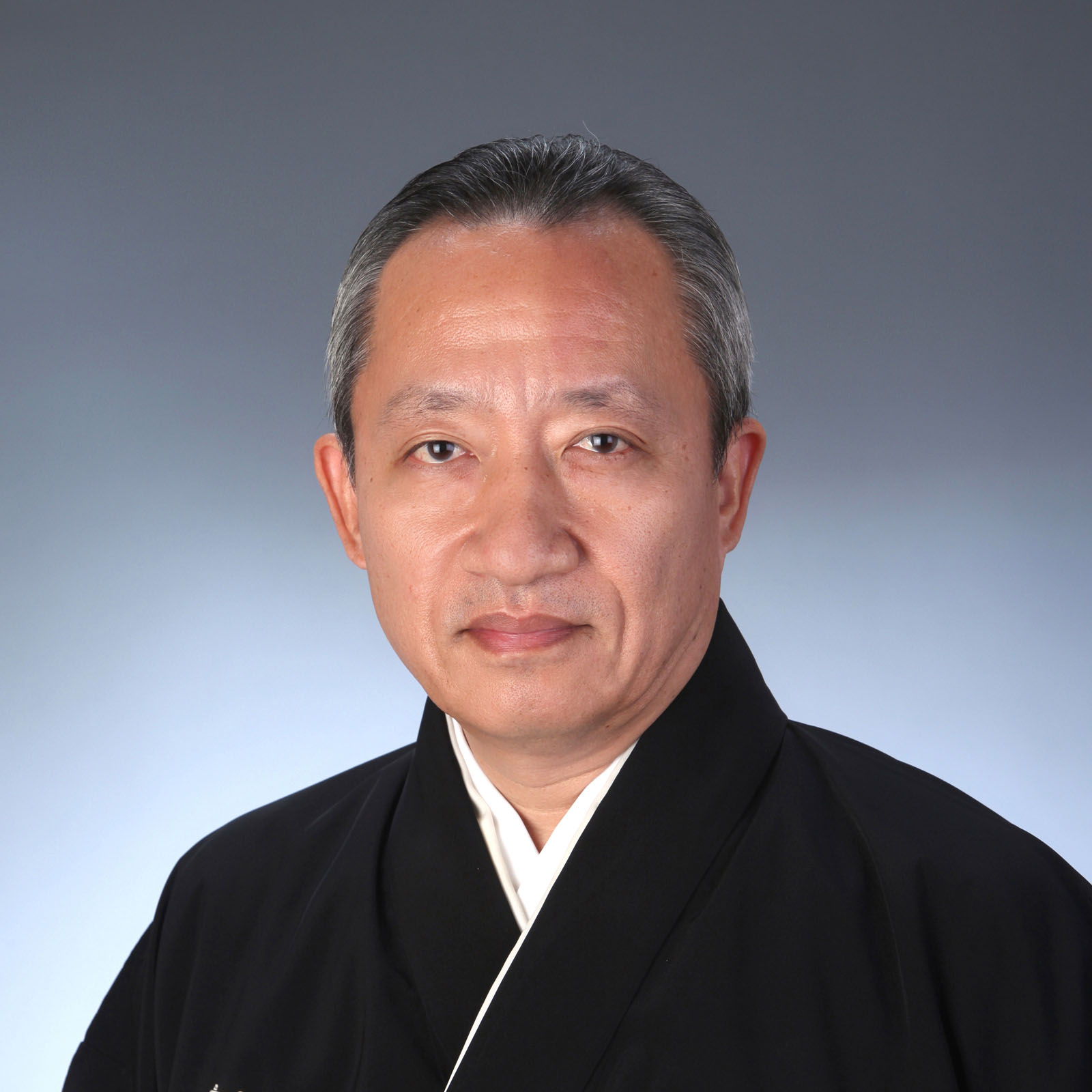 Kanjuro Kiritake
Born in 1953 in Osaka, Kanjuro Kiritake's father was the Living National Treasure puppeteer Kanjuro Kiritake II and his sister is the actor Kyoko Mitsubayashi. In 1967, he became a trainee puppeteer at the Bunraku-kyokai and studied under Living National Treasure Minosuke Yoshida. The following year he made his stage debut at the Osaka Mainichi Hall. He performs with puppets in male roles that he learned from his father as well as female roles that he learned from a famous master of such roles. In 2003, he assumed his stage name of Kanjuro Kiritake. In addition to his performance work, he leads workshops, premieres new work, and runs the Nose Ningyojoruri Rokkakuze puppet theatre. He was the recipient of the 2008 Minister of Education, Culture, Sports, Science and Technology Art Encouragement Prize. His many other accolades include the Medal with Purple Ribbon, 66th Japan Art Academy Prize, and the 38th Traditional Culture Pola Prize for Excellence.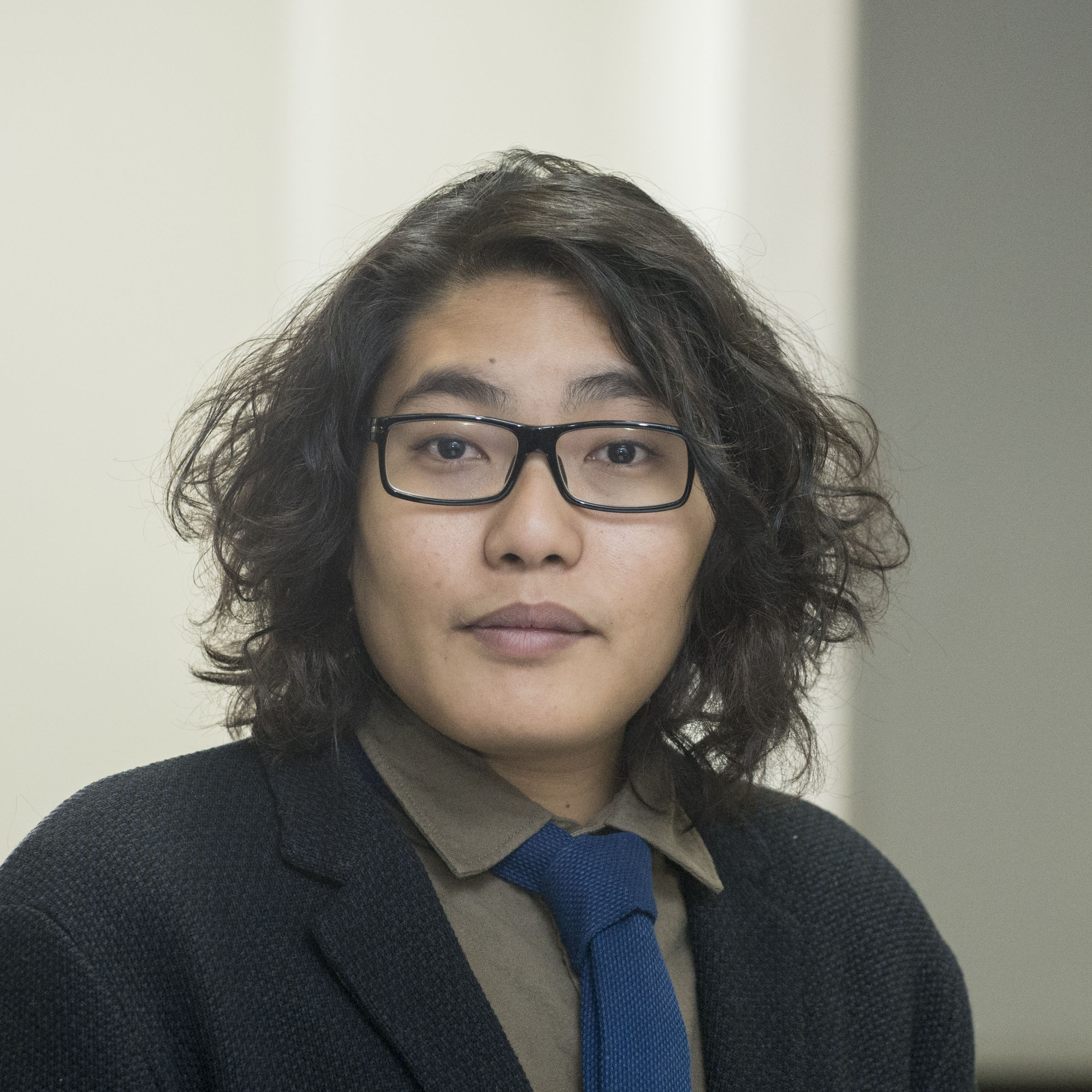 © Naoko Higashi
Yuichi Kinoshita
Born in 1985 in Wakayama City, Yuichi Kinoshita heard Kamigata Rakugo when he was in third grade of elementary school, inspiring him to start teaching himself Rakugo and leading to his interests in classical theatre as well as the contemporary stage. In 2006, he established the company Kinoshita-Kabuki, which stages updates on classic Japanese plays that Kinoshita himself directs, revises, and supervises. Its revival of "Sannin Kichisa" in 2015 was nominated for a Yomiuri Theatre Award for the first half of 2015. His 2016 staging of "Kanjincho" earned him the Agency for Cultural Affairs New Artist Award. He was a recipient of a Kyoto City Arts and Culture Special Encouragement Grant in 2017. He is a junior fellow of the Saison Foundation. He works prolifically as a writer and educator about traditional performing arts. His recent output includes revisions to the Shibuya Cocoon Kabuki production "Kirare Yosa" in 2018.
Presented by Kyoto City, ROHM Theatre Kyoto (Kyoto City Music Art Cultural Promoting Foundation)
Planned and produced by ROHM Theatre Kyoto
Production support from Kinoshita-Kabuki, Juraisha, Japan Traditional Performing Arts Foundation
Special Sponsor: Inamori Foundation
Contact
ROHM Theatre Kyoto TEL:075-771-6051
Tickets
Ticket Prices
Reserved seating
1F: ¥6,000
1F (25 and Under): ¥4,000
2F: ¥4,000
2F (25 and Under): ¥2,000
Now on sale
Valid for the South Hall Ticket Set: ¥8,500 (general), ¥5,000 (25 and under) (TBC, limited availability)

Tickets Available from