PROGRAM
Contemporary dance meets and renews the traditions of the classical Japanese music of" Gagaku". Celebrating the fifth anniversary of the theatre, this is a uniquely Kyoto kind of collaboration!
This is a special collaborative performance to mark five years since the opening of ROHM Theatre Kyoto. Launched in 2017, it is the fourth iteration of the ROHM Theatre Kyoto Traditional Performing Arts as Stage Art Series, which aims to create and pass on traditional forms of the performing arts. Reigakusha, a music group that actively works with both classical and contemporary pieces, collaborates with Jo Kanamori, the artistic director of RYUTOPIA Niigata City Performing Arts Center and its resident company, Noism Company Niigata, to explore an entirely new form of Gagaku. The results will draw out fresh allure of Gagaku and exemplify a truly Kyoto style of discovering the new in the old. A collaboration is planned between Noism0 and Gagaku music by Reigakusha and Otonowakai.
Information
2021.1.10 (SUN)
Sunday 10 January 2021 (2pm)
Venue : メインホール
About
Music: Reigakusha, Otonowakai
Directed and Choreographed by Jo Kanamori
Performed by Noism0
A Gagaku musical performance group founded by Japan Art Academy Order of Culture recipient Sukeyasu Shiba (1935–2019). Since its launch, the group has been involved in a wide range of activities at home and abroad, such as performing modern works in addition to existing classical Gagaku, reconstructing obsolete pieces from the repertoire, and performing with replicas of Nara-period instruments in the collection of the Shoso-in treasure house. Independent performances include numerous premieres of newly commissioned works in the style of both contemporary and classical Gagaku. The group also works towards the understanding and spread of Gagaku by holding accessible concerts, and implements many educational programs such as workshops aimed at elementary, junior high, and high school students, lecture concerts, and more. With performances of works such as "Shuteiga Ichigu" (In an Autumn Garden), the group garnered the Special Prize of Kenzo Nakajima Music Award in 2002, the top prize in the Record Division at the National Arts Festival of 2002, and the 16th Keizo Saji Prize in 2016.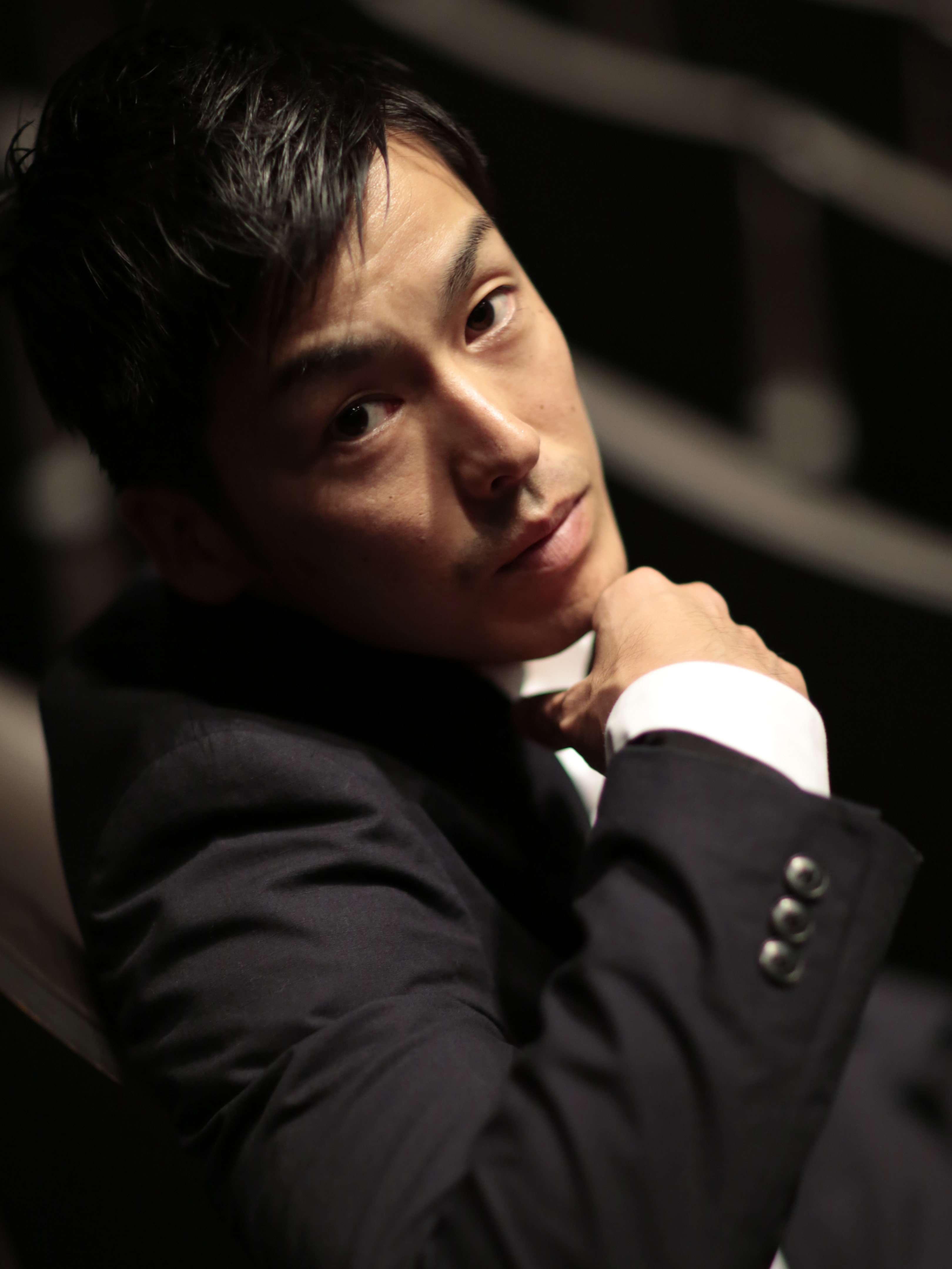 Photo: Kishin Shinoyama
Jo Kanamori
Artistic Director, RYUTOPIA Dance Division
Artistic Director, Noism Company Niigata
Choreographer, Dancer
Jo Kanamori is a theatre director, choreographer, and dancer. He is the artistic director of the RYUTOPIA Niigata City Performing Arts Center Dance Division and its resident dance company, Noism Company Niigata. Moving to Europe when he was 17 years old, he studied under Maurice Béjart and others. He made his debut as a director and choreographer aged 20 while enrolled at the Nederlands Dans Theater. After 10 years of working for several dance companies in Europe, he returned to Japan and established Noism, Japan's first resident dance company at a public art center, in 2004. His many accolades include the prestigious Japanese Minister of Education, Culture, Sport, Science and Technology Award, the Niigata Nippo Culture Award, and the Mainichi Art Award.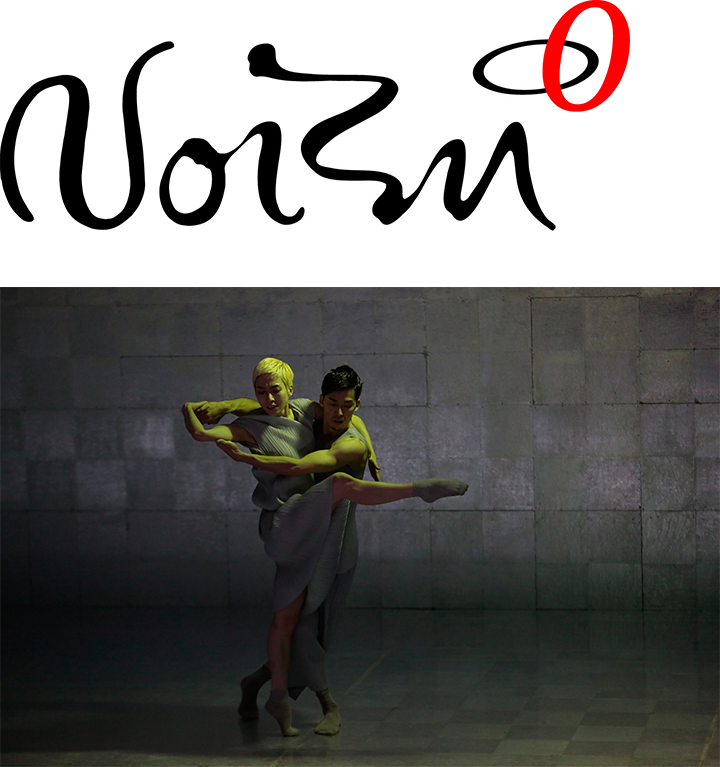 Noism0 "Mirror in the mirror" Photo: Nobunobu Shinoyama
Noism is Japan's first dance company to have a residency at a theatre, basing its activities at the RYUTOPIA Niigata City Performing Arts Center. The company was founded in 2004, after the director, choreographer, and dancer Jo Kanamori was appointed artistic director of RYUTOPIA's Dance Division. It is split into three divisions: Noism0, comprising selected professional dancers; Noism1, consisting of professional dancers; and Noism2, for apprentices. Based in Niigata, Noism1 has been active in a variety of places both in Japan and abroad, working with Moscow's Chekhov International Theatre Festival and performing at the Saito Kinen Festival Matsumoto. Noism2 participates in many events held in the prefecture, and has been increasingly active in the region. Based in Niigata yet actively internationally, Noism0 conveys the expression that only artists can create, not only through dance techniques but also accumulated age and experience. With its global outlook and the dancers' overpowering bodies and sharp critical minds behind it, the company's work has been attracting prominence from all quarters as a new model for Japanese theatre culture in the twenty-first century.
Noism = no-ism
The twentieth century featured much experimentation: research and studies were done in all art forms, giving birth to many isms. But in the twenty-first century, Noism's aim is not to find yet another new specific ism that would deny the possibilities of other isms. Instead, the company aims for "no-ism." By having no specific ism, we accept and re-study those different isms that have appeared in the past from predecessors, and find whatever the tools needed in order to create something that emphasizes quality over "originality."
Contact
ROHM Theatre Kyoto  TEL:075-746-3201
Tickets
Ticket Prices
Reserved seating
S seats: ¥5,000
A seats: ¥3,000
On sale: Sunday 27 September 2020
Available for the ROHM Theatre Kyoto 5th Anniversary Program Ticket Set
In order to broaden accessibility for younger generations as part of the special program of events organized for the fifth anniversary of ROHM Theatre Kyoto, complimentary tickets for people aged 25 and younger are currently under consideration.
Tickets Available from
ROHM Theatre Kyoto Online Tickets

ROHM Theatre Kyoto Box Office

[TEL.075-746-3201 (everyday 10:00-19:00)]

Kyoto Concert Hall Box Office

[TEL.075-711-3231 (10:00~17:00 closed on 1st and 3rd Mondays, and the following Tuesday in case 1st or 3rd Monday is a national holiday) ]
募集情報
ROHM Theatre Kyoto Traditional Theatre as Contemporary Performing Arts Series Vol. 4: Gagaku