PROGRAM
An innovative sound performance that changes over two days This is the second iteration in a series showcasing performances by artists whose practices center on music in ways that transcend disciplines and conventions. The series this time explores the theme of improvisation and change. It is hosted by Shojiki, a sound performance group that uses motors and curing tape. Along with performances by Shojiki, the two days feature collaborations with guest performers and lecture-style talks. The space and audience seating will also constantly shift through repeated attempts to create and destroy over the two days. Held in the double format of a performance and exhibition, you can enjoy watching just individual events or spend a whole day observing how things develop.
Information
2022.6.11 (SAT) – 6.12 (SUN)
Dates: Saturday 11 June 2022 (1–8 pm), Sunday 12 June 2022 (11 am–6 pm)
Venue : North Hall
About
Profile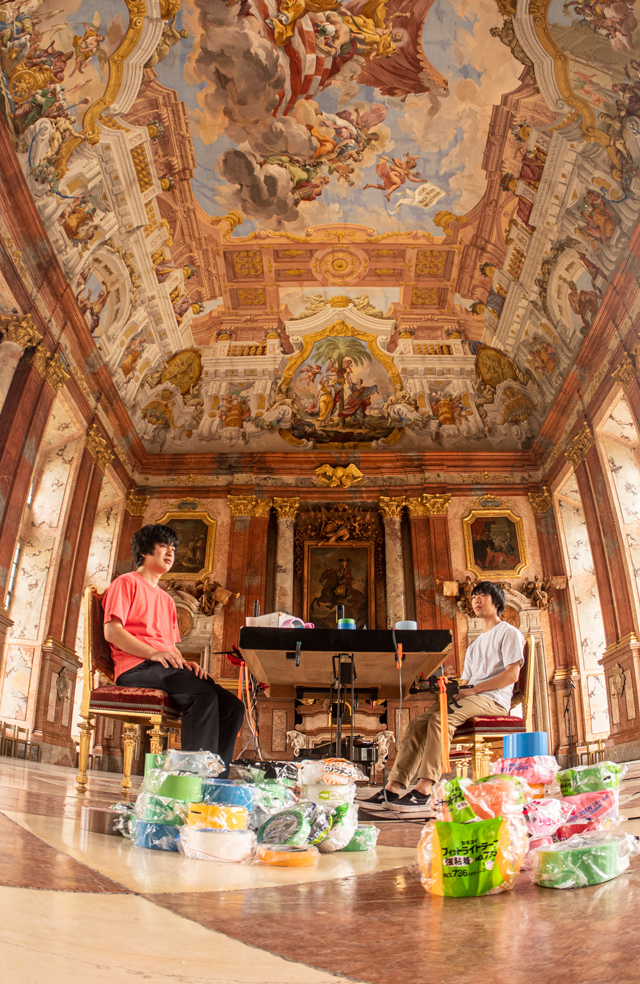 Shojiki
A music group formed in 2016 by Muku Kobayashi and Mitsuru Tokisato. In its recent work, it uses motors and curing tape to perform, exploring the concept of performing as "honestly" as possible. In 2018, Shojiki released KB (Basic Function) on cassette tape. In 2019, it received an Honorary Mention at Ars Electronica in Linz, Austria. At ROHM Theatre Kyoto, it previously performed at Holiday Performance Vol. 7 in March 2021.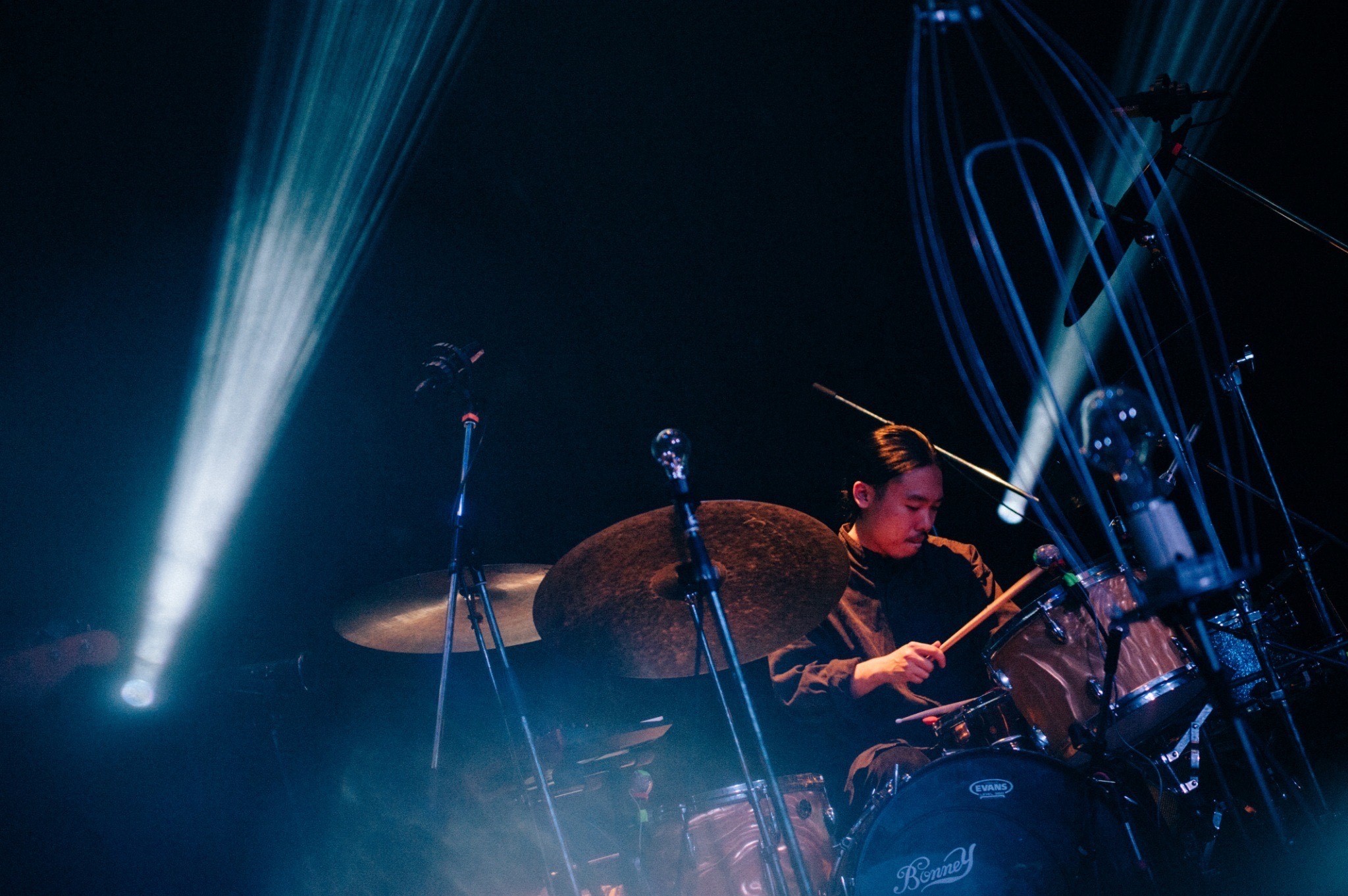 Photo : kana tarumi
Shun Ishiwaka
Music, Tokyo University of the Arts, Shun Ishiwaka attended the same university. Upon graduation, he received the Acanthus music Award and Doseikai Award. He is a lead musician for Answer to Remember, CLNUP4, SMTK, and Songbook Trio, alongside his prolific work as a performer for live performances and recordings by the likes of QURULI, CRCK/LCKS, Kid Fresino, Ohzora Kimishima, and millennium parade.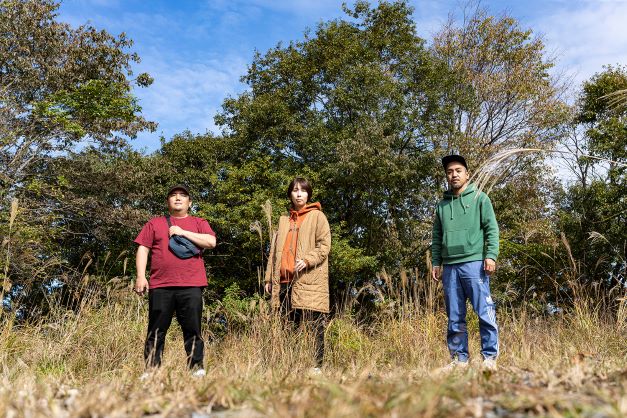 THE COPY TRAVELERS
Formed in 2014 by the Kyoto-based visual artists Shunsuke Kano, Teppei Sako, and Yaya Ueda. Intermixing the sensibilities of these three artists working mainly with photography and moving image, the group engages in daily experiments using photocopies, scanners, cameras, and other tools to explore the possibilities of reproduction. It also publishes art books and organizes exhibitions, among other activities.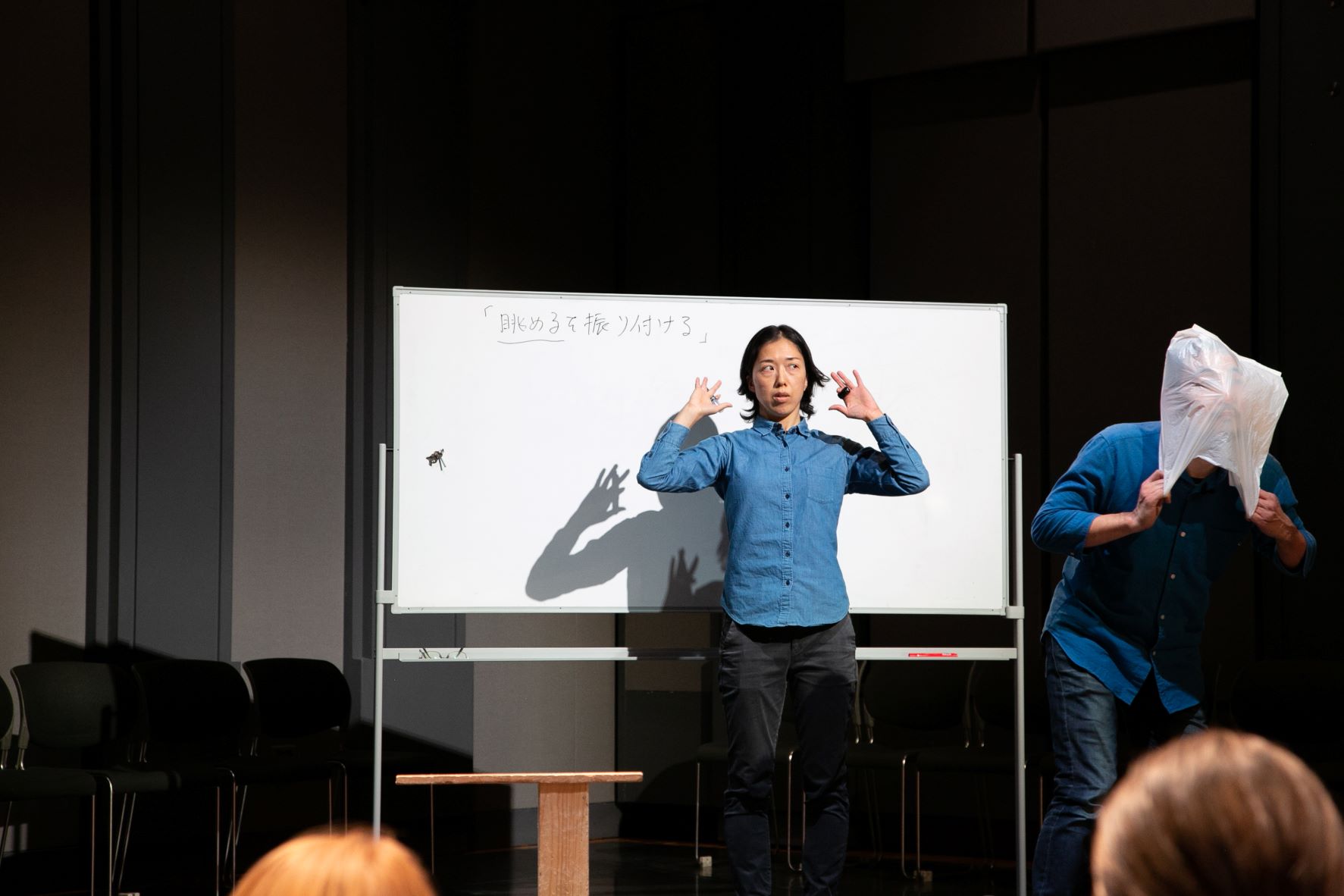 Photo by Natsuki Kuroda/Whenever Wherever Festival 2021/offer:Body Arts Laboratory
Zen-go
A performance group formed by the dancer and choreographer Megumi Kamimura and visual artist Shinichi Takashima. Zen-go's work endeavors to build up locations where the body, objects, and language contend. Its recent performances include Choreography of the Ways of Viewing (Whenever Wherever Festival 2021, Tokyo) and subjunctive mood lesson vol. 2 (TERATOTERA Festival 2019: Barriers to freedom of choice, Tokyo).
Presented by ROHM Theatre Kyoto (Kyoto City Music Art Cultural Promoting Foundation), Kyoto City
Supported by the Agency for Cultural Affairs, Government of Japan in the fiscal 2022|Japan Arts Council
Notes related to COVID-19
Please follow ROHM Theatre Kyoto's basic rules on measures against COVID-19.
Contact
ROHM Theatre Kyoto TEL.075-771-6051
Tickets
Ticket Prices
No entry restrictions
1 Day Pass: ¥3,000 / 25 and Under: ¥2,000 / 18 and Under: ¥1,000 2 Day Pass: ¥4,500 / 25 and Under: ¥3,000 / 18 and Under: ¥1,500 Preschoolers: free (no age restrictions) No fixed seating. Audiences may be asked to stand. Audiences may be asked to wait due to crowding.
Tickets on Sale
2022.5.12 (THR)

Tickets Available from
ROHM Theatre Kyoto Box Office

[TEL.075-746-3201 (everyday 10:00-19:00)]

Kyoto Concert Hall Box Office

[TEL.075-711-3231 (10:00~17:00 closed on the 1st and the 3rd Mondays, and the following Tuesday in case 1st or 3rd Monday is a national holiday) ]