PROGRAM
『Pamilya』Photo by Akiko Tominaga
In the site of care work another shape of 'family' appears
A care worker from Philippines who works at a nursing home for old people in Fukuoka re-enacts her daily work and talks about herself and her family/pamilya back home Takuya Murakawa, a theatre director and filmmaker based in Kyoto, has conducted research on nursing facilities in Fukuoka in 2019, and created this performance featuring a Filipino care worker whom he met there (premiered in 2020). The care worker who had already returned back to her home country is invitied to perform this piece. The title "Pamilya" in Tagalog means family. This work questions beyond the national boundaries the nature of giving and receiving care, something which nobody who lives in contemporary societies can stay unrelated to.
Information
2022.12 ① 2022.12.23(FRI),12.24(SAT) ②Throughout the year
2022. 12. 23 (FRI) – 12. 24 (SAT)
Friday 23 December 2022 (7 pm)
Saturday 24 December 2022 (3 pm)★
★Post-performance talk

Venue : ① North Hall ②Park Plaza 3F Lobby
About
Pamilya
Directed by Takuya Murakawa
Performed by Jessa Joy Arcenas
Dramaturg Yuichiro Nagatsu
*Performance in Japanese with English subtitles
Profile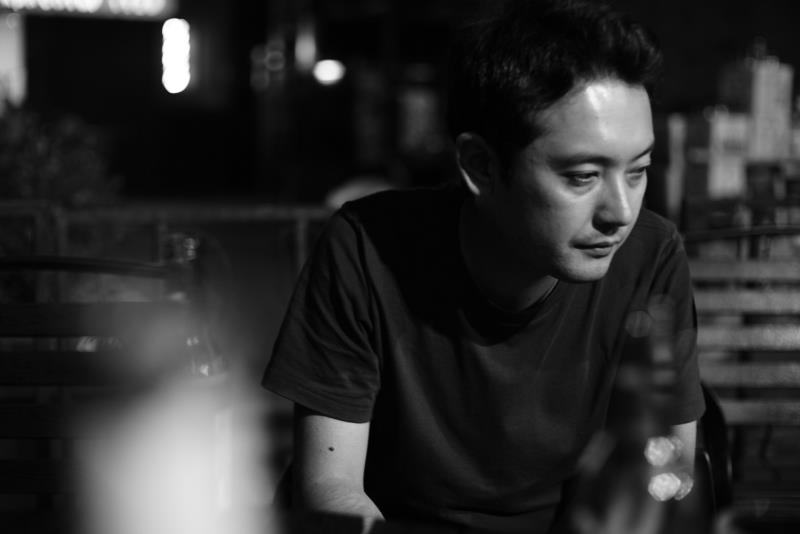 Takuya Murakawa (Director,Filmmaker)
Murakawa employs methods of documentary and fieldwork to create works in various fields such as film, theatre and art, and has been invited to art festivals and theatres worldwide. Murakawa's work, born between fiction and reality, not only questions methodologies of artistic expression, but also explores what the reality of lives mean in the real world. Recent work The Incident (2021) was awarded the Special Award at the 21st Aichi Arts Foundation Drama Award. 
Presented by ROHM Theatre Kyoto (Kyoto City Music Art Cultural Promoting Foundation), Kyoto City
Supported by the Agency for Cultural Affairs, Government of Japan in the fiscal 2022|Japan Arts Council
Contact
ROHM Theater Kyoto TEL:075-771-6051
Tickets
Ticket Prices
Unreserved seating
¥3,000 / 25 and Under: ¥1,000 / 18 and Under: ¥500

Pre-release
2022.10.4 (TUE)

Tickets on Sale
2022.10.8 (SAT)

Tickets Available from
ROHM Theatre Kyoto Box Office

[窓口・電話 TEL.075-746-3201(10:00~17:00、年中無休 ※臨時休館日等により変更の場合あり)]

Kyoto Concert Hall Box Office

[TEL.075-711-3231 (10:00~17:00 closed on the 1st and the 3rd Mondays, and the following Tuesday in case 1st or 3rd Monday is a national holiday) ]
Babysitting Services
Please refer to the application guide below and make a reservation via email or phone call.
Subcontractor: WITH GROUP Kyoto office (a member of ALL JAPAN CHILDCARE SERVICES ASSOCIATION)
Available dates: Saturday 24 December 2022 from 2:15PM to 45 minutes after the performance.
Deadline: Saturday 17th December 2022 *Phone calls are accepted until 6PM.
*In case there is any vacancy after the deadline, the application can be made until 5PM on Friday 23rd December.
*The capacity is limited due to the space. Please note that applications will be closed as soon as capacity is reached.
Age range: 3 months ~ preschool
Fee: \1,000 per child and performance
*Please pay the fee at the venue for childcare on the day of the performance
*Please contact us for cancellation.
*Please note that the fee will be charged in the case of cancellation made one week prior to the day of the performance.
Email: please send an email to [kyoto-office☆with-g.com] (please change ☆ to @)
Subject: Reservation for childcare service. 24th December@ROHM Theatre Kyoto
Main text: Parent's/Guardian's name, Emergency contact (Phone number), Child's/Children's name, Sex and age (Please write years and months), Dates and time
Other precautions, if any, such as allergies and health conditions
Phone: 0120-470-077 (toll free) or 075-343-6787
We will ask the same information above.
*Please be sure to let us know in advance about any concerns you may have about your child's/children's condition in group childcare, especially about allergies, diagnosis, etc.