PROGRAM
The Niigata-based dance company active on the world stage teams up with the renowned taiko drum group!
Noism Company Niigata, resident company at RYUTOPIA Niigata City Performing Arts Center, here partners with Kodo, the taiko drum group based on the island of Sado. The result is Oni (meaning demon or ogre), a thrilling new work using music by the composer Keiko Harada, and harnessing the contemporary creativity of both groups that is rooted in Niigata yet internationally minded. Marking 150 years since the birth of Ballets Russes founder Sergei Diaghilev, Noism also presents a special version of Stravinsky's Les noces.
About
Staff & Cast
Oni (new work)
Directed and Choreographed by Jo Kanamori
Music: Keiko Harada
Dancers: Noism0, Noism1
Musicians: Kodo
Performed with:
Stravinsky's Les noces (new production by Noism)
Directed and Choreographed by Jo Kanamori
Music by Igor Stravinsky (recorded) 
Performers: Noism0, Noism1
Profile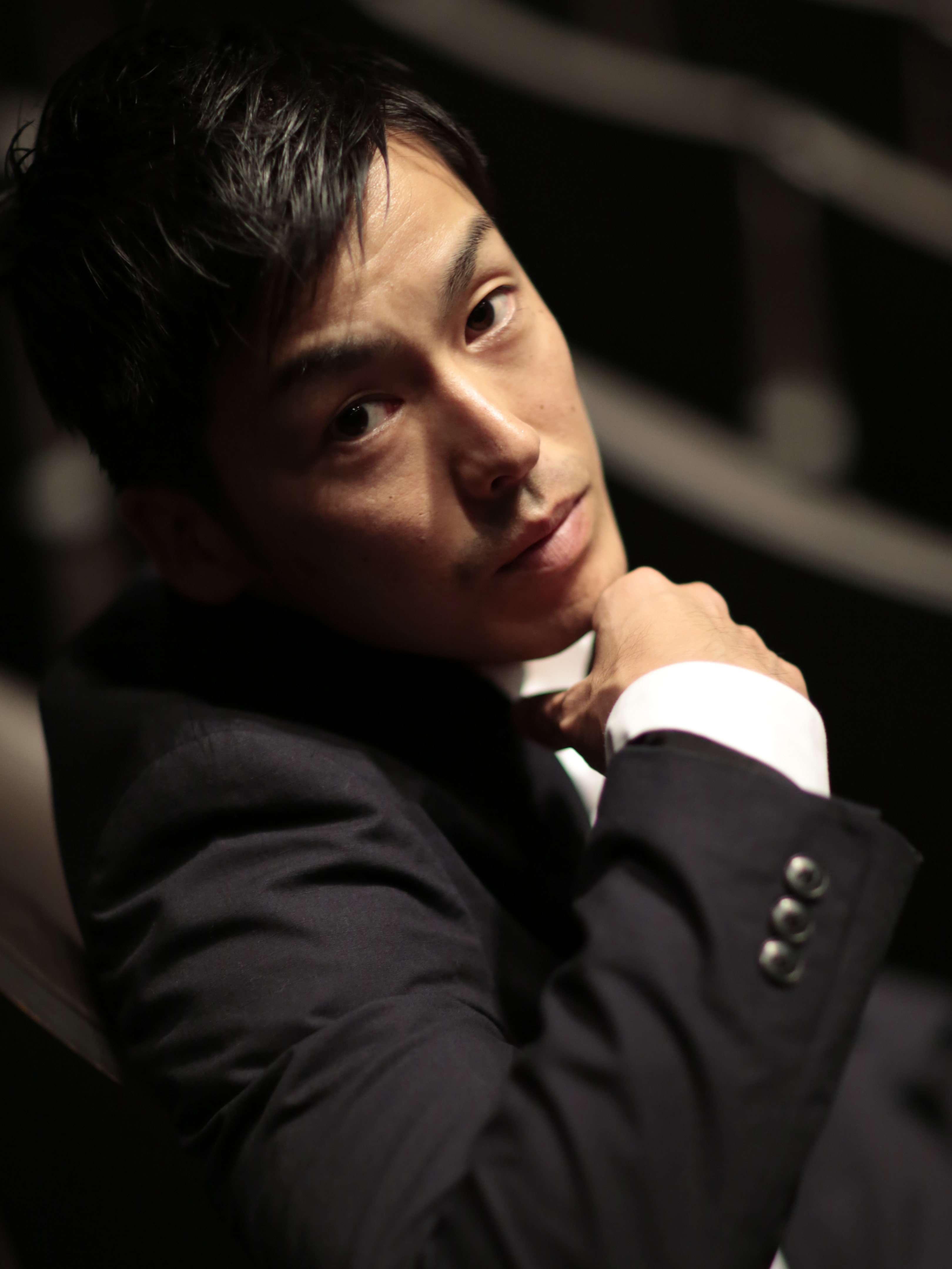 Photo by Kishin Shinoyama
Jo Kanamori
Theatre director, choreographer, and dancer, and the artistic director of the RYUTOPIA Niigata City Performing Arts Center Dance Division and its resident dance company, Noism Company Niigata. Moving to Europe when he was seventeen years old, Jo Kanamori studied under such distinguished figures as Maurice Béjart. He made his debut as a director and choreographer aged twenty while enrolled at the Nederlands Dans Theater. After ten years of working for several dance companies in Europe, he returned to Japan and established Noism, Japan's first resident dance company at a public art center, in April 2004. His many accolades include the prestigious Japanese Minister of Education, Culture, Sport, Science and Technology Award, Niigata Nippo Culture Award, Mainichi Art Award, and Medal with Purple Ribbon. He previously directed and choreographed Noism0 in Gagaku—Encounter with Contemporary Dance, the fourth iteration in the ROHM Theatre Kyoto Traditional Theatre as Contemporary Performing Arts Series commemorating five years since the opening of the theatre.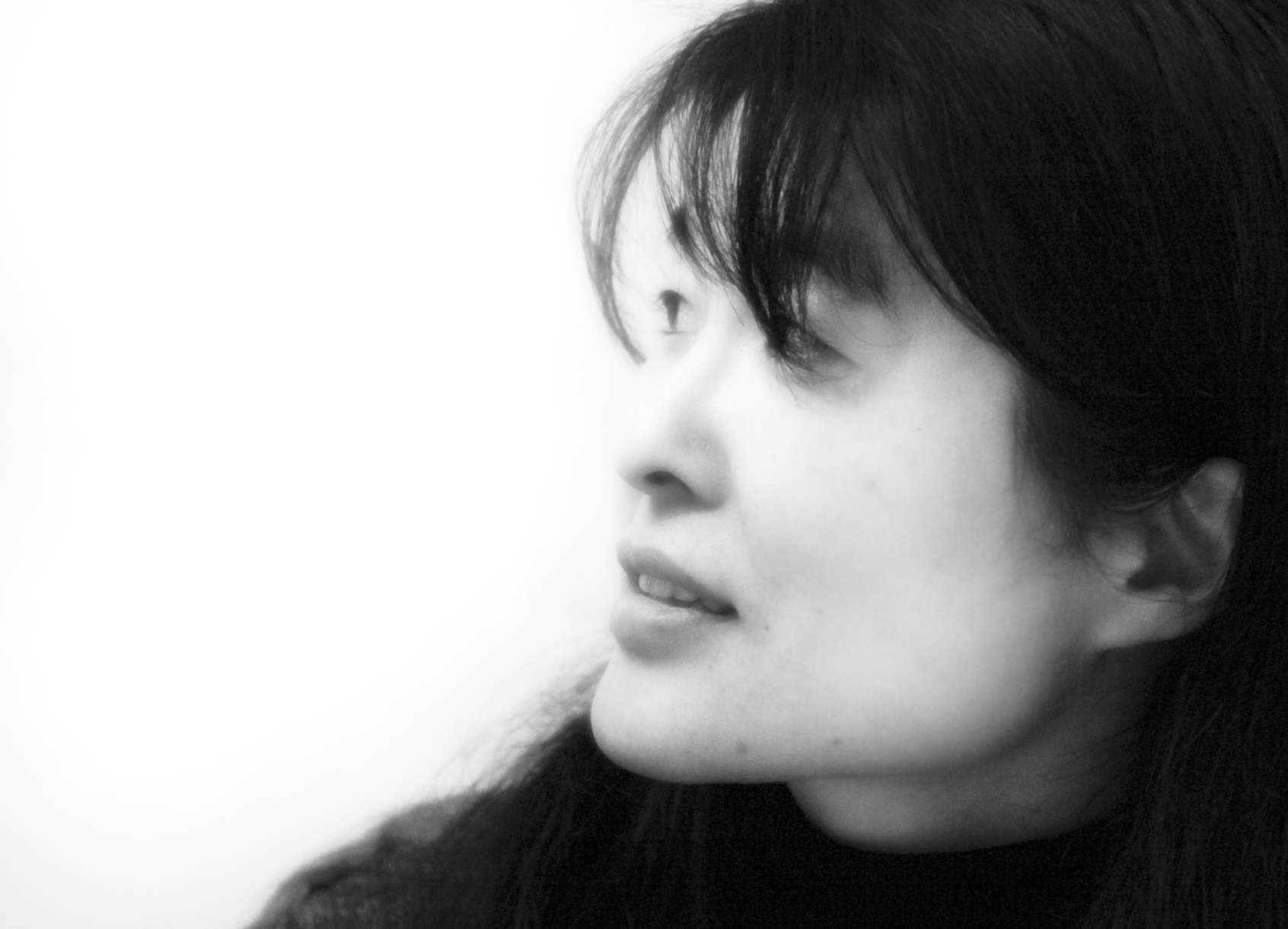 Photo by Andreas Hussong
Keiko Harada
Composer. Based on her unique idea of "creating the inner situation during a performer's performance," Keiko Harada works widely with music festivals, broadcasters, performance groups, and soloists, both domestically and internationally, and including collaborations with artists in other fields. Her many accolades include top prize at the Music Competition of Japan, the Governor of Yamaguchi Award, Yasushi Akutagawa Suntory Award for Music Composition, Kenzo Nakajima Music Award, Otaka Prize, and Women Who Shine Award. She has given concerts across Europe and East Asia, and plans to perform in Canada and Bulgaria in the 2022–23 season. Since 2012, Harada has served as head of an organization that seeks to create and pass on the music-culture aesthetics cultivated in regions of Japan through new resonances and physical expression. She has released four CDs of her work in Japan and internationally. She also teaches at Tokyo College of Music, Toho Gakuen School of Music, and Concert Hall Shizuoka AOI.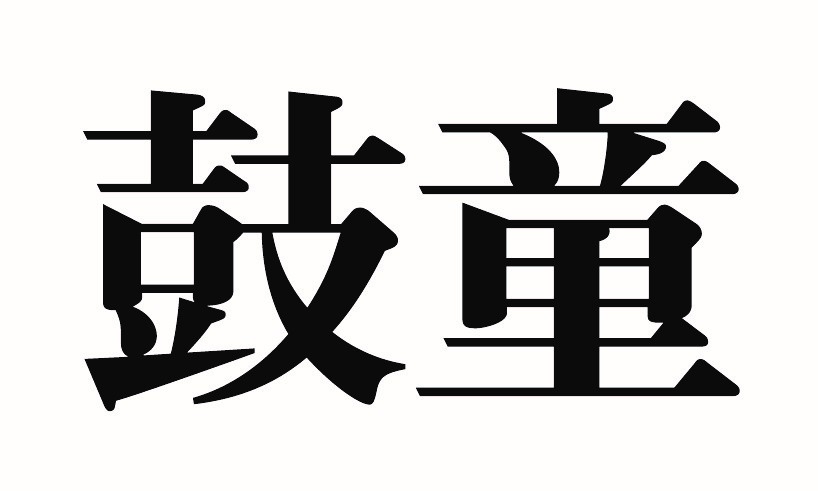 Kodo
Discovering infinite potential in the traditional musical art of the taiko drum on the island of Sado, Niigata Prefecture, Kodo aspires to recreate it for the contemporary era. Since the group's debut in Berlin in 1981, Kodo has given over 6,500 performances in 52 countries and regions. Alongside its performances at theatres under the One Earth Tour banner in which various cultures and ways of living resonate with one another, it holds performances for school students, collaborates widely with artists from other fields, and performs for film and game music. On Sado, it holds the Earth Celebration international art festival and contributes to international exchange and regional promotion.

Noism Company Niigata
Noism is Japan's first dance company with a permanent residency at a theatre, basing its activities at RYUTOPIA Niigata City Performing Arts Center. The artistic director is Jo Kanamori. Dancers from across Japan and the world selected by audition move to Niigata and perform throughout the year. Since it was founded in 2004, the company has presented its work created at RYUTOPIA both in and outside Japan, developing its activities at an international level while remaining rooted in Niigata. It also holds public classes for residents and undertakes outreach initiatives at schools. Its name derives from its vision of not being beholden to a particular ism and to instead convey to later generations the various forms of bodily expression that have accumulated throughout history.
Notes related to COVID-19
Please follow ROHM Theatre Kyoto's basic rules on measures against COVID-19.
Presented by ROHM Theatre Kyoto (Kyoto City Music Art Cultural Promoting Foundation), Kyoto City
Co-produced by RYUTOPIA Niigata City Performing Arts Center, ROHM Theatre Kyoto, , Shogin Tact Tsuruoka
Supported by the Agency for Cultural Affairs, Government of Japan in the fiscal 2022|Japan Arts Council,the Japan Foundation for Regional Art-Activities,Kyoto Shimbun
In cooperation with Kitamaesen Co., Ltd.
Contact
Rohm Theater Kyoto Ticket Counter  TEL:075-746-3201
Tickets
Ticket Prices
Reserved seating
S seats: ¥6,000 / A seats: ¥4,000 / 25 and Under (S seats): ¥3,000 / 18 and Under (S seats): ¥1,500 Now on sale
Tickets on Sale
2022.4.23 (SAT)

Tickets Available from
ROHM Theatre Kyoto Box Office

[TEL.075-746-3201 (everyday 10:00-19:00)]

Kyoto Concert Hall Box Office

[TEL.075-711-3231 (10:00~17:00 closed on the 1st and the 3rd Mondays, and the following Tuesday in case 1st or 3rd Monday is a national holiday) ]
Ticket Pia
Babysitting Services
Please refer to the application guide below and make a reservation via email or phone call. Subcontractor: WITH GROUP Kyoto office (a member of ALL JAPAN CHILDCARE SERVICES ASSOCIATION)
Available dates: Saturday, 17 July 2022 from 3:15PM to 15 minutes after the performance.
Deadline: Sunday, 10 July 2022 *Accepted via email, and phone calls are accepted until 6PM on Saturday, 9 July 2022. *The capacity is limited due to the space. Please note that applications will be closed as soon as capacity is reached. Age range: 3 months ~ preschool Fee: \1,000 per child and performance *Please pay the fee at the venue for childcare on the day of the performance *Please contact us for cancellation. *Please note that the fee will be charged even in the case of cancellation.
Email: please send an email to [kyoto-office☆with-g.com] (please change ☆ to @) Subject: Reservation for childcare service. Date @ROHM Theatre Kyoto Main text: Parent's/Guardian's name, Emergency contact (Phone number), Child's/Children's name, Sex and age (Please write years and months), Dates and time Other precautions, if any, such as allergies and health conditions
Phone: 0120-470-077 (toll free) or 075-343-6787 We will ask the same information above. *Please be sure to let us know in advance about any concerns you may have about your child's/children's condition in group childcare, especially about allergies, diagnosis, etc.