PROGRAM
"Yamayama" 2018 Photo by Takuya Matsumi
The latest collaboration by Chiten and Shuntaro Matsubara, set in the unique linguistic environment that is a courtroom
This is the latest collaboration by the playwright Shuntaro Matsubara, winner of the 63rd Kishida Kunio Drama Award, and the theatre company Chiten, both based in Kyoto. Prominent internationally, not least at major theatres in Russia, Chiten has established itself as one of the leading presences in contemporary theatre in Japan. Fresh from its successful premiere of Matsubara's " Yamayama" (I Would Prefer Not To) in 2018, their latest collaboration takes place in a courtroom , the linguistic "stage" for all manner of assertions, emotions, discourse, and oral trickery. Following The Japanese, Who Forget and its exploration of murmuring, Keep Your Front Up and shouting, and" Yamayama" (I Would Prefer Not To) and calling, "Chiten" once again embarks on a new linguistic search through the "statements" of contemporary Japan.

*Due to the spread of COVID-19, how this performance will be presented is now under consideration.
Information
2020.9.14 (MON) – 9.22 (TUE)(TBC)
Venue : North Hall and other sites (TBC)
About
Written by Shuntaro Matsubara
Directed by Motoi Miura
Cast: Satoko Abe, Dai Ishida, Koji Ogawara, Shie Kubota, Yohei Kobayashi, Yuki Tanaka
Synopsis
A child broke silence and taboos to sue a parent. The parent has no choice but to sue the state. The audience sits face to face with the "family" in the courtroom. Are they the accused or the legal counsel? Or do they pass sentence?
Profile
Chiten
Chiten, meaning "locus" or "point," is a theatre company led by director Motoi Miura. It specializes in performances created out of collages using fragments of existing texts. It employs an original linguistic style, deliberately delaying the cadence and rhythm of language to expose the raw sound of the words liberated from their meanings. This technique is frequently recognized for its musical qualities. Chiten's major work includes stagings of Chekhov's plays, Brecht's Fatzer, and Jelinek's Kein Licht. Originally based in Tokyo, Chiten moved to Kyoto in 2005. In 2013, it renovated a derelict former music venue to open an atelier space, UNDER-THROW, whose name derives from a Japanese-English word literally meaning "under pitching" and which usually refers to a submarine pitch in baseball. At the space, Chiten stages a repertoire of previous productions and new works. It performed Coriolanus at Shakespeare's Globe theatre in London as part of the World Shakespeare Festival in 2012. The company enjoys an acclaimed reputation overseas.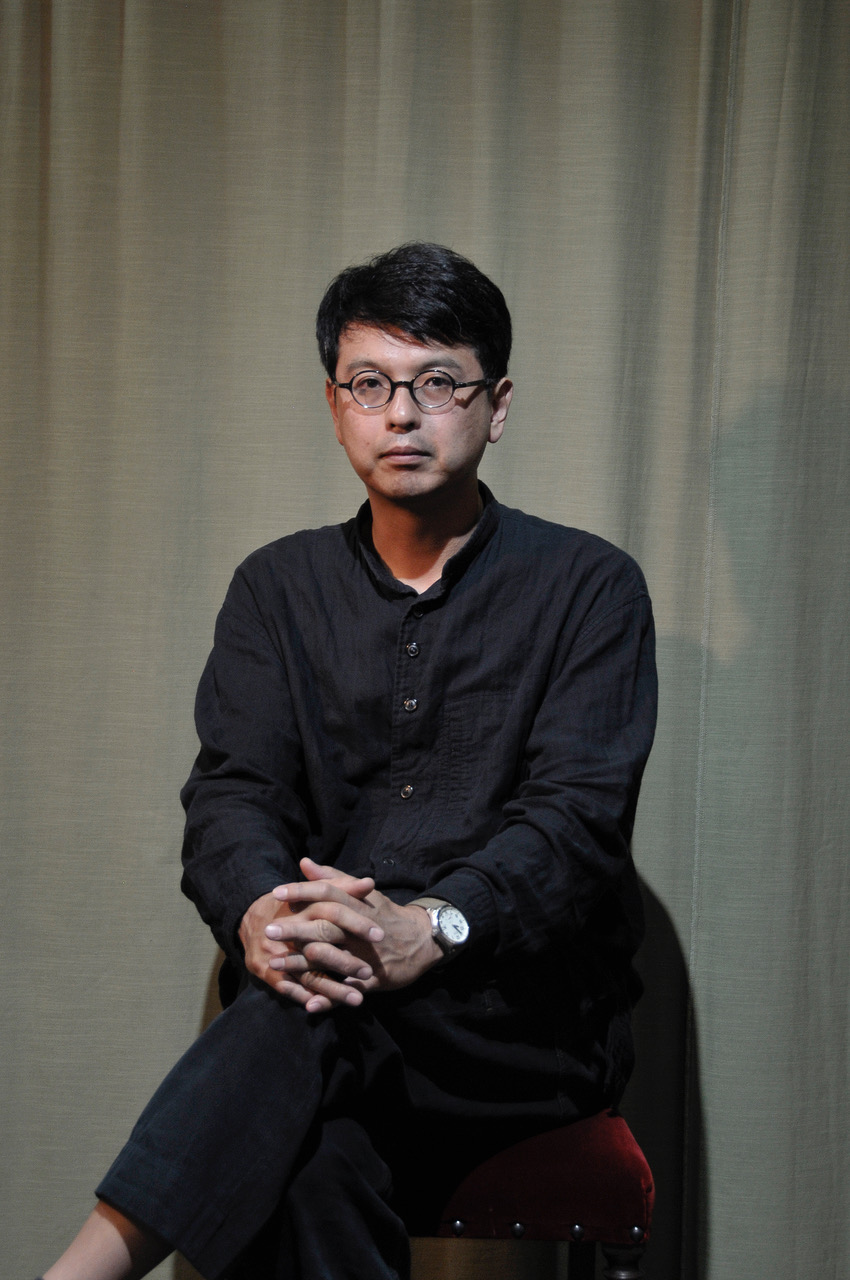 Photo: Hisaki Matsumoto
Motoi Miura
Director, head of Chiten
Born in 1973, Motoi Miura studied in Paris from 1999 on the Agency for Cultural Affairs Overseas Study Program for Artists. He returned to Japan in 2001 and started his work with his company, Chiten. In 2005, he relocated from Tokyo to Kyoto. His major productions include Chekhov's Three Sisters and Jelinek's Kein Licht. He is the recipient of numerous prizes and accolades, and the author of two books about theatre. His adaptation of Dostoevsky's Crime and Punishment will form part of the repertoire of the Tovstonogov Bolshoi Drama Theater in Saint Petersburg, Russia.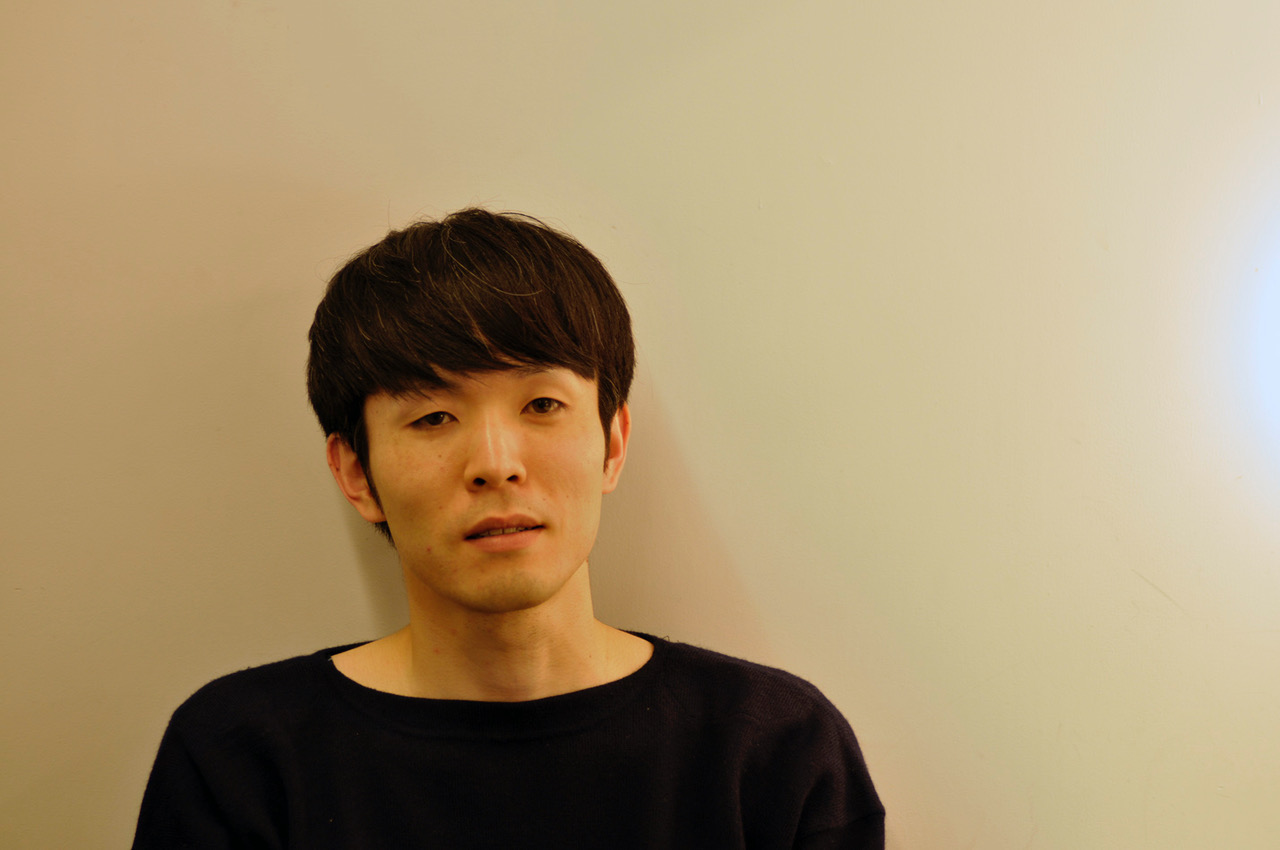 Photo: Hisaki Matsumoto
Shuntaro Matsubara
Playwright
Born in 1988 in Kumamoto Prefecture, Shuntaro Matsubara graduated with a degree in economics from Kobe University. In 2015, his debut play, En Route, won the 15th AAF Drama Award given by Aichi Prefectural Arts Theater. In 2019, he won the 63rd Kishida Kunio Drama Award for Yamayama (I Would Prefer Not To). His novel Say What Is True? is published in Kodansha's monthly literary magazine Gunzo, April, 2020. His major plays include The Japanese Who Forget, Keep Your Front Up, and Modest Difference. He is a 2020 Fellow I of The Saison Foundation.
Produced by Chiten
Co-produced by ROHM Theatre Kyoto, Toyohashi Arts Theatre PLAT and KAAT Kanagawa Arts Theatre
Presented by ROHM Theatre Kyoto (Kyoto City Music Art Cultural Promoting Foundation), Kyoto City
Contact
ROHM Theatre Kyoto  TEL:075-771-6051
Tickets
Ticket Prices
Unreserved seating
¥3,500
25 and Under: ¥2,000
High School and Under: ¥1,000
Available for the North Hall Theatre Ticket Set (reduced from ¥7,000 to ¥6,000)
Tickets on Sale
2020.9.1 (TUE)