PROGRAM
©Nino Laisné

©Nino Laisné
A solo performer-vocalist traces a trace across gender and the traditions of Spanish music and dance. The much-anticipated visit to Japan by a globally acclaimed choreographer whose work heralds a new era in performance!
With memories still fresh in local audiences' minds after his appearance at Kyoto Experiment 2018, eminent French choreographer and dancer François Chaignaud brings his work to Japan for the third time. Premiered in 2017 and acclaimed around the world, this performance is a unique experiment playing with contemporary gender identity and the traditions of Spanish music and dance. Conceived in collaboration with the artist Nino Laisné, it is reminiscent of the Virginia Woolf novel "Orlando", whose titular character is a young transgender aristocrat. Unfolding as remarkable solo dance with singing, Chaignaud transcends gender while shifting appearance and identity. In this stunning stage work, Chaignaud rides on the timbre of the theorbo, bandoneon, viola da gamba, historical and traditional percussion, and baroque guitar as he constantly transforms just like history, art, and society are always doing.
About
Conceived, Directed, and Music Direction by Nino Laisné
Conceived and Choreographed by François Chaignaud
Performed and Sung by François Chaignaud
Theorbo and Barogue Guitar: Daniel Zapico
Bandoneon: Jean-Baptiste Henry
Viola da Gamba: François Joubert-Caillet
Historical and traditional percussion: Pere Olivé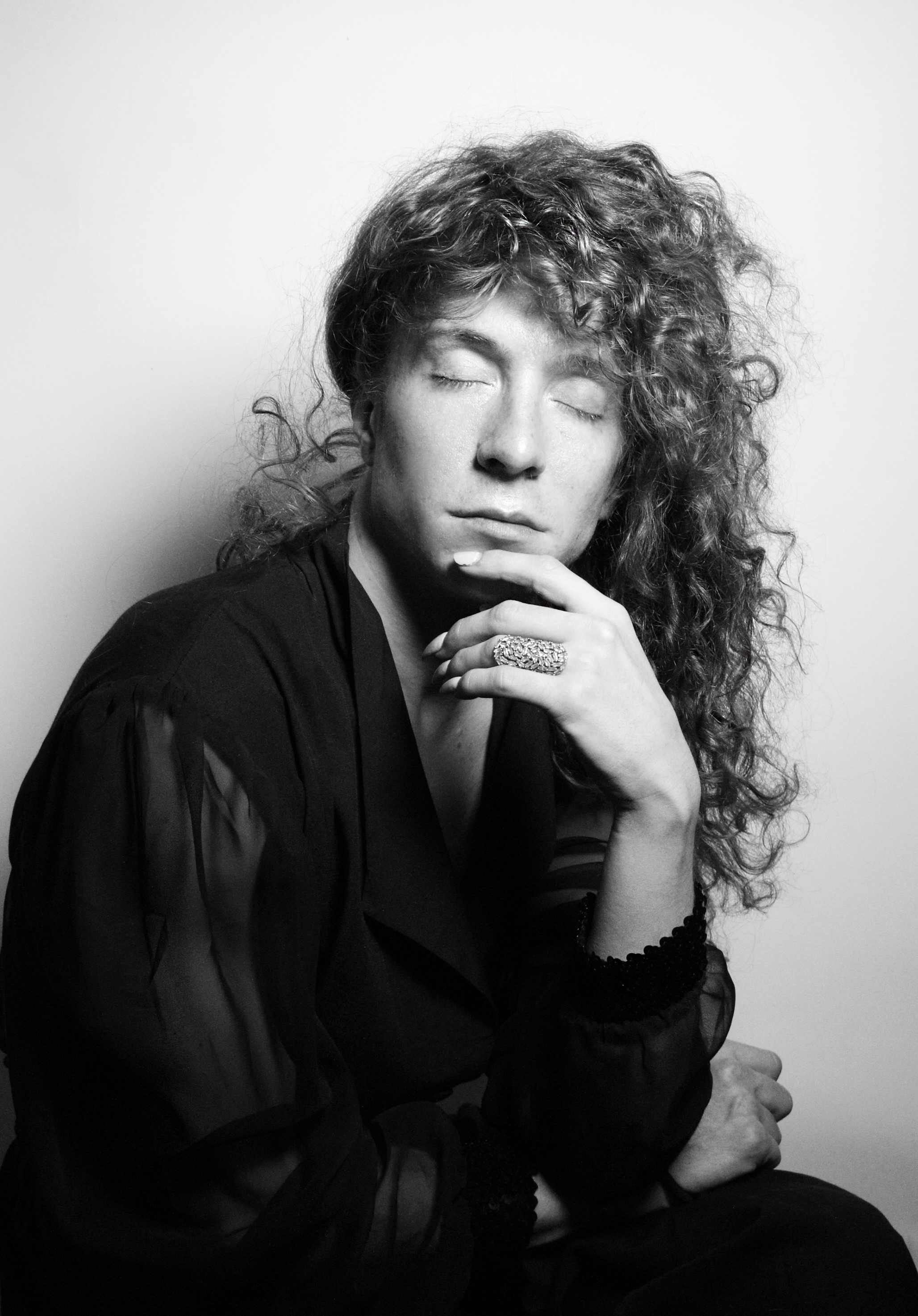 (C)Laurent Poleo Garnier
François Chaignaud
Born in Rennes, France, François Chaignaud started studying dance from the age of six. He earned a diploma in 2003 from the Conservatoire National Supérieur de Danse de Paris. He subsequently began collaborating with many choreographers, such as Boris Charmatz, Emmanuelle Huynh, Alain Buffard, and Gilles Jobin. With his sensual and sublime work like "Romances inciertos, un autre Orlando" (2017), he has pursued the physical rigor of dance, the power to evoke something from song, and the potential for dance in spaces that arise between historical references. In 2005, he formed the company Vlovajob Pru with Cecilia Bengolea. Together they have staged "TWERK, Dub Love", and other performances around the world to great acclaim. They have also created work for major dance companies in Europe including the Lyon Opera Ballet, Ballet de Lorraine, and Tanztheater Wuppertal.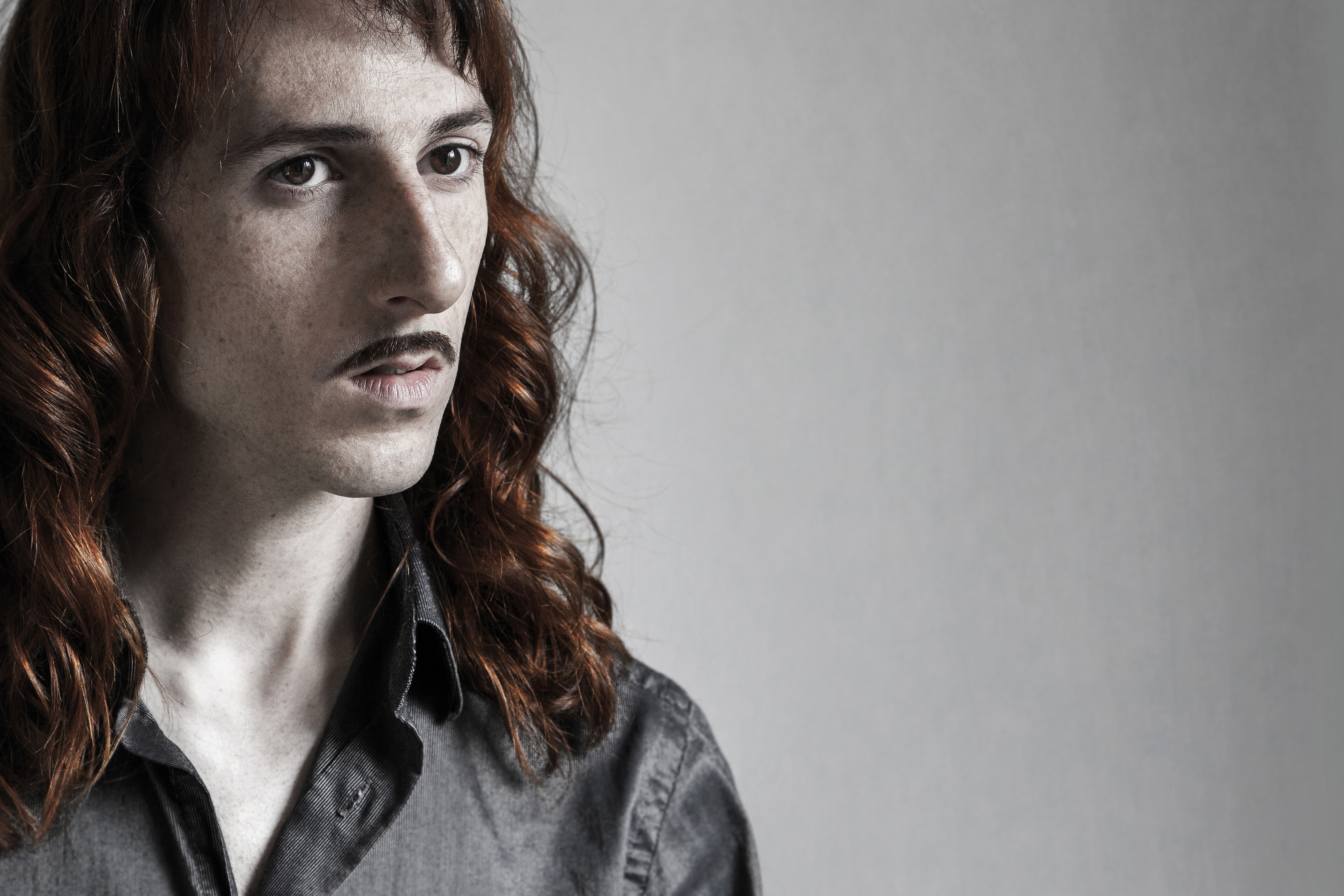 ©Magali Pomier
Nino Laisné
Nino Laisné majored in videography and photography at the École Supérieure des Beaux-Arts de Bordeaux in Bordeaux, France, graduating in 2009. Alongside this, he also studied the guitar, with a particular focus on traditional South American music, and started to create work that combined contemporary art, music, and film. His work has been seen in such countries as Portugal, Germany, Switzerland, Egypt, China, and Argentina, and he regularly receives commissions to make new work at residencies. His recent video projects have been screened and gained much prominence at cinemas and festivals around the world including Marseille International Film Festival in France, Papay Gyro Nights Art Festival in Hong Kong, and Toluca Film Festival in Mexico. He is a member of the Académie de France in Madrid and a resident artist at Casa de Velázquez.
Contact
ROHM Theatre Kyoto  TEL:075-746-3201
Tickets
Ticket Prices
Reserved seating ¥4,000
25 and Under: ¥2,500
18 and Under: ¥1,000

Tickets on Sale
2020.11.8 (SUN)

Tickets Available from
ROHM Theatre Kyoto Box Office

[TEL.075-746-3201 (everyday 10:00-19:00)]

Kyoto Concert Hall Box Office

[TEL.075-711-3231 (10:00~17:00 closed on the 1st and the 3rd Mondays, and the following Tuesday in case 1st or 3rd Monday is a national holiday) ]
Ticket Pia