PROGRAM
©Kiran West

©Kiran West
A special staging in Kyoto marks the Japanese premiere of a project that portrays the music and imagination of Beethoven to commemorate the 250th anniversary of his birth.
John Neumeier is known for his portraits of humankind that utilize elaborate staging and theatrical devices, conjuring up a rich emotional world within music through a sharp aesthetic and interpretation of the original source. He has cultivated strong connections to Kyoto since he received the 31st Kyoto Prize (Arts and Philosophy) in 2015, and a gala performance, "The World of John Neumeier," was held at ROHM Theatre Kyoto in February 2018. For his work's latest visit to Kyoto, audiences have a special opportunity to experience the Japanese premiere of Beethoven Project, which was first performed in 2018 and won't be staged anywhere else in Japan. With this realization of his long explorations of the music of Beethoven, Neumeier makes a very welcome return to Kyoto.
Information
2021.3.28 (SUN)
Sunday 28 March 2021 (2 pm)
Venue : Main Hall
About
Choreographed and Directed by John Neumeier
Performed by Hamburg Ballet
Orchestra: Osaka Philharmonic Orchestra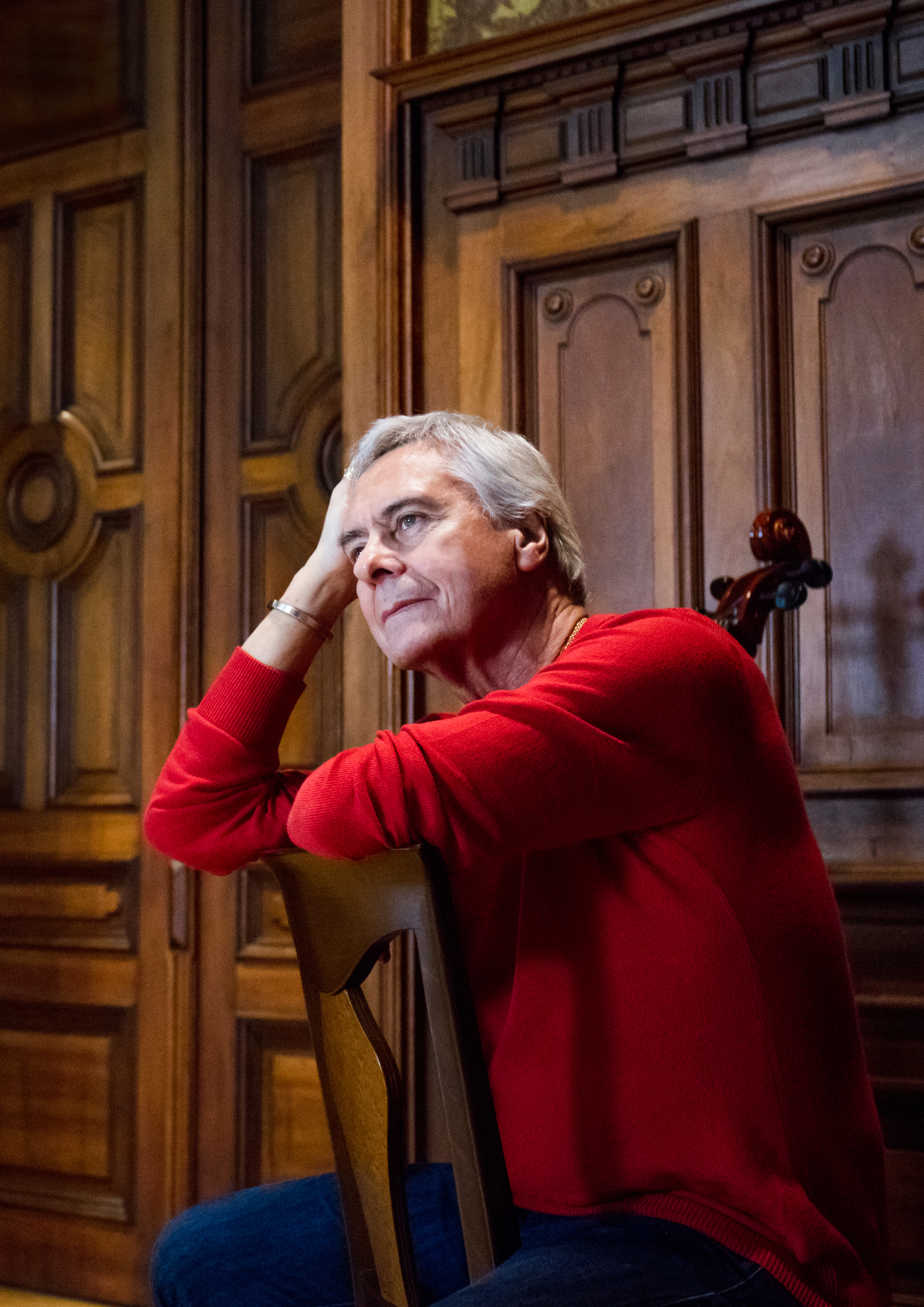 ©Kiran West
John Neumeier was born in 1939 in Milwaukee, Wisconsin, where he received his first dance training. He continued his dance studies in Chicago as well as at Marquette University in Milwaukee, where he created his first choreographic works. After further ballet study both in Copenhagen and at The Royal Ballet School in London, John Cranko invited him in 1963 to join Stuttgart Ballet, where he progressed to soloist and continued his choreographic development. In 1969, Ulrich Erfurth appointed Neumeier director of Ballet Frankfurt, where he soon caused a sensation with his new interpretations of such well-known ballets as The Nutcracker and Romeo and Juliet. In 1973, August Everding invited him to become director and chief choreographer of the Hamburg Ballet. Under his direction, the Hamburg Ballet became one of the leading ballet companies on the German dance scene and soon received international recognition. As a choreographer, Neumeier has continually focused on the preservation of ballet tradition, while giving his works a modern dramatic framework. His ballets range from new versions of full-length story ballets to musicals and symphonic ballets, especially those based on Gustav Mahler's compositions, as well as his choreographies to sacred music. His latest creations for the Hamburg Ballet include: Duse in 2015, Turangalîla in 2016, Anna Karenina in 2017, and the Beethoven Project. In 1975, Neumeier conceived the Hamburg Ballet Festival as a climax and end to each season.
Neumeier holds the Dance Magazine Award (1983), Order of Merit of the Federal Republic of Germany, and French Order of Arts and Letters and the Legion of Honor. In 2006, he was awarded the prestigious Nijinsky Award for Lifetime Achievement. He received the Herbert von Karajan Musikpreis in 2007 and the Deutscher Jubiläums Tanzpreis in 2008. In 2007, he was made an honorary citizen of the city of Hamburg. In November 2012, he accepted the Order of Friendship of the Russian Federation. In 2015, the Inamori Foundation presented Neumeier with the Kyoto Prize for his contributions to the arts and philosophy. In 2016, he received the renowned Prix Benois de la Danse for Lifetime Achievement. Among his recent awards are the Lifetime Achievement Award of the Prix de Lausanne 2017, the Erich Fromm Prize 2017, and, in 2019, the People's Republic of China Friendship Award.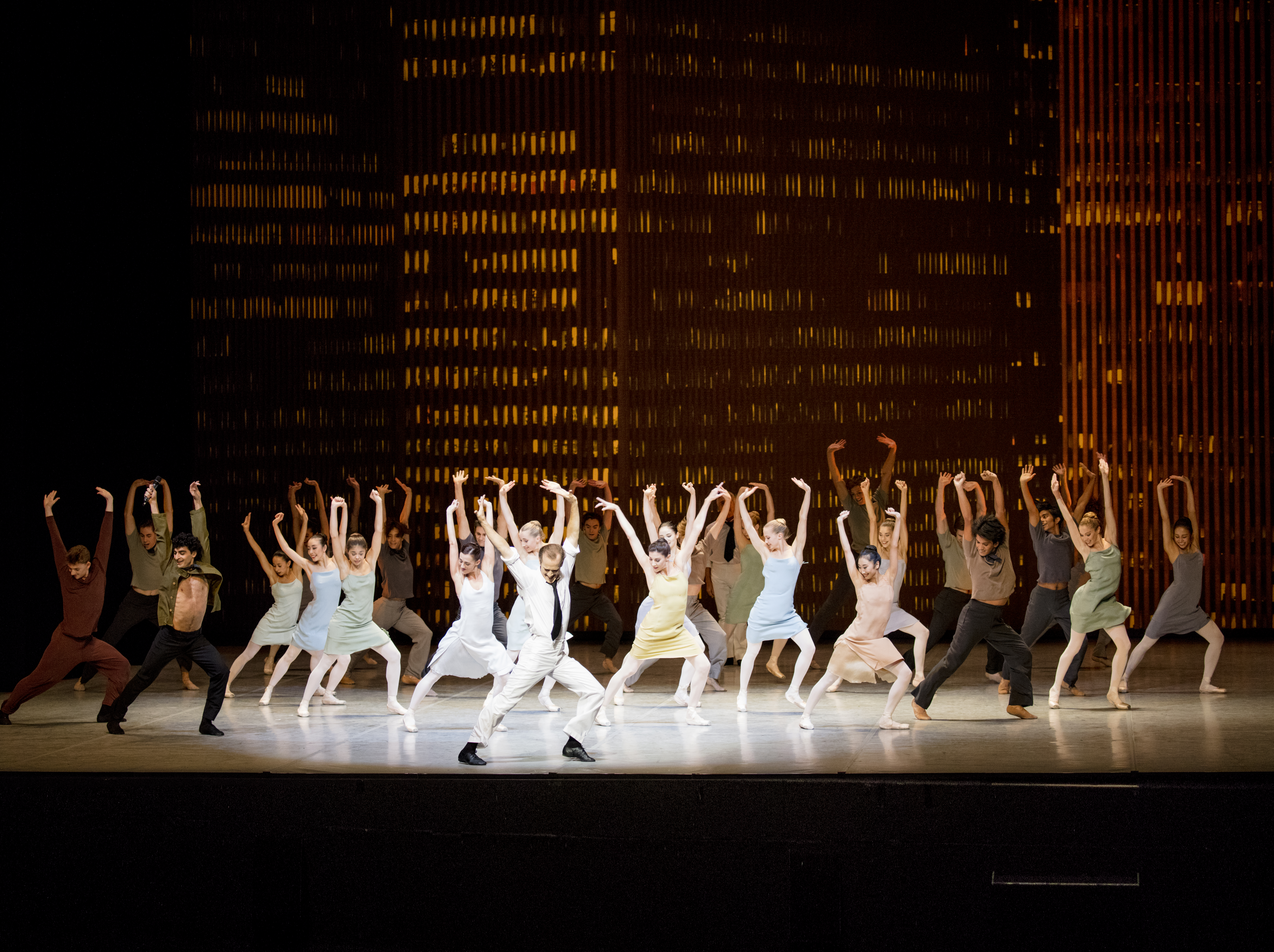 ©Kiran West
The Hamburg Ballet is famous far beyond the city of Hamburg. International tours have made it not only a highlight of the international ballet scene, but also one of Germany's most important cultural ambassadors. The heart of the company is Artistic Director and Chief Choreographer John Neumeier, who has directed the company since 1973. John Neumeier is a master at combining classical ballet tradition with contemporary forms in his works, while developing a unique personal choreographic language. John Neumeier's lecture demonstrations (Ballett-Werkstatt) are a special feature of the Hamburg Ballet's tradition. During these matinees, which have taken place on the stage of the Hamburg State Opera several times per season since 1973, Neumeier, with his company, explains specific aspects of ballet history either in relation to the current repertoire or the technical and historical background of traditional ballets. Since 1975, the dance festival Hamburg Ballet Days has provided the high point and finale of every season. The festival traditionally opens with a premiere of a new work and ends with the Nijinsky Gala, featuring international guest stars as well as the entire Hamburg Ballet ensemble.
Although the company performs at the Hamburg State Opera, its creative home, rehearsal venue, and educational center is a separate building, the Hamburg Ballet Centre, which opened in 1989. Founded in 1978, the ballet school with its integrated boarding facilities, a pre-ballet department, and eight professional classes including a final two-year Theatre Class program trains the next generation of dancers. The Ballet Centre is also the home of the National Youth Ballet, founded by John Neumeier in 2011.
Presented by ROHM Theatre Kyoto (Kyoto City Music Art Cultural Promoting Foundation), Kyoto City
Contact
ROHM Theatre Kyoto  TEL:075-746-3201
Tickets
Ticket Prices
Reserved seating
S seats: ¥20,000
A seats: ¥15,000
B seats: ¥8,000
C seats: ¥6,000
D seats: ¥4,000
25 and Under (S seats): ¥10,000
On sale: Sunday 27 September 2020
Available for the ROHM Theatre Kyoto 5th Anniversary Program Ticket Set

Tickets Available from
ROHM Theatre Kyoto Box Office

[窓口・電話 TEL.075-746-3201(10:00~17:00、年中無休 ※臨時休館日等により変更の場合あり)]

Kyoto Concert Hall Box Office

[TEL.075-711-3231 (10:00~17:00 closed on the 1st and the 3rd Mondays, and the following Tuesday in case 1st or 3rd Monday is a national holiday) ]