PROGRAM
©Théâtres de la Ville de Luxembourg/Silvia Delmedico

Alexandre Desplat & Solrey
A new interdisciplinary opera by Golden Globe and Academy Award-winning composer Alexandre Desplat, marking 120 years since the birth of Nobel laureate Yasunari Kawabata
Inspired by the short story "Silence" by Yasunari Kawabata, this is a new chamber opera by Alexandre Desplat, the composer well known for his film soundtracks and whose extensive list of accolades include Grammy Awards, Golden Globe Awards, and Academy Awards. "En Silence" premiered in Luxembourg in February 2019, 120 years after the birth of Kawabata, and comes to Japan in January 2020 after performances also in Paris. In addition to the Luxembourg-based contemporary music ensemble United Instruments of Lucilin, the opera brings together a strikingly wide range of collaborators, including the creative director of the brand Valentino for the costumes. The result is a truly new kind of opera experience that defies conventional categories.
In French with Japanese surtitles
About
Cast & Creative
A chamber opera by Alexandre Desplat and Solrey
Libretto by Alexandre Desplat and Solrey
adapted from Nobel prize Yasunari Kawabata 's short story : En silence
Music composed and conducted: Alexandre Desplat
Directed and videos: Solrey
Artistic collaboration: Charles Chemin
Costume design: Pierpaolo Piccioli
Musicians: United Instruments of Lucilin
Soprano: Judith Fa
Baritone: Romain Bockler
Narrator: Laurent Stocker(Comédie Française)
Production: Les Théâtres de la Ville du Luxembourg
Co-production:  Galilea Music in association with EDM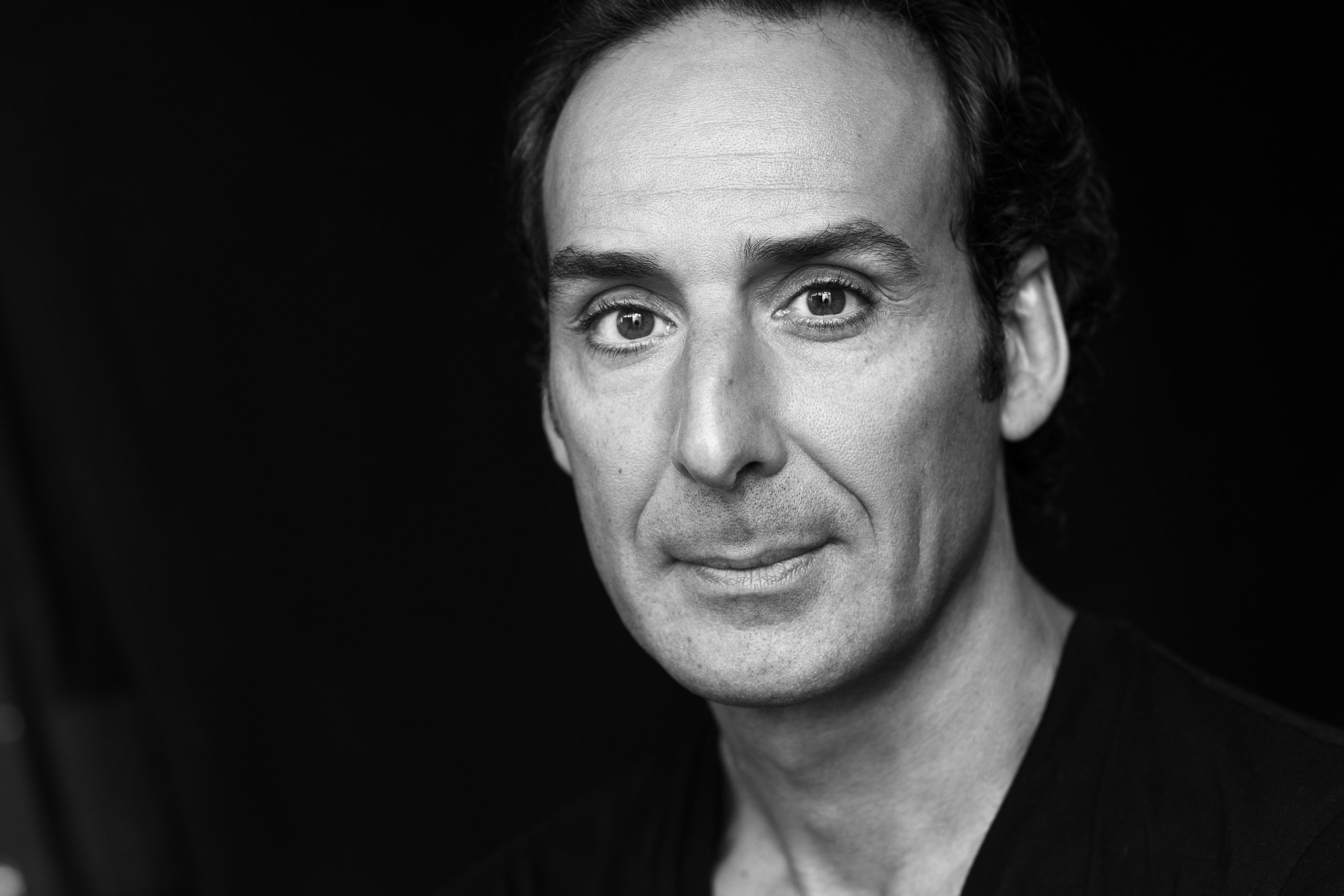 Alexandre Desplat
Film after film, Alexandre Desplat develops his incomparable art to produce a musical identity for movies as different as Jacques Audiard's A Prophet, Peter Webber's Girl with a Pearl Earring, Stephen Frears' The Queen, Roman Polanski's The Ghost Writer, Morten Tyldum's The Imitation Game, Tom Hooper's The King's Speech, David Fincher's The Curious Case of Benjamin Button, David Yates' Harry Potter and the Deathly Hallows, Angelina Jolie's Unbroken, Kathryn Bigelow's Zero Dark Thirty or George Clooney's Ides of March.
An extremely prolific musician, he enjoys the challenge of writing music that complements, essentializes, and provides a dimension to the worlds created on the silver screen. His musical eclecticism, inherited from his Greek mother, French father, study of the classical European tradition and of African and Brazilian traditions, allows him to organically mix the disparate languages of music. His encounter with the violinist Solrey marked the beginning of a long collaboration; together, they have created a new methodology for use of strings in film music. This uncanny sense of instrumentation transports audiences to a marvel of diverse places and times – from the magical Europe of Harry Potter to the 21st century oil fields of Syriana; from the epic space opera of Luc Besson's Valerian and the City of a Thousand Planets to the 17th century studio of Jan Vermeer, in Girl with a Pearl Earring. His writing pivots deftly between otherworldly fantasy, high drama, and historical suspense.
Two time Academy Award winner for his soundtracks to Guillermo del Toro's Shape of Water and Wes Anderson's The Grand Budapest Hotel, and nine times an Academy Award nominee, Alexandre Desplat has already won two Golden Globes, two Grammy Awards, three Baftas, three Cesars and numerous other distinctions. He has become one of the most brilliant composers of his generation.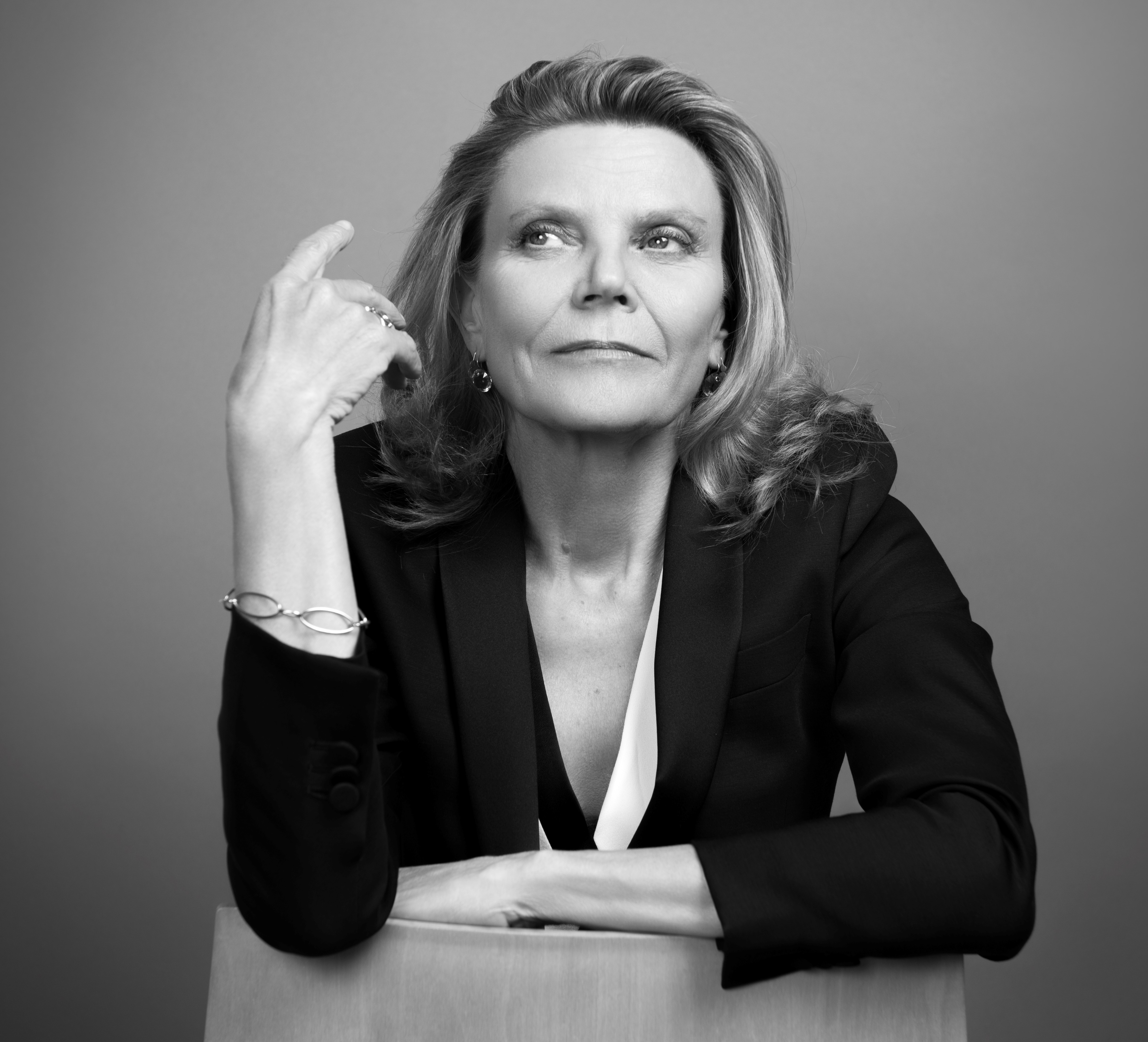 Solrey
Music has always been a visceral matter for Dominique Lemonnier aka Solrey, yet her vision of it has never been narrow minded nor set in stone.
For Solrey, the art of music isn't restricted. Her multiple roles as violinist, artistic director, founder of the Traffic Quintet, film director and stage director have established her wide approach to music, especially as it dialogues with visual arts and literature.
A precocious child musician, she studied internationally in France, Switzerland and in the US and joined chamber music groups and prestigious symphonic ensembles (Orchestre Philharmonique de Radio France, Ensemble Instrumental de Lausanne, Ensemble Mosaïque, etc.). In parallel, she very soon developed a desire for "other" experiences, whether it is in the field of Cinema or Theatre by exploring other musical genres, from jazz to tango.
She initiated many interdisciplinary collaborations, including with visual artists. One of the most important, sustainable and multi-form of these collaborations is the one she has been leading with Alexandre Desplat. In an ongoing creative dialogue, Alexandre and Solrey have been working together on his film scores – for which Solrey has been the long time concertmaster – and on shows written by Solrey for her ensemble Traffic Quintet. In 2010 she became his artistic director and assistant conductor.
Since 2015, after a brain accident, Solrey expands to new activities. This traumatic experience and the long re-education that followed, led her to a greater consideration of the concept of synesthesia and to a reflection on the musician's brain.
In 2016, she realizes a documentary film on Alain Planès, l'infini turbulent and several music videos . In 2019, she staged and co-signed the libretto of an Opera composed by Alexandre Desplat, written after a short story by Yasunari Kawabata, at the Grand Théâtre of Luxembourg and Théâtre des Bouffes du Nord.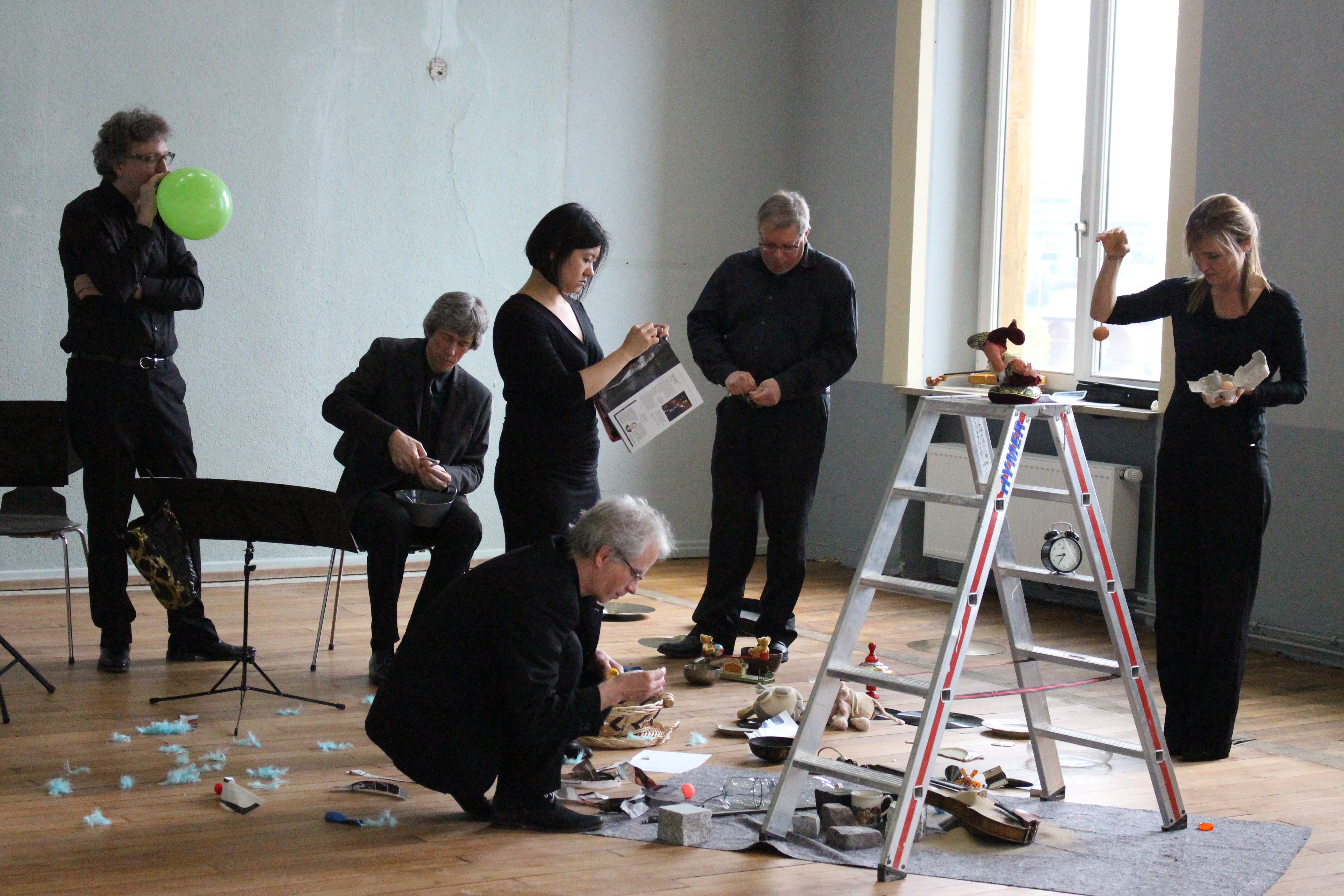 United Instruments of LUCILIN
United Instruments of Lucilin is a contemporary music ensemble based in Luxembourg, dedicated to the promotion and creation of 20th-century and 21st-century music. Centering on a string quartet, pianist, and percussionist, it adds wind instruments and other instruments according to the scale of the project. It works with composers, scholars, and performers to develop various fields of contemporary music. It visited Japan in October 2014, premiering Toshio Hosokawa's "The Raven: Monodrame pour mezzo-soprano et ensemble de 12 musiciens" in a concert version. This was recorded at a performance in Hiroshima and released on CD by Naxos, which was selected as a record of the month by Record Geijutsu magazine. Examples of its work includes a tour in Japan of the children's piece "Tulles et les Ombres," a revival of Hosokawa's "The Raven," performing music for the world premiere and revival of Philippe Manoury's "Kein Licht," and the Luxembourg premiere of Pascal Dusapin's children's piece "Momo." In this way, its activities extend beyond regular music concerts to encompass also performances for children.
Presented by ROHM Theatre Kyoto (Kyoto City Music Arts and Culture Promotion Foundation), Kyoto City
Supported by the Agency for Cultural Affairs, Government of Japan through the Japan Arts Council
Under the auspices of Ambassade de France and Institut français du Japon, Embassy of the Grand-Duchy of Luxembourg in Tokyo
Contact
ROHM Theatre Kyoto TEL.075-746-3201
Tickets
Ticket Prices
Reserved seating
¥6,000
25 and Under: ¥3,000
Now on sale
For 25 and Under tickets, proof of age is required when collecting tickets from the box office before the performance.
Pre-release
2019.9.7 (SAT)

Tickets on Sale
2019.9.14 (SAT)

Tickets Available from
ROHM Theatre Kyoto Box Office

[窓口・電話 TEL.075-746-3201(10:00~17:00、年中無休 ※臨時休館日等により変更の場合あり)]

Kyoto Concert Hall Box Office

[TEL.075-711-3231 (10:00~17:00 closed on the 1st and the 3rd Mondays, and the following Tuesday in case 1st or 3rd Monday is a national holiday) ]