PROGRAM
©Théâtres de la Ville de Luxembourg/Silvia Delmedico

Alexandre Desplat & Solrey
A new interdisciplinary opera by Golden Globe and Academy Award-winning composer Alexandre Desplat, marking 120 years since the birth of Nobel laureate Yasunari Kawabata
Inspired by the short story "Silence" by Yasunari Kawabata, this is a new chamber opera by Alexandre Desplat, the composer well known for his film soundtracks and whose extensive list of accolades include Grammy Awards, Golden Globe Awards, and Academy Awards. "En Silence" premiered in Luxembourg in February 2019, 120 years after the birth of Kawabata, and comes to Japan in January 2020 after performances also in Paris. In addition to the Luxembourg-based contemporary music ensemble United Instruments of Lucilin, the opera brings together a strikingly wide range of collaborators, including the creative director of the brand Valentino for the costumes. The result is a truly new kind of opera experience that defies conventional categories.
In French with Japanese surtitles
About
Cast & Creative
Based on "Silence" by Yasunari Kawabata
Music and Conductor: Alexandre Desplat
Libretto: Alexandre Desplat, Solrey
Directed by Solrey
Costumes: Pierpaolo Piccioli (Valentino)
Ensemble: United Instruments of Lucilin
Soprano: Judith Fa
Baritone: Romain Bockler
And others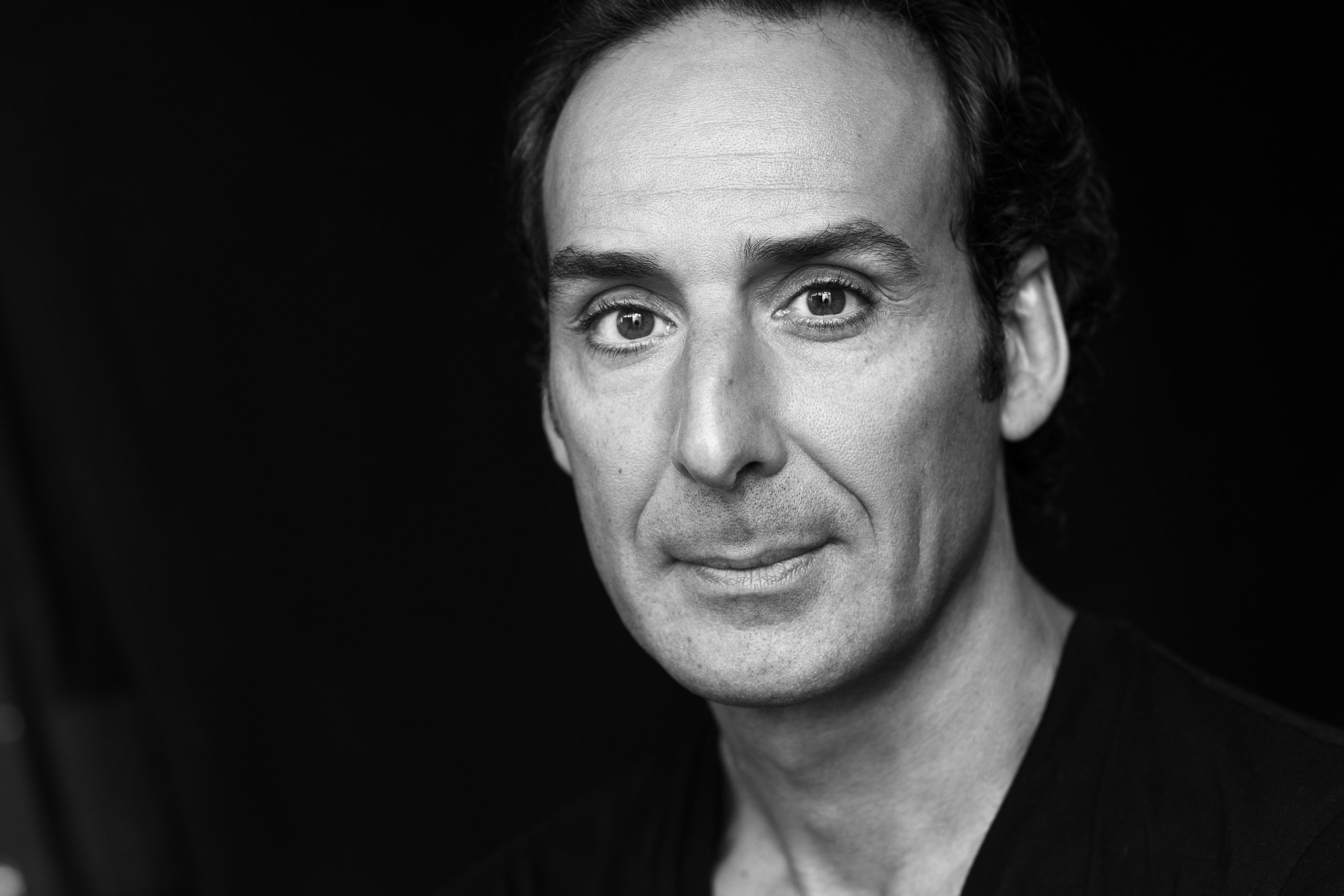 Alexandre Desplat
Now breaking fresh ground with this chamber opera, Alexandre Desplat is a composer with Grammy, Golden Globe, and many other awards to his name. He won the Silver Berlin Bear at the Berlin Film Festival for his soundtrack for the film "The Beat That My Heart Skipped" (2005). He was nominated for his first Academy Award for "The Queen" (2006), followed by further nominations for "The Curious Case of Benjamin Button" (2008) and "The King's Speech" (2010). He then won his first Academy Award for "The Grand Budapest Hotel" (2014), a feat repeated for one of his most recent soundtracks, "The Shape of Water" (2017), which also won him a Golden Globe. His accolades include numerous other awards and nominations.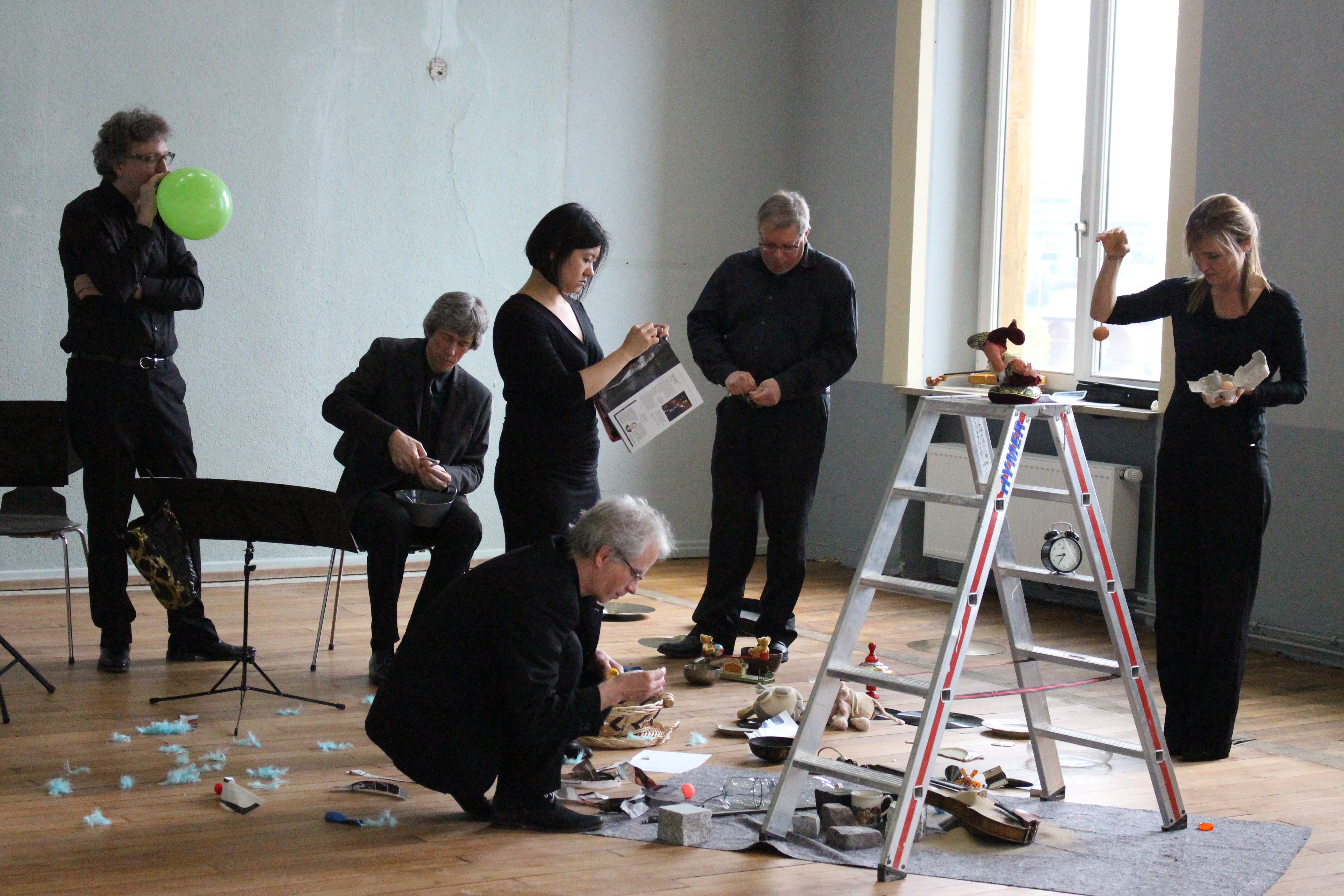 United Instruments of LUCILIN
United Instruments of Lucilin is a contemporary music ensemble based in Luxembourg, dedicated to the promotion and creation of 20th-century and 21st-century music. Centering on a string quartet, pianist, and percussionist, it adds wind instruments and other instruments according to the scale of the project. It works with composers, scholars, and performers to develop various fields of contemporary music. It visited Japan in October 2014, premiering Toshio Hosokawa's "The Raven: Monodrame pour mezzo-soprano et ensemble de 12 musiciens" in a concert version. This was recorded at a performance in Hiroshima and released on CD by Naxos, which was selected as a record of the month by Record Geijutsu magazine. Examples of its work includes a tour in Japan of the children's piece "Tulles et les Ombres," a revival of Hosokawa's "The Raven," performing music for the world premiere and revival of Philippe Manoury's "Kein Licht," and the Luxembourg premiere of Pascal Dusapin's children's piece "Momo." In this way, its activities extend beyond regular music concerts to encompass also performances for children.
Presented by ROHM Theatre Kyoto (Kyoto City Music Arts and Culture Promotion Foundation), Kyoto City
Supported by the Agency for Cultural Affairs, Government of Japan through the Japan Arts Council
Under the auspices of Ambassade de France and Institut français du Japon, Embassy of the Grand-Duchy of Luxembourg in Tokyo
Contact
ROHM Theatre Kyoto TEL.075-771-6051
Tickets
Ticket Prices
Reserved seating
¥6,000
25 and Under: ¥3,000
Now on sale
For 25 and Under tickets, proof of age is required when collecting tickets from the box office before the performance.
Pre-release
2019.9.7 (SAT)

Tickets on Sale
2019.9.14 (SAT)

Tickets Available from
ROHM Theatre Kyoto Online Tickets

ROHM Theatre Kyoto Box Office

[TEL.075-746-3201 (everyday 10:00-19:00)]

Kyoto Concert Hall Box Office

[TEL.075-711-3231 (10:00~17:00 closed on 1st and 3rd Mondays, and the following Tuesday in case 1st or 3rd Monday is a national holiday) ]