PROGRAM
A collaboration by outstanding artists from the Kansai music scene
This is the third iteration in a series showcasing performances by artists whose practices center on music in ways that transcend disciplines and conventions. This time, the remarkable performer and composer Koshiro Hino is the "host," presenting new music with a focus on the act and format of composition, and created with electronics as well as marimba, vibraphone, and other percussion instruments. Hino's collaborators include Ken Furudate, known for his previous work with Dumb Type and Ryuichi Sakamoto, and Masayoshi Fujita, who is active as a vibraphone and marimba performer and composer at home and abroad. Their interests and concerns intersecting, and referencing and citing known composition methods and techniques, the team will search for new approaches to composing by requestioning the relationship between score and performer. Artists and audiences together reflect on the theme of composition, engaged with at ROHM Theatre Kyoto here for the first time.
Information
2023.6.24 (SAT) – 6.25 (SUN)
Saturday 24 June 2023 (7 pm)
Sunday 25 June 2023 (2 pm)
Venue : North Hall
Performance Time:about 1 hour
About
Cast & Creative Team
Main Artist and Staging: Koshiro Hino
Collaborators: Ken Furudate, Masayoshi Fujita, Kanna Taniguchi, Tsuyoshi Maeda
Sound: Bunsho Nishikawa
Born in 1985 in Shimane, Koshiro Hino is a musician and composer currently based in Osaka. In addition to his work with the rhythmically experimental groups goat and bonanzas, and his electronic music solo project YPY, his wide-ranging output also encompasses dance music, avant-garde collage, and noise. Hino's major work includes the hybrid orchestra VirginalVariations that fused electronic sound and classical music, the full-body concert experience "GEIST" that developed this into multiple sound spaces, and the music film Shiver, featuring Kodo Taiko Performing Arts Ensemble.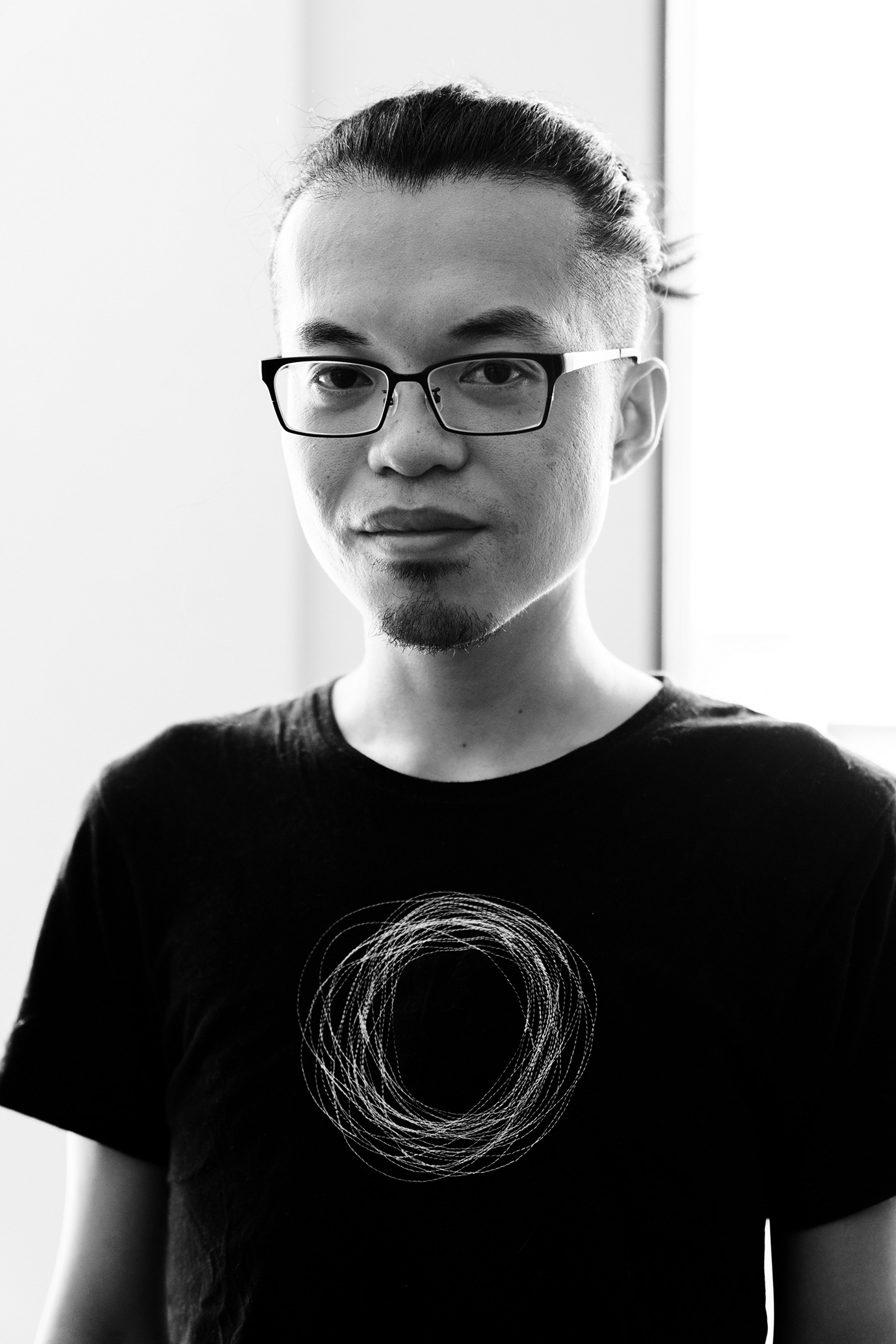 photo by Miyuki Sakuragi
Ken Furudate
Born in 1981, Ken Furudate is a Kyoto-based artist, engineer, and musician. Combining the attributes of primitive materials like sine waves, pulses, dots, and lines, he creates audiovisual performances and installations that conjure up complex phenomena. Since 2002, he has run the participatory sound art project The SINE WAVE ORCHESTRA with three others. Furudate has also been a member of the artist collective Dumb Type since 2014.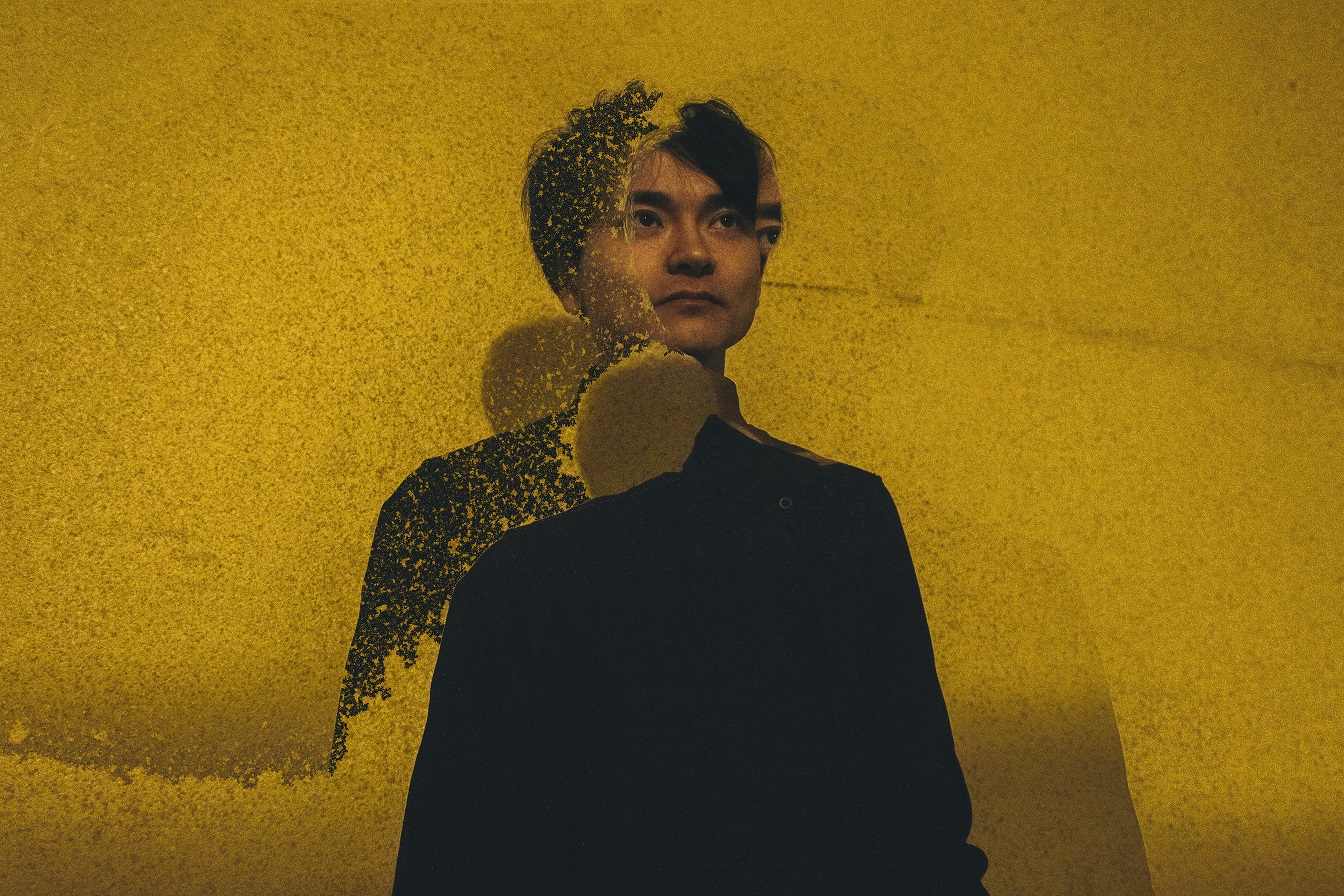 Photo by Özge Cöne
Masayoshi Fujita
Masayoshi Fujita is a vibraphone and marimba performer and composer. His work seeks out new possibilities for vibraphones and unique sounds unbound by traditional performance styles, techniques, or musicography. From 2006, he was based in Berlin but is today based in Hyogo, from where he performs in Europe and around the world. Fujita is acclaimed for his wide-ranging activities, which include performing under the name el fog and an ongoing collaboration with Jan Jelinek. He is an endorsing artist for Korogi.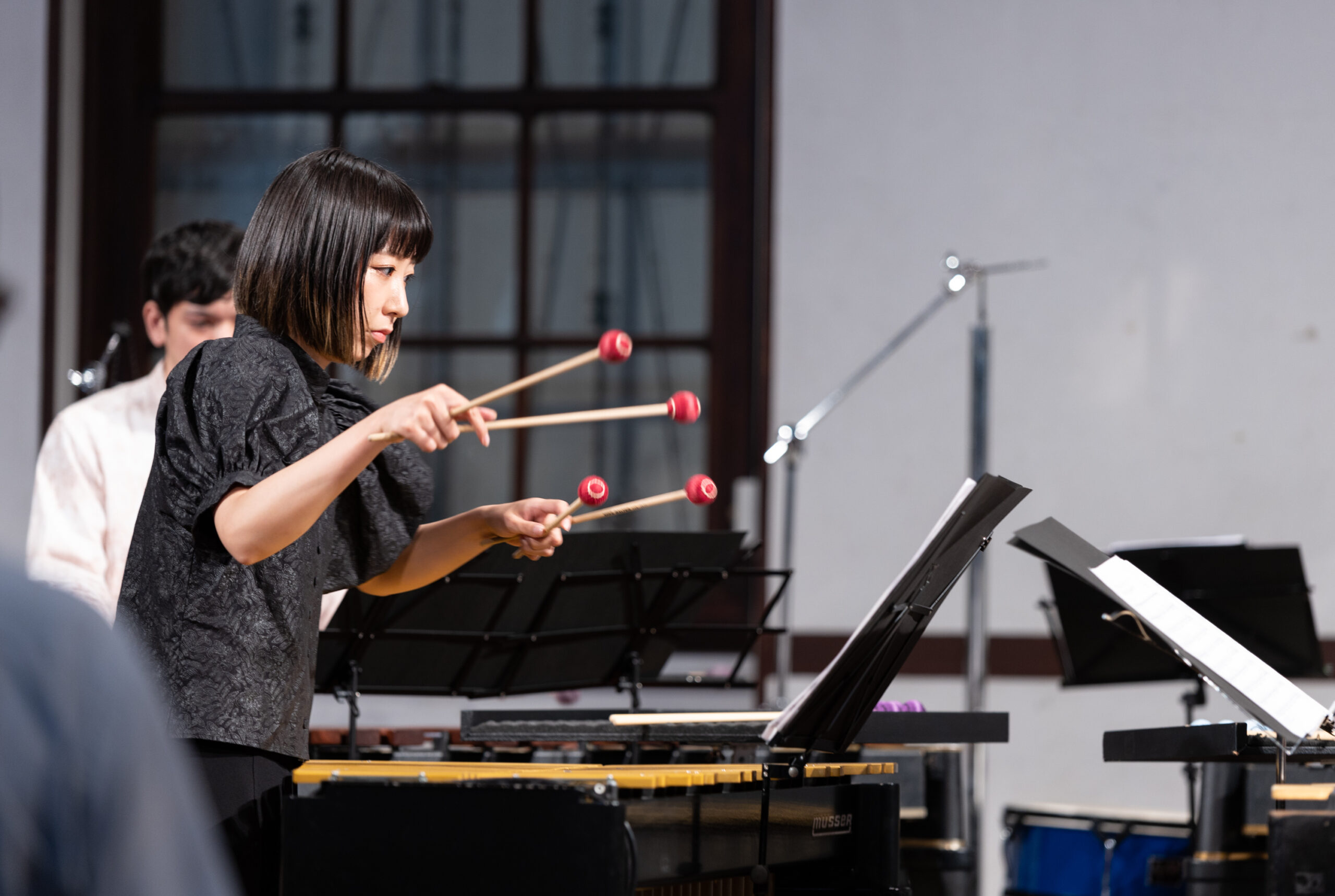 photo by Toshiaki Nakatani
Kanna Taniguchi
Born in 1993 in Kyoto, Kanna Taniguchi graduated with a degree in percussion from Kyoto City University of Arts. Undertaking experimental performances with visual artists, performers, dancers, and others from her time in college, she has concentrated on chamber music since graduating. With a particular focus on improvised performances with artists from other fields, her wide-ranging output encompasses film and theatre. Taniguchi performed with the Tokyo Philharmonic Orchestra at Orchestra Project 2022. She won acclaim for her performance with Kyoto Chamber Ensemble and Mizuki Aita for the vibraphone duo recital "Flying Vibraphones." Having previous served on the Kyoto Culture and Arts City Creation Council from April 2020 to March 2022, she is currently a member of Kyoto Chamber Ensemble, ensemble sai sai, and MargaSari Gamelan Ensemble.
Notes related to COVID-19
Contact
ROHM Theatre Kyoto TEL.075-746-3201
Tickets
Ticket Prices
Unreserved seating
¥2,500 / 25 and Under: ¥1,500 / 18 and Under: ¥1,000
*No admission permitted for pre-school children.

Pre-release
2023.4.8 (SAT)
※フレンズ会員(オンライン会員)、Club会員(京都コンサートホール・ロームシアター京都共通の会員制度)・京響友の会会員
Tickets on Sale
2023.4.15 (SAT)

Tickets Available from
ROHM Theatre Kyoto Box Office

[窓口・電話 TEL.075-746-3201(10:00~17:00、年中無休 ※臨時休館日等により変更の場合あり)]

Kyoto Concert Hall Box Office

[TEL.075-711-3231 (10:00~17:00 closed on the 1st and the 3rd Mondays, and the following Tuesday in case 1st or 3rd Monday is a national holiday) ]
Babysitting Services
Childcare Service
Childcare is available for audiences with young children so that they can better enjoy performances. Information on how and when to reserve will be available here.
For ages: from 3 months up to school age
Fee: ¥1,000 (per person and performance)
Fee may vary for certain performances.
For further information and reservations, please see each production page.
Childcare services are not available for certain performances.