PROGRAM
 
A new staging of a major work by Satoko Ichihara, winner of the Kishida Drama Award
Launched in 2017, the ROHM Theatre Kyoto Repertory Premiere program strives to create a future repertoire of work for the theatre that will continue to be performed in years to come. For its fifth production, it presents a newly reworked staging of The Question of Faeries, a major play by Satoko Ichihara, one of the leading playwrights and directors of her generation. Winner of the 64th Kishida Drama Award, Ichihara is widely acclaimed for her sharp sensitivity and assured writing.
The Question of Faeries was created in response to an incident at the welfare facility for the disabled in 2016, and deals head-on with what is considered a taboo in society. While humorously depicting a world full of self-deprecating and prejudice, yet this work has a powerful message that grabs the audience.
In "The Question of Faeries (Deluxe Edition)," seven talented actors selected through auditions will perform the characters that were performed by one actor in the first performance.
Moreover, a variety of staff members, including dramaturg, music, set design, costume, lighting and more, joins together to create "Deluxe" edition.
Due to the spread of the new coronavirus infection, social distortions are becoming more apparent and escalated. In order to confront Ichihara's masterpiece once again, we will not only give a performance but also set a platform to exchange diverse opinions.
Information
2022.1.21 (FRI) – 1.24 (MON)
Friday, 21 January 2022 7PM
Saturday, 22 January 2022 2PM ☆/ 6PM ★
Sunday, 23 January 2022 2PM ☆
Monday, 24 January 2022 2PM ★/ 7PM
★Post-performance talk: Saturday, 22 January 2022 6PM – Satoko Ichihara and Satoru Kimura / Monday, 24 January 2022 2PM – Satoko Ichihara and Masashi Nukata
☆Childcare service available. Please scroll to the bottom of the page for more detail.
*The doors open 30 minutes before the show starts. *Tablet device for multilingual subtitles (Japanese and English) available. Please scroll to the bottom of the page for more detail.

Venue : North Hall
Performance Time:90 minutes *TBD
About
Written and Directed by: Satoko Ichihara (Q)
Cast:
[Part I] Chieko Asahkura, Kanako Tsutsui
[Part II] Eiji Oishi, Hanaka Kiki
[Part III] Manami Hirokawa, Takuya Funakoshi, Fanta Midori
Music: Masashi Nukata (Tokyo Shiokouji / Nuthmique)
Music performance: Shu Akimoto, Haluna Ishigaki, Yusei Takahashi, Masashi Nukata
Set design: dot architects
Costume: Shie Minamino
Lighting: Rie Uomori
Sound: Takeshi Inarimori
Video: Kotaro Konishi
Stage manager: Takeshi Kawamura (ROHM Theatre Kyoto)
Dramaturge: Satoru Kimura
Direction assistant: Kota Yamada
Management assistant: Seika Terasawa
Management cooperation: Makiko Yamasato (Q)
Flyer design: Hidenori Yoshioka (September Cowboy)
Illustration: Takero Kano
A ROHM Theatre Kyoto production
プロフィール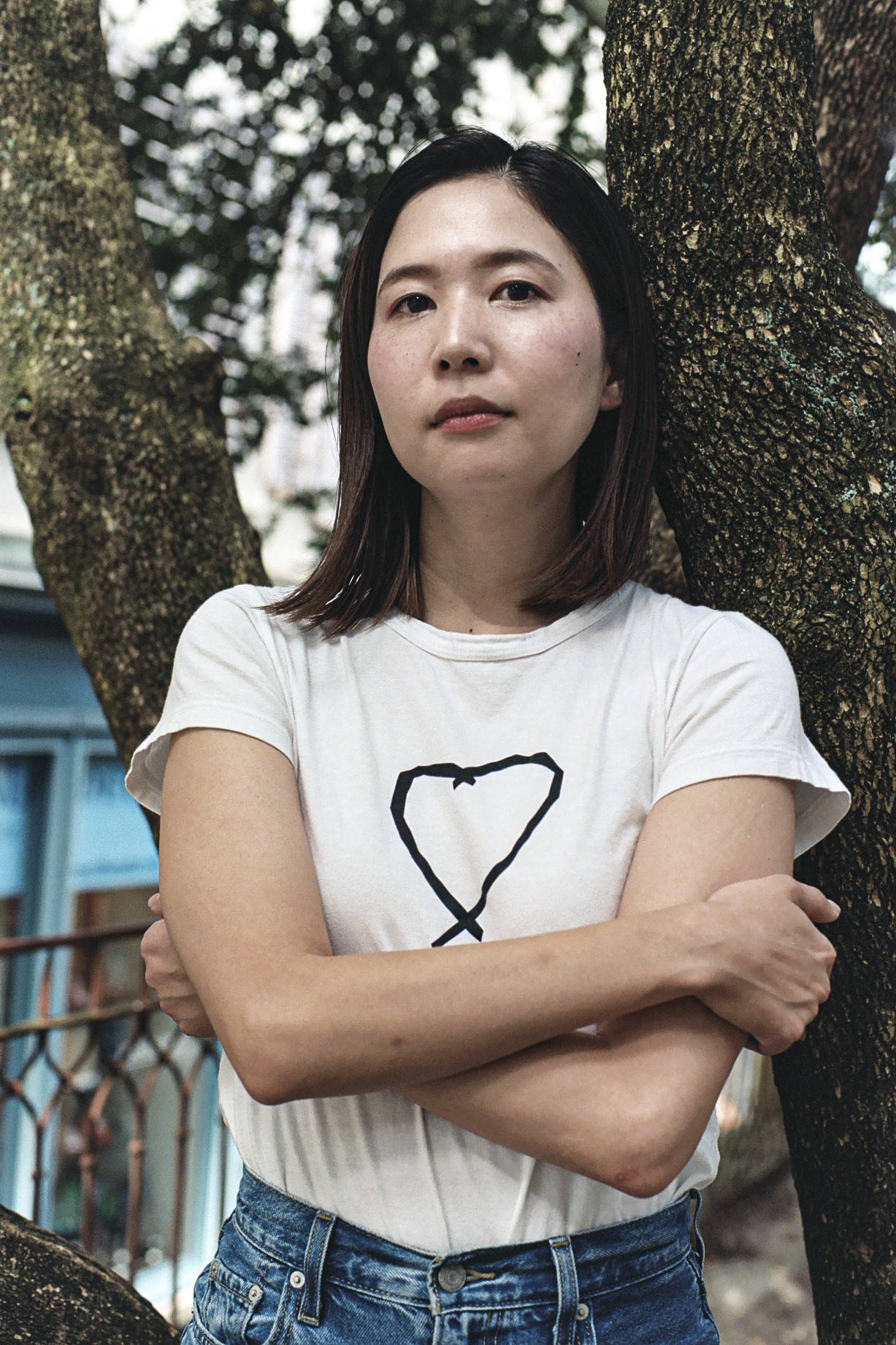 © Flavio Karrer
A playwright, director, novelist, and the artistic director of Kinosaki International Arts Center, Satoko Ichihara was born in Osaka Prefecture in 1988 and raised in Fukuoka Prefecture. After studying theatre at J. F. Oberlin University, she launched Q in 2011. She writes and directs plays that deal with human behavior, the physiology of the body, and the disquiet that comes from that, all interpreted through her unique linguistic and physical sensibility. In 2019, her first novel anthology, Mamito's Angel, was published. In the same year, The Bacchae—Holstein Milk Cows was performed at the Aichi Triennale and won her the 64th Kishida Drama Award. She is a Saison Fellow of The Saison Foundation.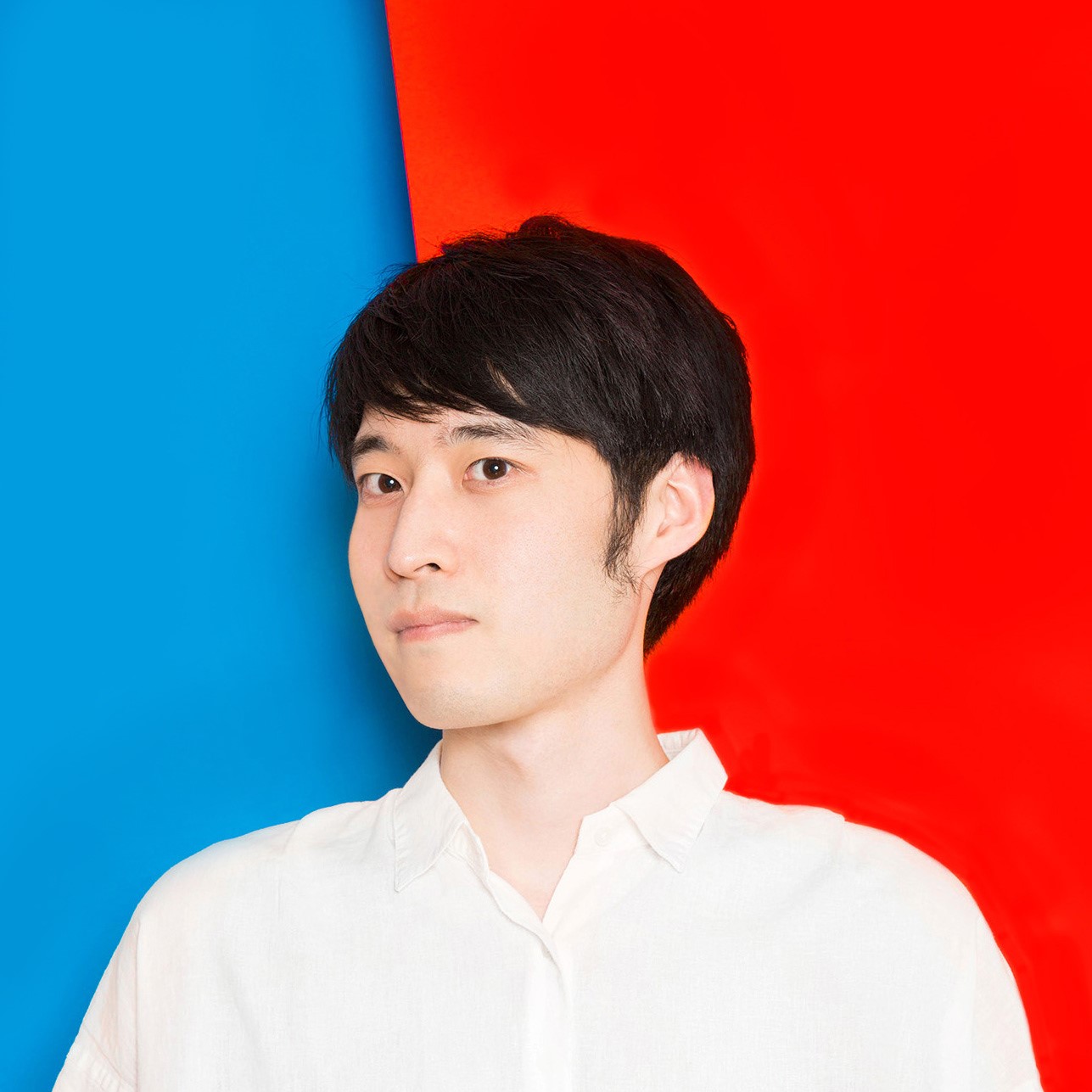 ©︎コムラマイ /タカラマハヤ
Masashi Nukata
Composer and director. Born in Tokyo in 1992. A head of the performing arts group Nuthmique as well as the eight-piece music group Tokyo Shiokouji. His stage work interrogates the very notion of performance, pushing the boundaries of performing arts with scripts and directorial techniques that draw on his musical background. As a composer for stage music, he has collaborated with Q, Pascal Rambert, Teita Iwabuchi, Compsons and more. Nowadays, he works hard to organize a gathering that has no purpose.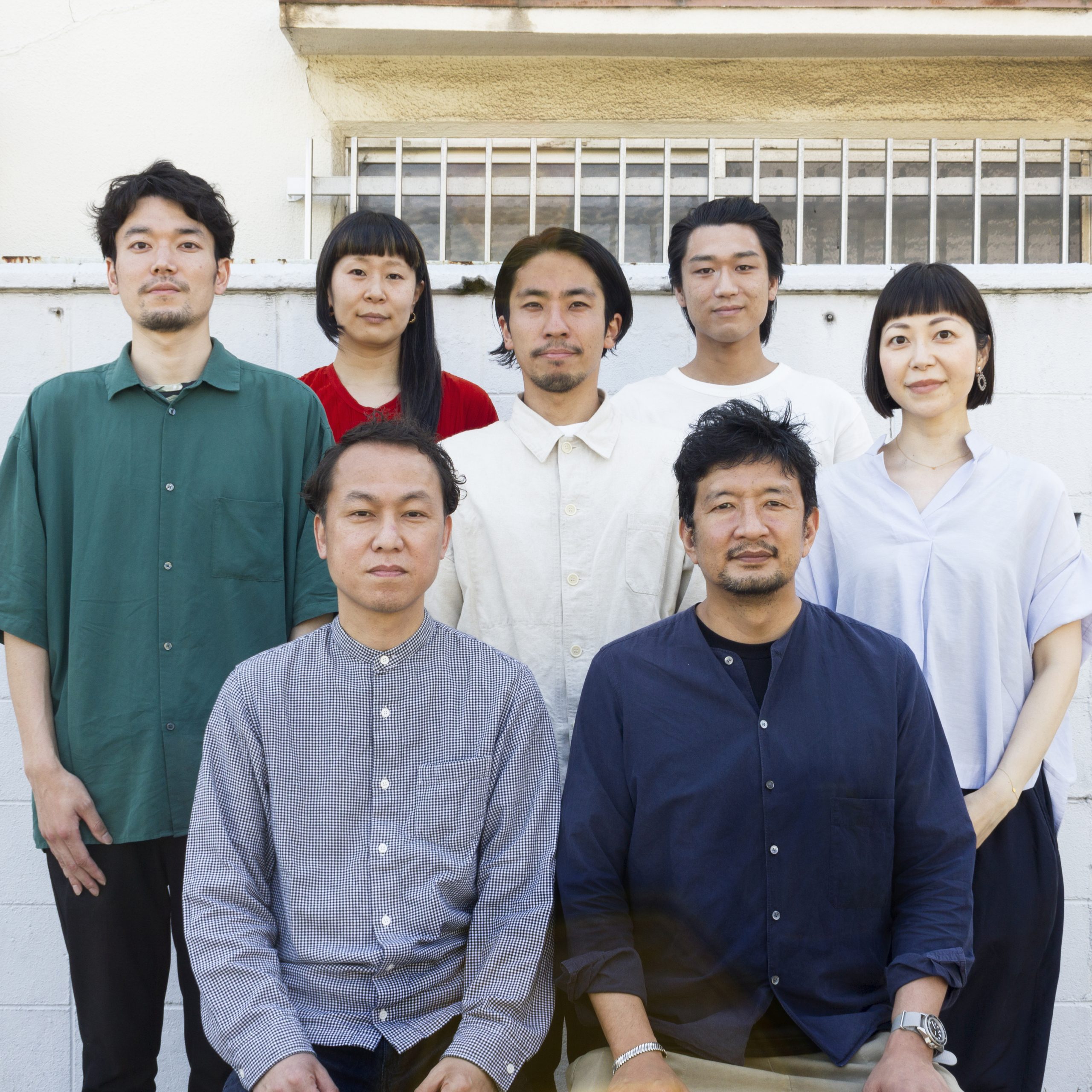 dot architects
Architecture firm founded in 2004. It is based in the Kitakagaya district of Osaka at Coop Kitakagaya, a self-styled "collaborative studio for practicing another society," and which brings together people and organizations from across different fields and disciplines, including art, alternative media, archiving, architecture, area studies, clubs, and nonprofits. It works collaboratively with both specialists and nonspecialists during the design and construction process. Not only design, dot architects is also involved with on-site construction, research projects, art projects, and more. Its major projects include Umaki camp (2013, Shodoshima) and Chidori-Bunka (2017, Osaka). The collective currently has seven members: Toshikatsu Ienari, Takeshi Shakushiro, Wataru Doi, Hidefumi Terada, Keiko Miyachi, Ai Ikeda, and Tomohiro Ishida. dot architects won the 2nd KAZUHIRO KOJIMA AWARD.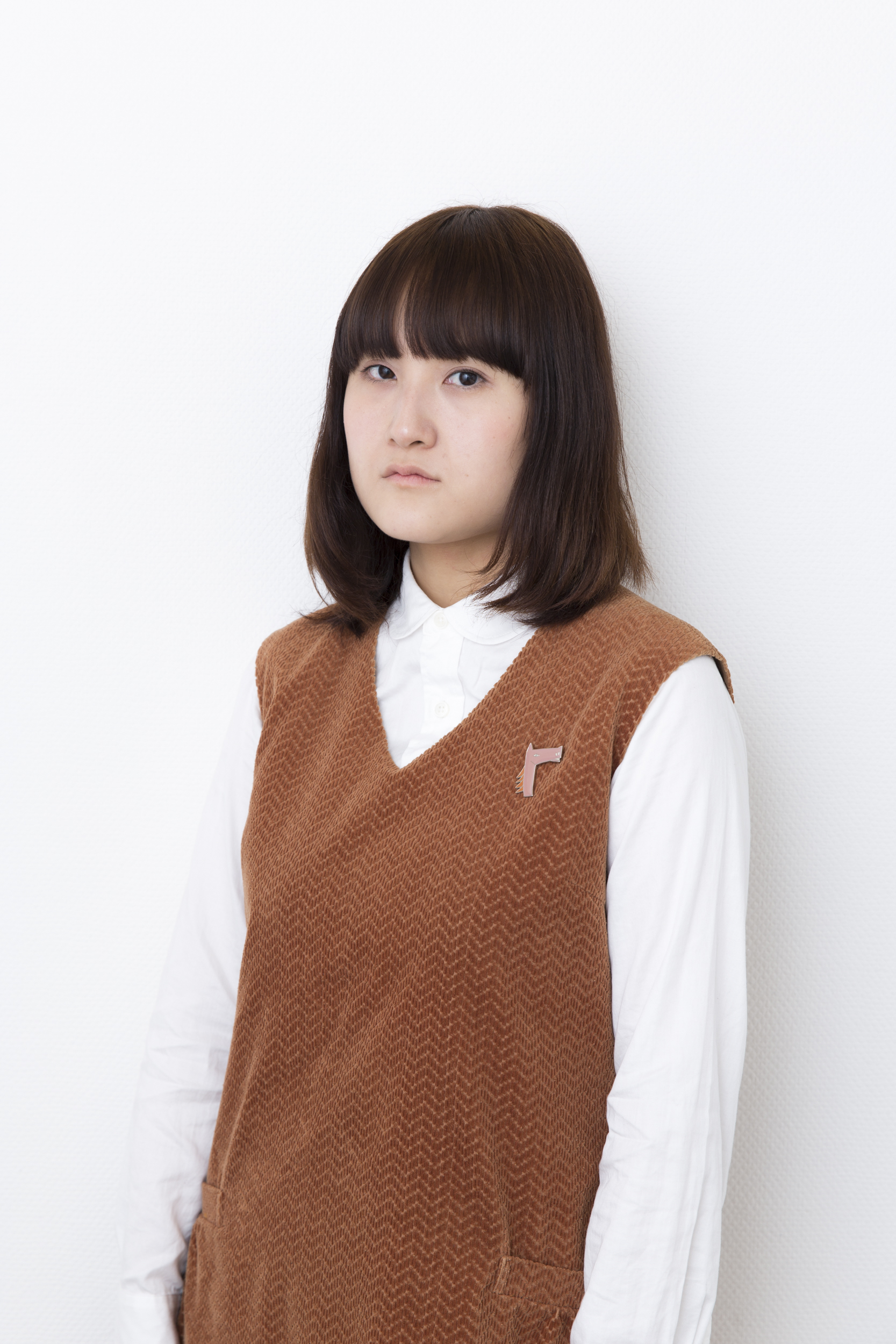 Chieko Asakura
Graduated from MA in Graduate School of Film and New Media, Tokyo University of the Arts. She has been active as a freelancer in the Kanto area, and has performed in "Five Days in March Re-creation" (2017-2019) by chelfitsch, "Showroomdummies #4" (2020) by Gisèle Vienne and Etienne Bideau-Rey, and "Itsudatte-okashiihodo-daremogadareka-aishiaisarete-daisanshougakkou" (2021) by LOLO. Also, she has created her own performances and video works.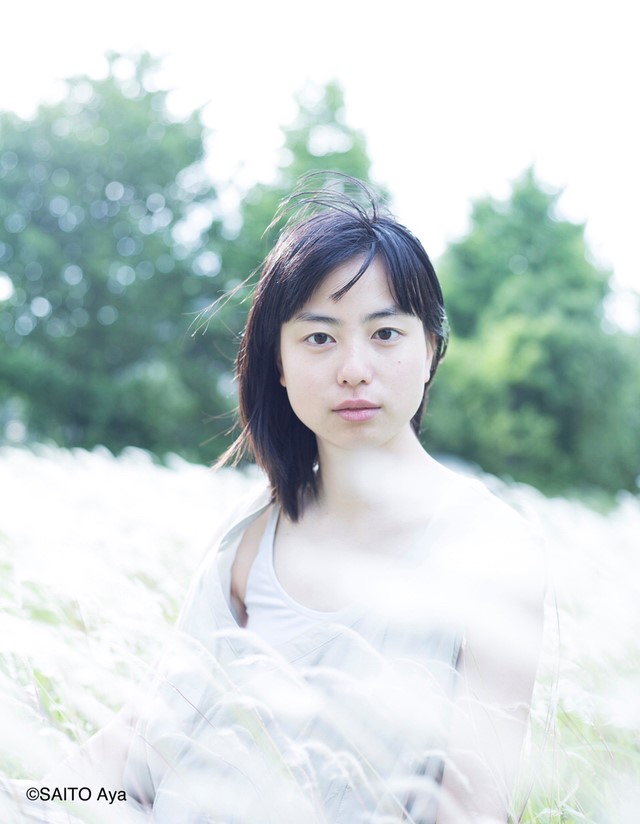 Kanako Tsutsui
Born in 1994. She has studied at Piccolo Theatre School as a member of the 33rd graduates. While studying at the school, she performed in her own works and small theatres in the Kansai area. After that, she came on stage not only in the Kansai area. Now she started participating in video works, and appears in a movie, "The Women," directed by Nobuteru Uchida, which has been released nationwide.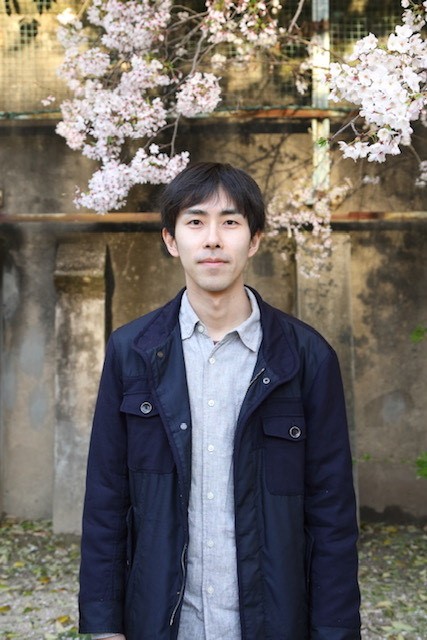 Eiji Oishi
Born in Osaka in 1987. Freelance actor. Registered member of dracom from 2015 – 2020. He has performed in various companies' works, such as Osushi, akakilike, Doryokukurabu, Buru Egonaku, THE ROB CARLTON, Gekinomushi, NIWA GEKIDAN PENINO, Ishinha, Shinbunka, Toriko A Produce, Hyun-suk SEO, sons wo:, Takuya Murakawa, and Takahiro Fujita. Also, he has performed in many festivals inside and outside Japan.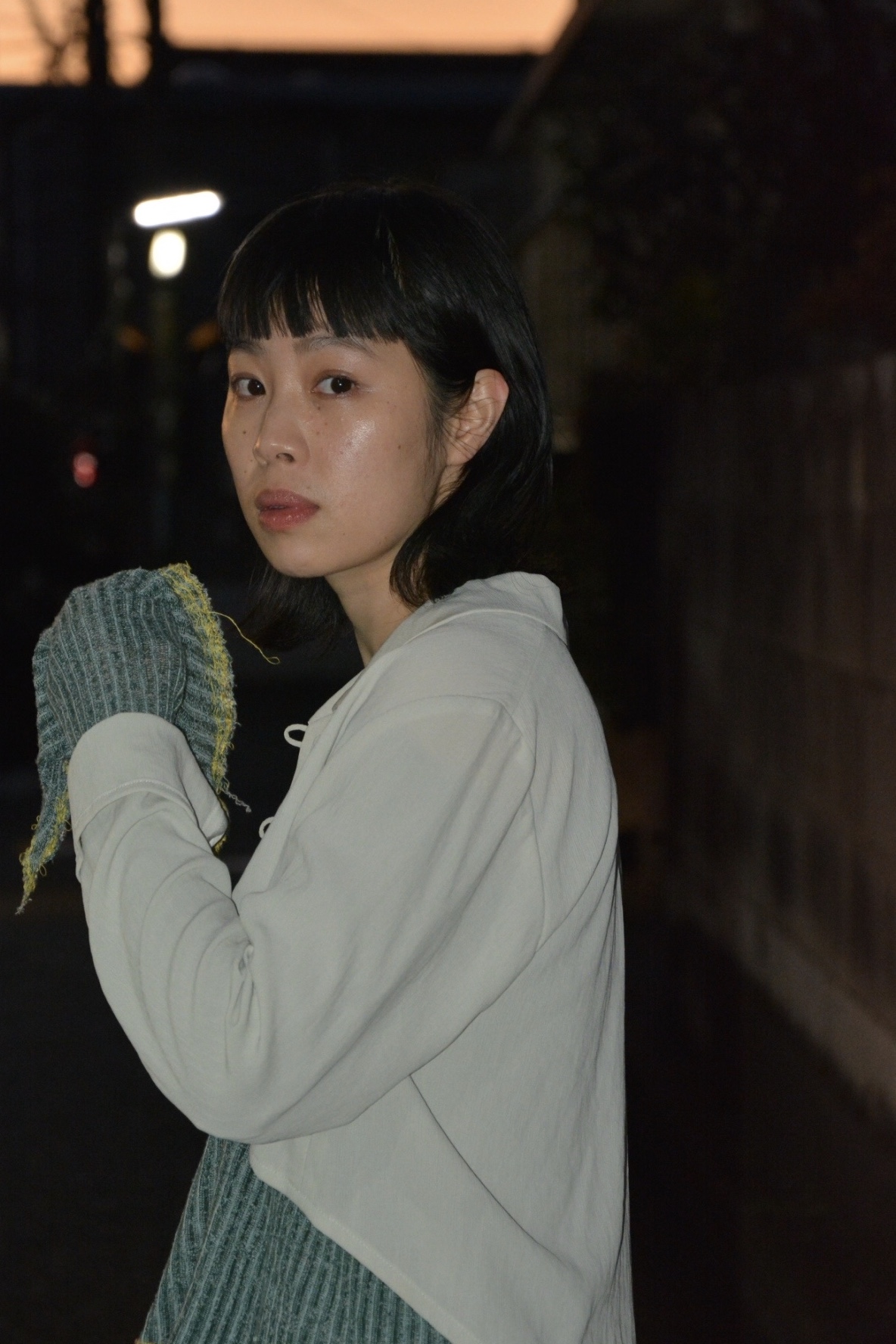 Hanaka Kiki
Born in Katano, Osaka in January 27, 1988. She has been a member of Theatre Company Kodomokyojin since 2009. Now while she works as an actor mainly in Tokyo, she also works as a costume stylist for stages/movies, and makes and sells clothes/accessories in the name of KI.pharmacy, seeking her own style from many perspectives.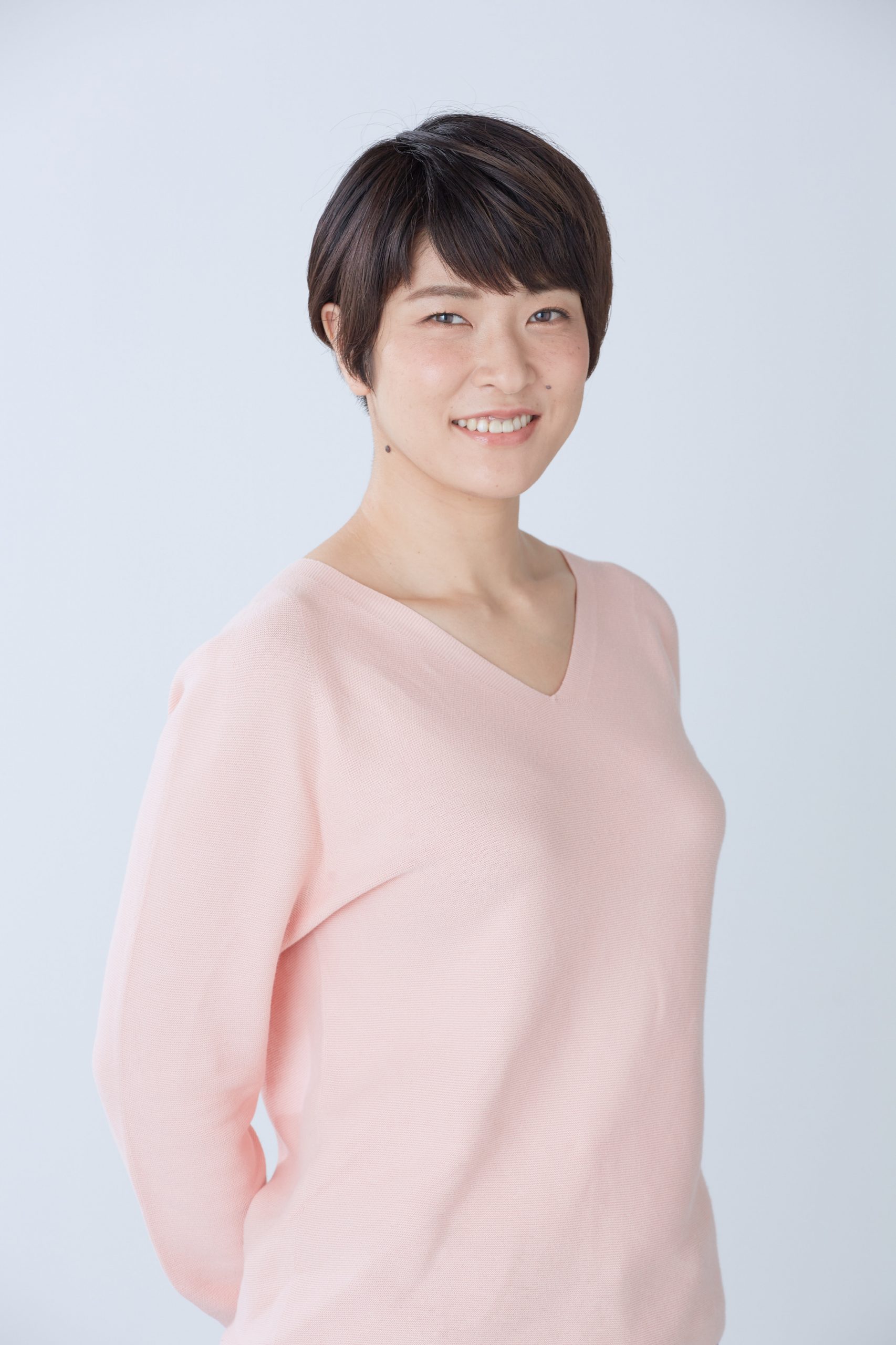 Manami Hirokawa
After graduating from college, she aspired to become an actor and worked as an actor's chauffeur before performing in popular theatre groups, such as Komatsudaihigashi, Roie, and Momoziriken. While performing mainly for the stages in small theatres, she has also widened her activities including appearances in video works for web commercial, "MARZO VR" by Tanino's Seacret Club, and movies such as "Nariyuki na Tamashii" by Takahisa Zeze, and "Kigeki Aisaimonogatari" by Shin Adachi.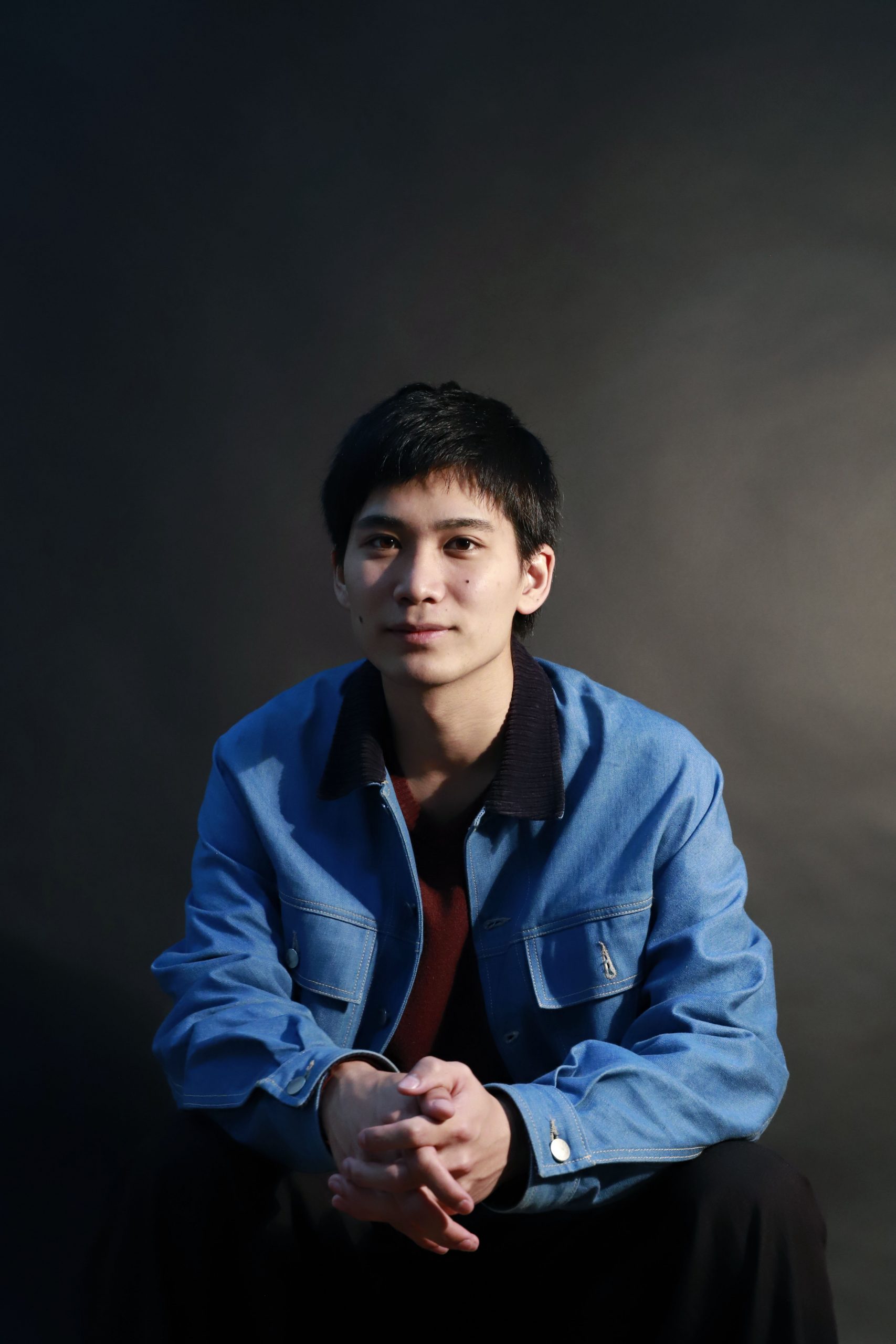 Takuya Funakoshi
Born in 2000. Currently studying Acting Course at Nihon University College of Art, Department of Cinema. Since the age of 18, he has appeared on stage and in dramas as an extra or minor rolls, and recently starred in an independent film. He considers his job as an actor to be "a spokesperson for those who are unable to raise their voices in the society," and he aims to be involved with various works and active across genres including stages and films. He is a cheeful person and extroverted.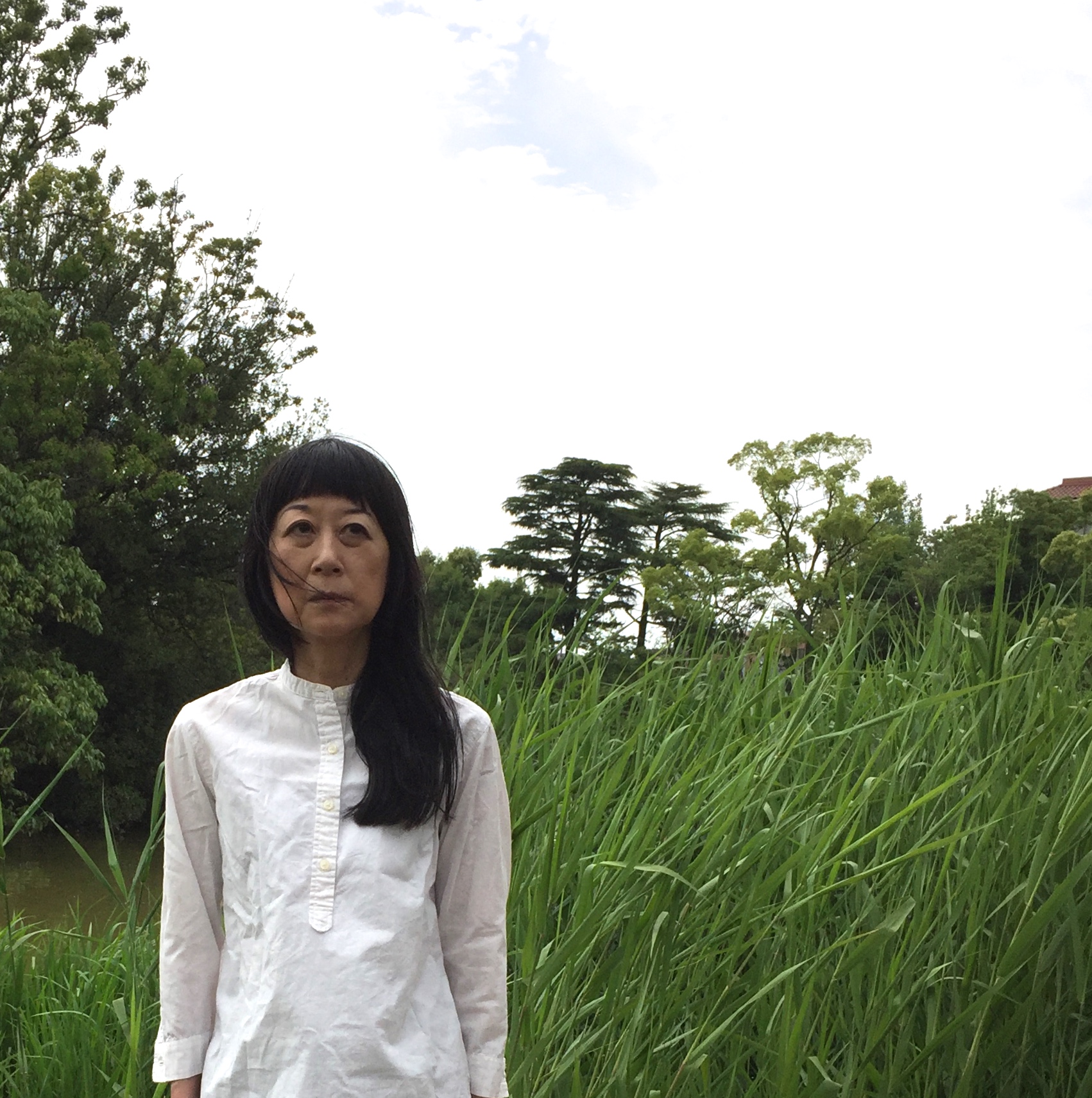 Fanta Midori
Born in Kyoto. She performs on stage mainly in small theatres based in Osaka. Since 1993, she has been a member of adult theatre group, Maningekijyo Onreiza, and continues to participate in their annual performance. From 2014, she performed in "0 Sai," "5ships,"and "7ships" by Tetsuya Umeda, an artist and director who has worked for "PLAYTIME" (2020) at Theatre Cocoon. She also participated in "Nandakore?! Circle" (2016) in Bangkok, Thailand.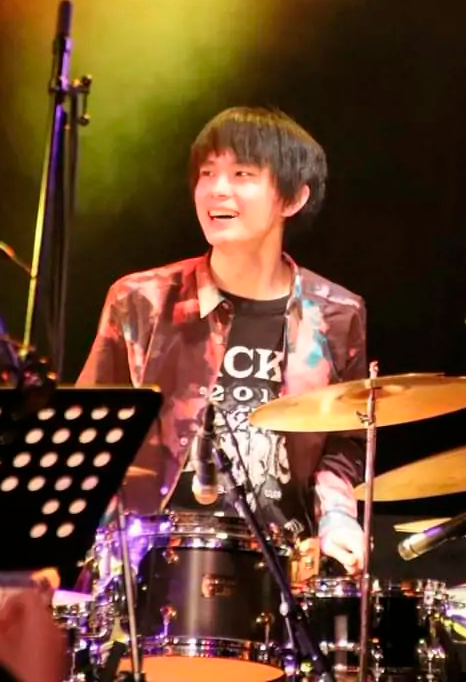 Shu Akimoto
From Sapporo. Graduated from Jazz Course at Senzoku Gakuen College of Music as the top student in 2014. He appeared as Mysterious priestess on Wacken Open Air 2013, and Naruyoshi Kikuchi with Axel Tosca Project in Montreux Jazz Festival Japan 2017. In 2020, he stayed alone in Reykjavík, Iceland. Also, he has taken part in DC/PRG, Song-XX, Klehe and so on.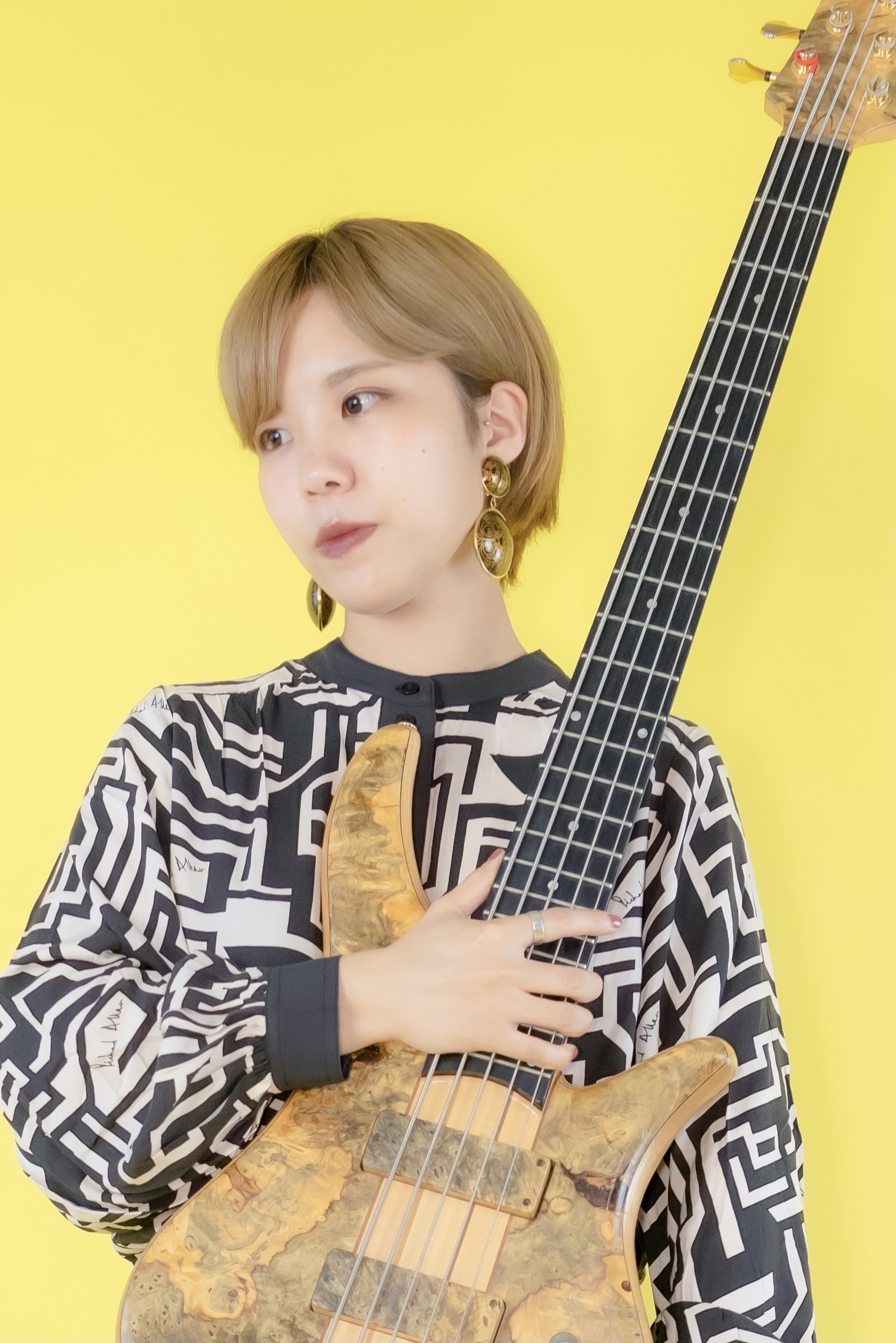 Haluna Ishigaki
From Kanagawa Prefecture. Graduated from Jazz Course at Senzoku Gakuen College of Music. She has performed with Mike Stern, Randy Brecker, Terumasa Hino, and Kazumi Watanabe. Her own band TAMTAM has toured in Canada and performed in FUJI ROCK, and collaborated with Chinza DOPENESS in the latest album, "We Are the Sun!." In addition, she has been involved with many works.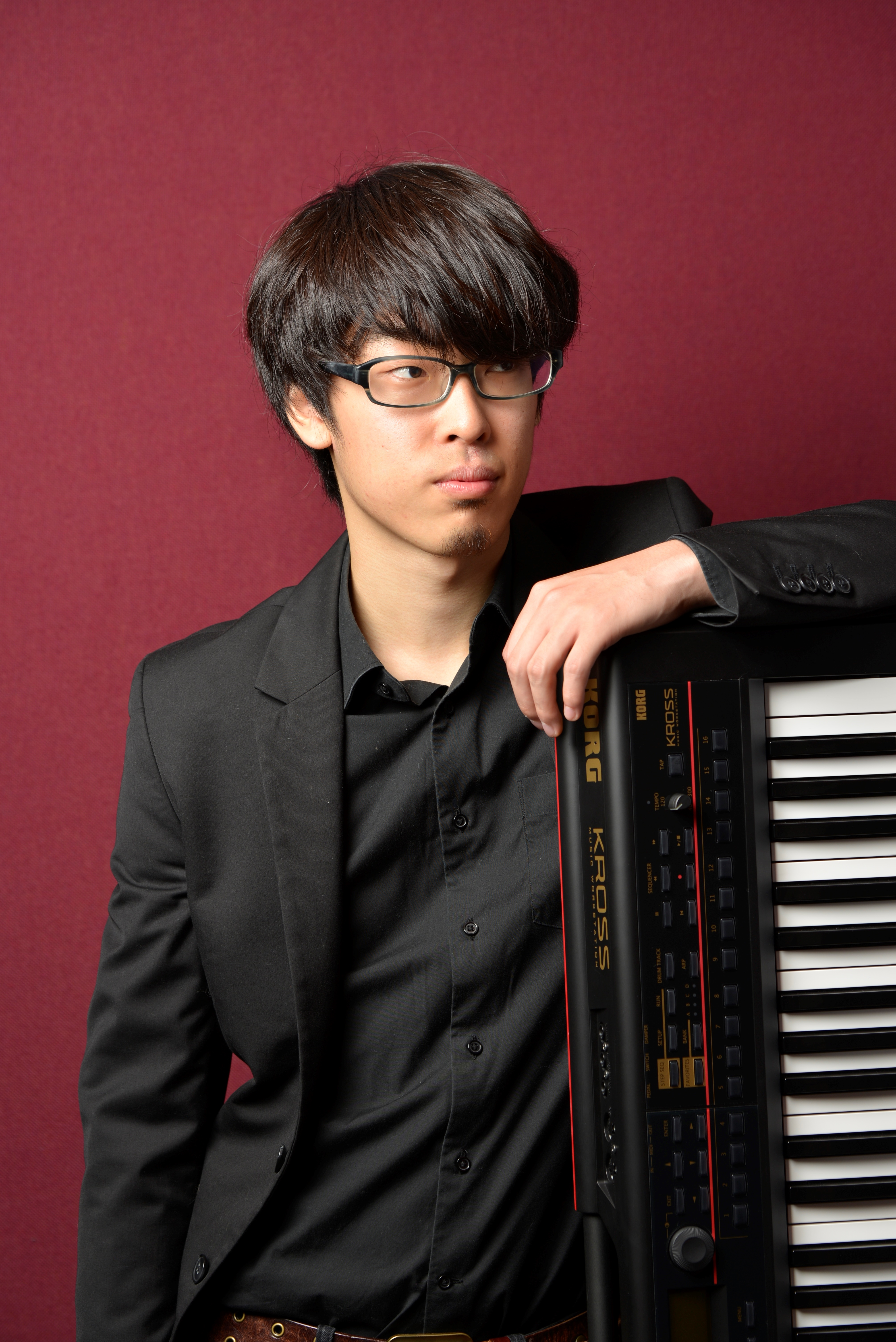 Photo by Eiji Kikuchi
Yusei Takahashi
Born in Tokyo in 1994. Graduated from Department of Art, Faculty of Letters, Meiji Gakuin University. At the age of 13, he became interested in jazz and began to study jazz alone. After that, he joined Setagaya Dream Jazz Band for junior high school students. He studied music under jazz musicians including Terumasa Hino. Now he has been working in various fields, including, but not limited to jazz, Setagayatrio (Keigo Iwami (b), Sota Kira (ds)), m°fe (Kei Matsumaru (as), Kosuke Ochiai (b)), Terumasa Hino Quintet, his own music unit Himitsu-kichi, and a track maker STUTS's band.
Tablet device for multilingual subtitles
Tablet devices for multilingual subtitles (Japanese and English) are available in every performance. If you want to use it, please email to [oubo@rohmtheatrekyoto.jp] with the following information.
Subject: Tablet device for "The Question of Faeries (Deluxe Edition)" @ROHM Theatre Kyoto
Main text: 1. Name 2. Performance date and time 3. Language (Japanese or English) 4. Contact (phone number or email)
Deadline: Wednesday, 19 January 2022
Notes related to COVID-19
Please follow ROHM Theatre Kyoto's basic rules on measures against COVID-19. Here(Japanese Only)
Presented by ROHM Theatre Kyoto (Kyoto City Music Art Cultural Promoting Foundation), Kyoto City
Contact
ROHM Theatre Kyoto Box Office TEL.075-746-3201
Tickets
Ticket Prices
Unreserved seating
Advance: ¥3,500 / 25 and Under: ¥2,000 / 18 and Under: ¥1,000
*The performance is suitable for over junior high school student.
*Proof of age is required for the holders of youth and 18-and-under tickets.
Pre-release
2021.10.16 (SAT)
※ロームシアター京都フレンズ会員(オンライン会員)、Club会員(京都コンサートホール・ロームシアター京都共通の会員制度)・京響友の会会員
Tickets on Sale
2021.10.23 (SAT)

Tickets Available from
ROHM Theatre Kyoto Box Office

[窓口・電話 TEL.075-746-3201(10:00~17:00、年中無休 ※臨時休館日等により変更の場合あり)]

Kyoto Concert Hall Box Office

[TEL.075-711-3231 (10:00~17:00 closed on the 1st and the 3rd Mondays, and the following Tuesday in case 1st or 3rd Monday is a national holiday) ]
Ticket Pia
Babysitting Services
Please refer to the application guide below and make a reservation via email or phone call.
Subcontractor: WITH GROUP Kyoto office (a member of ALL JAPAN CHILDCARE SERVICES ASSOCIATION)
Available dates: ①Saturday, 22 January 2022 from 1:20PM to 15 minutes after the performance.
②Sunday, 23 January 2022 from 1:20PM to 15 minutes after the performance.
Deadline: ①Saturday, 15 January 2022 *Phone calls are accepted until 6PM.
②Sunday, 16 January 2022 *Accepted via email, and phone calls are accepted until 6PM on Saturday, 15 January 2022.
*The capacity is limited due to the space. Please note that applications will be closed as soon as capacity is reached.
Age range: 3 months ~ preschool
Fee: \1,000 per child and performance
*Please pay the fee at the venue for childcare on the day of the performance
*Please contact us for cancellation.
*Please note that the fee will be charged even in the case of cancellation.
Email: please send an email to [kyoto-office☆with-g.com] (please change ☆ to @)
Subject: Reservation for childcare service. Date (either ① or ②)@ROHM Theatre Kyoto
Main text: Parent's/Guardian's name, Emergency contact (Phone number), Child's/Children's name, Sex and age (Please write years and months), Dates and time (either ① or ②)
Other precautions, if any, such as allergies and health conditions
Phone: 0120-470-077 (toll free) or 075-343-6787
We will ask the same information above.
*Please be sure to let us know in advance about any concerns you may have about your child's/children's condition in group childcare, especially about allergies, diagnosis, etc.