PROGRAM
The third year of a new program supporting the next generation of artistic talent to create work in Kyoto
ROHM Theatre Kyoto partners with Kyoto Art Center for this creative development program aiming to discover and nurture young artistic talent.
For its third year, it has selected the three individuals/groups: Yuki Nakagawa (Kyoto), shirakan (Kanagawa), and Spacenotblank (Tokyo).

(1) Out, Safe, Frame by Yuki Nakagawa (Kyoto) *Dates and venue of this performance has been changed due to the Coronavirus.
(2) New work by shirakan (Kanagawa)
(3) New work by Spacenotblank (Tokyo)

Dates:
(1) Friday 31 July–Sunday 2 July August 2020
(2) First week of December
(3) Thursday 10 December–Sunday 13 December 2020

Venue:
(1)South Hall
(2)(3)North Hall

Tickets:
TBA

Presented by ROHM Theatre Kyoto (Kyoto City Music Art Cultural Promoting Foundation), Kyoto Art Center (Kyoto Arts and Culture Foundation), Kyoto City The above are the overall program organizers. Each individual performance is presented by its respective producers and co-presented by ROHM Theatre Kyoto (Kyoto City Music Art Cultural Promoting Foundation), Kyoto Art Center (Kyoto Arts and Culture Foundation), and Kyoto City.
Profile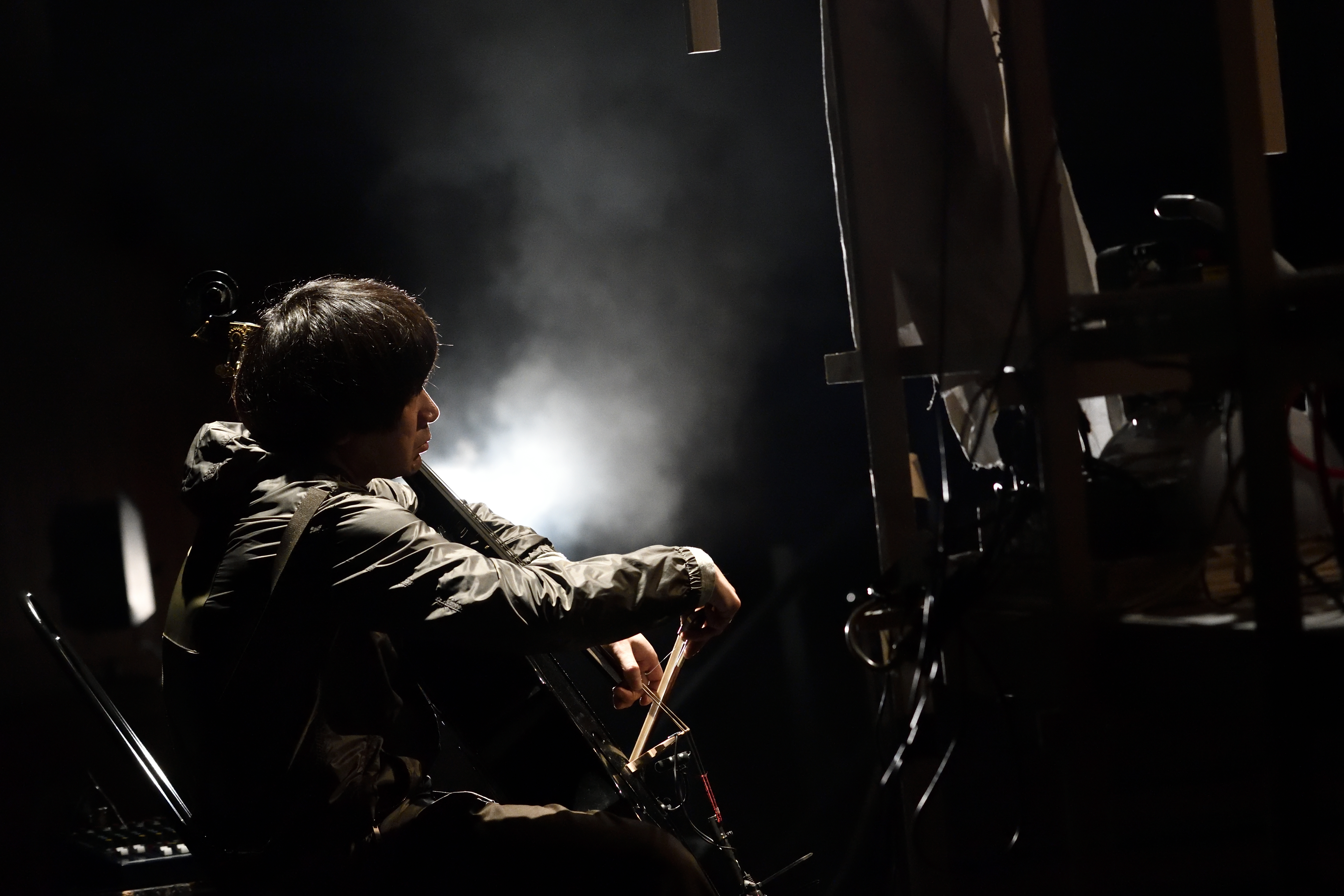 photo by Takuya Oshima
Yuki Nakagawa
Born in 1986, Yuki Nakagawa plays and performs using the cello, electricity, and various recorded sounds. His work explores the themes of measuring the "distance" that exists between the act of performing and the sound that appears through that act, and investigating how the self can exist "there/here" while playing (as well as quick wit regarding this). Through the act of performance, he reflects on the attack on music that contradictory acts (measuring the distance about oneself, by oneself, by moving) emit and the attack (that is, the response) from music. Alongside his solo career, he also performs as a band, creates music for stage performances by the likes of Karasuma Stroke Rock, and collaborates with other artists.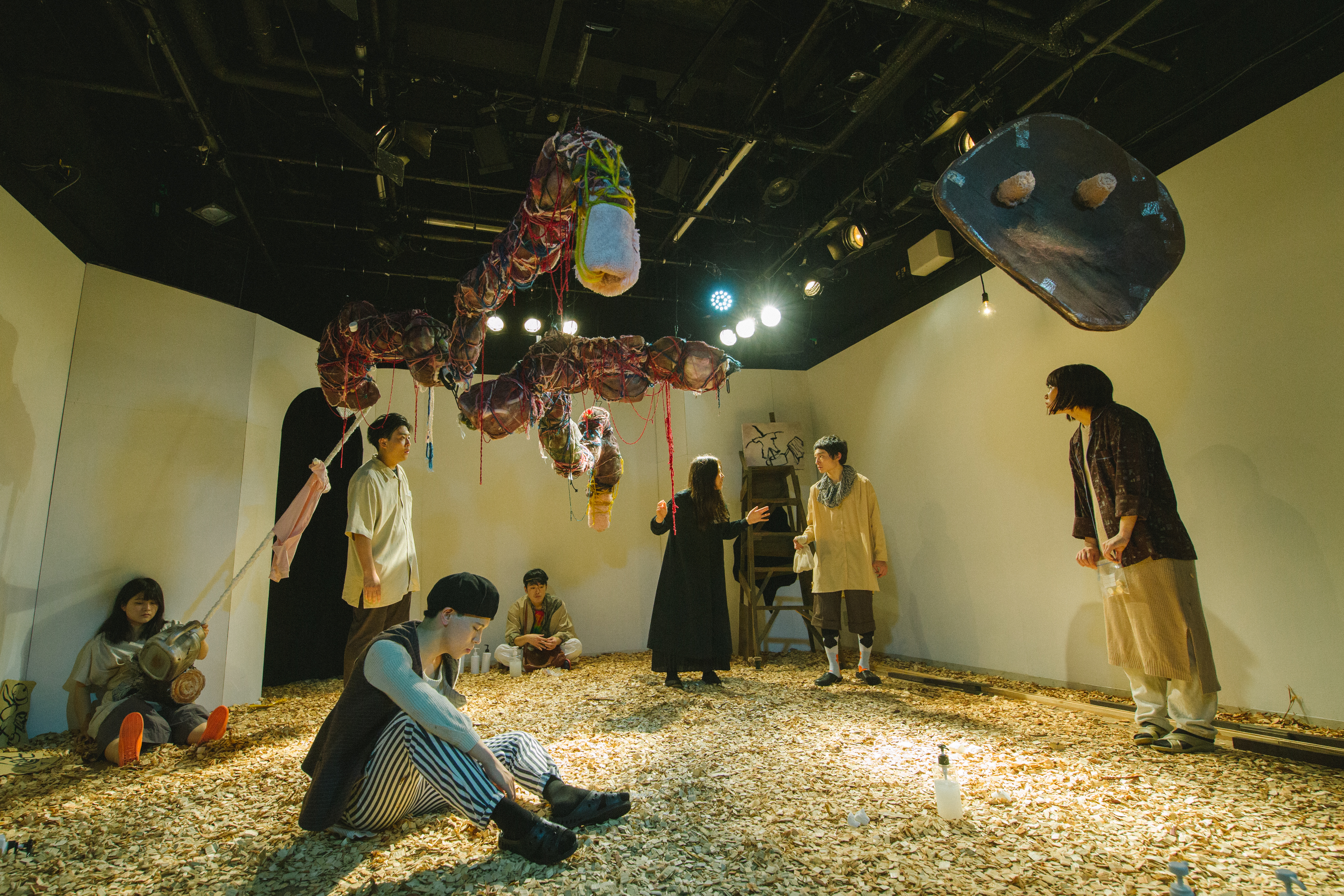 " Shaving honey "(ST spot in 2019) photo takaramahaya
shirakan
Formed in 2016 by Tama Art University students, shirakan is a group where "funny-sad" motifs and peeps intermingle. Its ranks include directors, actors, playwrights, stage managers, and graphic designers, variously supporting its output through their respective approaches. Based in Yokohama since 2019, it prioritizes performing in a specific place and performs around the country. It won the top three awards at the Japan Student Theater Festival 2017. In November that year, the group participated in the Theatre for Experimentation and Dialogue: Theatre of Newcomers and Incidents program at Festival/Tokyo 2017 with Blow a Flower. Its recent work includes Peacefully Angry (Hoku Topia, Nanjare, ST Spot) and Pour (Away) Honey (ST Spot).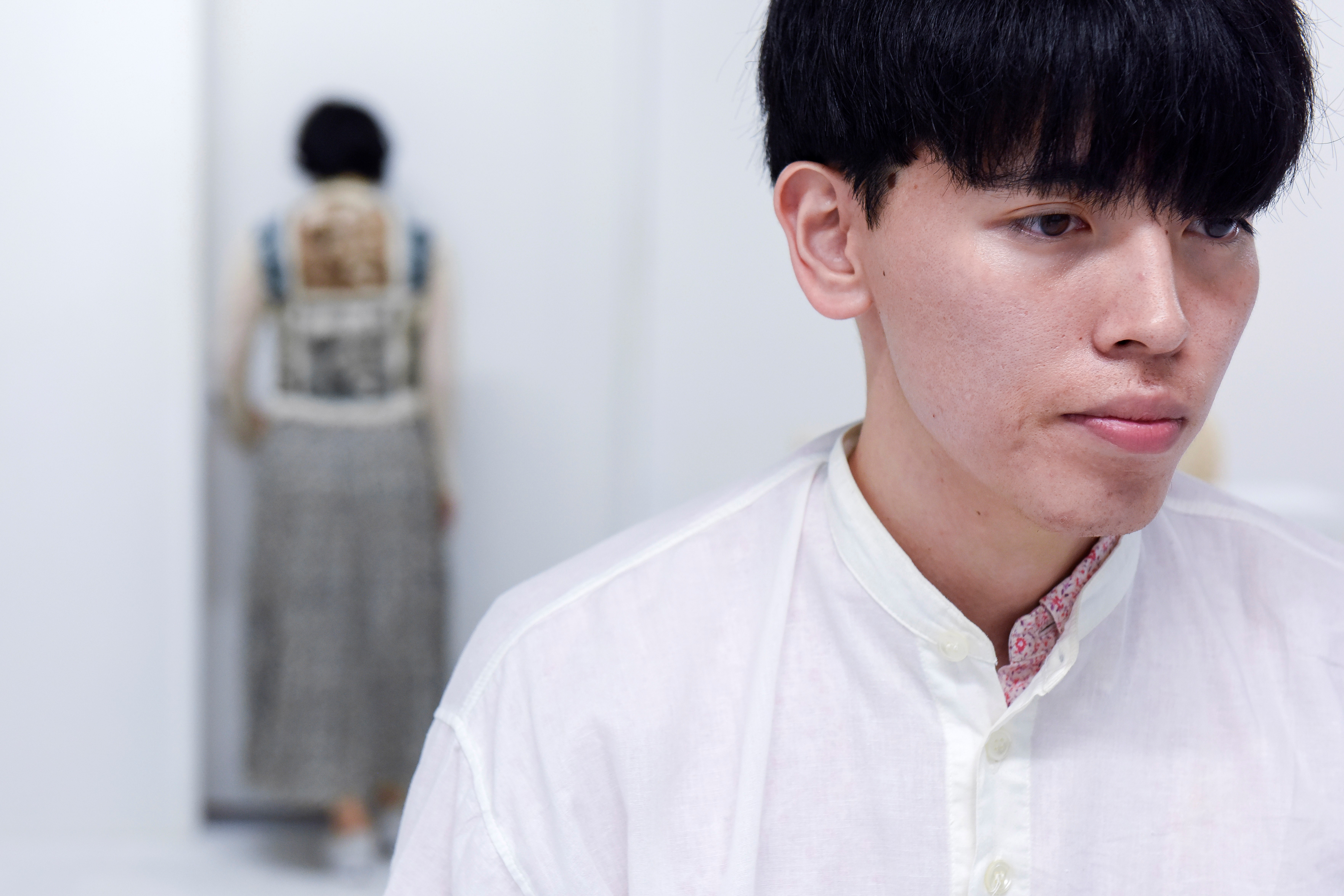 Modestness (2019) © Dan Åke Carlsson
Spacenotblank
Spacenotblank was formed in 2012 as a performing arts collective comprising Ayaka Ono and Akira Nakazawa. Its work explores new values and approaches for the performing arts, developing fresh methods and ideas unconstrained by conventional notions. With an output based on natural communication and the interrelation between people and the environment, the group actively collaborates with different artists for each work. In 2017, it won the Grand Prize at the 8th Sengawa Theatre Concours for Love Dialogue Now. In 2018, Green Collar was selected for Shimokita Wave 2018. Its recent major work includes Theatre Trilogy—Theatre Like Theatre but Theatre (2018), Words Are Not Enough in Theatre (2019), and Atoms are Everything and Everywhere (2019)—as well as Physical Catharsis, which explored forms of dance that predate the performing arts, and Modest Difference (2019), the group's first collaboration with Shuntaro Matsubara.
Contact
ROHM Theatre Kyoto TEL:075-746-3201