PROGRAM
A dark fantasy where dance and strange puppets conjure up a surreal and poetic world
Dancer and choreographer Yoko Higashino of the Kyoto-based performance group Antibodies Collective teams up with the contemporary music composer Toshio Kajiwara for this first collaboration with Sew Flunk Fury Wit, the acclaimed Danish neo-puppetry company. On a stage reverberating with the low sounds of an opera singer's voice, Higashino's dance and life-sized puppets with vacuous eyes entwine. This is a hyper-surreal musical work that plays with the expansion and transformation of grotesque and comical bodies. The music is by Toshio Kajiwara and Mexican composer Murcof. The tapestry of the story is woven by the crystal voice of Icelandic opera singer Ísabella Leifsdótti.
Information
2020.2.28 (FRI) – 2.29 (SAT)
Friday 28 February 2020 19:00, Saturday 29 February 2020 14:00
Venue : North Hall
About
Cast & Creative
Concept, Performer, Puppets: Svend E. Kristensen (Denmark)
Choreography, Dance: Yoko Higashino (Japan)
Singer: Ísabella Leifsdótti (Iceland)
Directed by Jesper Pedersen (Denmark)
Music: Murcof (aka Fernando) (Mexico), Toshio Kajiwara (Japan)
Sound design : Toshio Kajiwara (Japan)
Script / Lyric:Neill C.Furio (US)
Set designe:Johan Kolkjar (Denmark)
Lighting:Arnar Ingvarsson ( Iceland)
Sound:Andreas Hald Oxenvad (Denmark)
Japan tour stage manager:Masaya Natsume
Japan tour Lighting: Tai Morishita
PR design:Yasuaki Ihara(IHARA YASUAKI DESIGN)
Planned and produced by Junko Hanamitsu(NPO KAIBUNSHA)
Production Cooperation: Moemi Nagi
Corpo Surreal is a playfully serious musicdramatic performance taking place in a modern, secular Eden. In this poetic dream-universe, opulent, extravagant, and hyper-surrealistic puppets interact with expressive contemporary dance and an ambient, electronica-opera song-cycle to reflect the new individual through a fantasy of hyper-aesthetic surgery, gene therapy, and instant evolution.
The performance follows several characters' interweaving journeys towards the future freedoms of self-expression and new identity. By customizing the body through refined implantations and corporeal manipulation, the extreme quest of self-authoring human design is compellingly portrayed.
Corpo Surreal is an ecstatic tribute to the courageous attempt of the corposurreal transformation. An enigmatic, innovative and intensely mesmerizing, musicdramatic experience that releases the eyes and imagination of both creator and audience.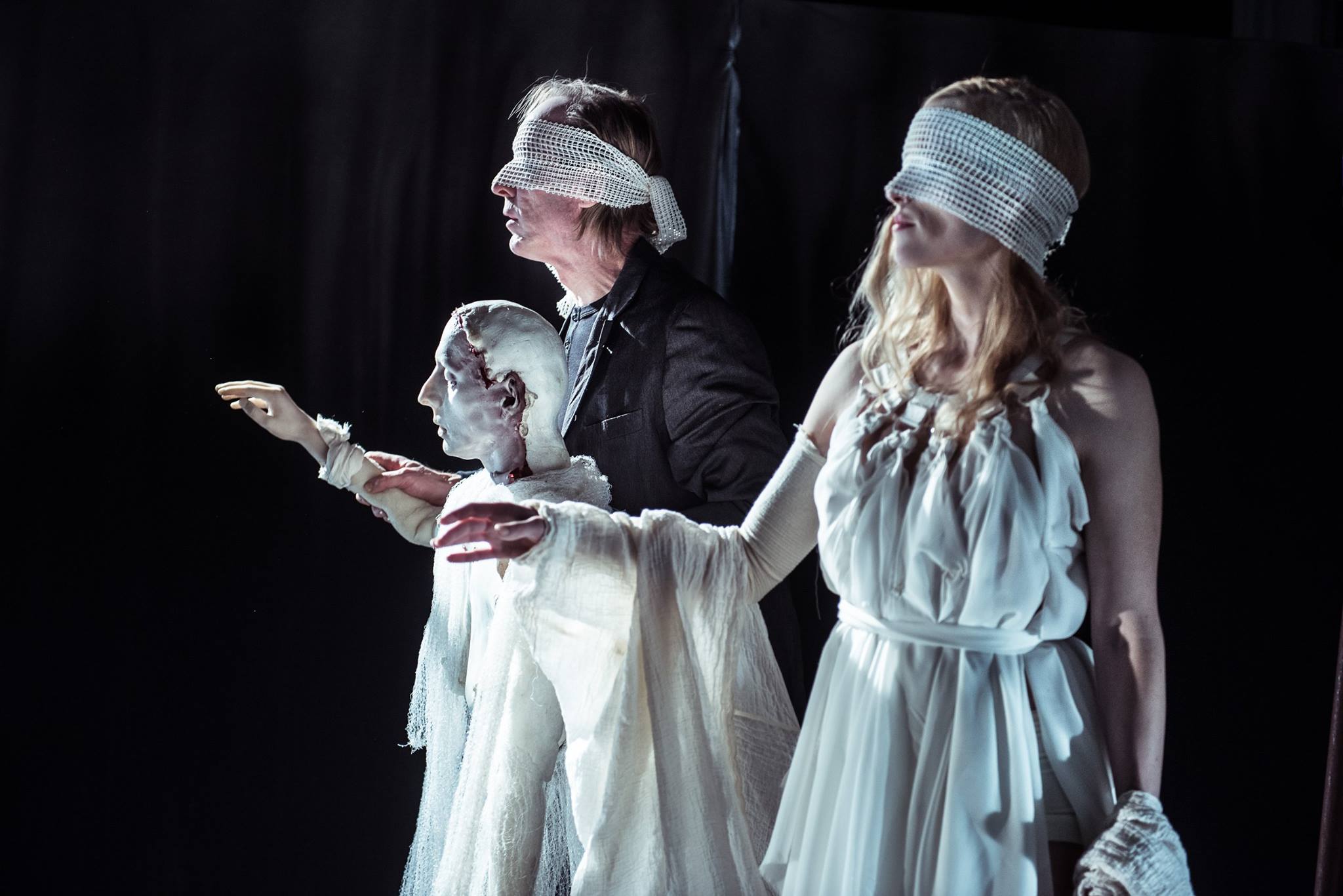 Sew Flunk Fury Wit
Sew Flunk Fury Wit creates enigmatic musicdramatic signature performances in a hard to categorize hybridgenre of hyper-surreal human sized neo-puppetry, poetic dramatic worlds and seductive soundscapes of newcomposed opera and electronica.
The company was founded by artistic director – Svend E. Kristensen (DK) – in 2013. He began his artistic career at the experimental music scene in Denmark in the early 80's. Up through the years he has elaborated, developed and designed various life-sized puppets from materials such as carbon fibers, silicones and other composites.
urrent performances are STØV /DUST , CRASH and new international co-production CORPO SURREAL premiere Feb 4th 2020 in Teater Katapult (DK) followed by international tour 2020 counting The Royal Opera (DK), Spiral Hall (JP), Rohm Theatre (JP), D-Caf Downtown Contemporary Arts Festival Cairo (ET), Operudagar (IS) and more.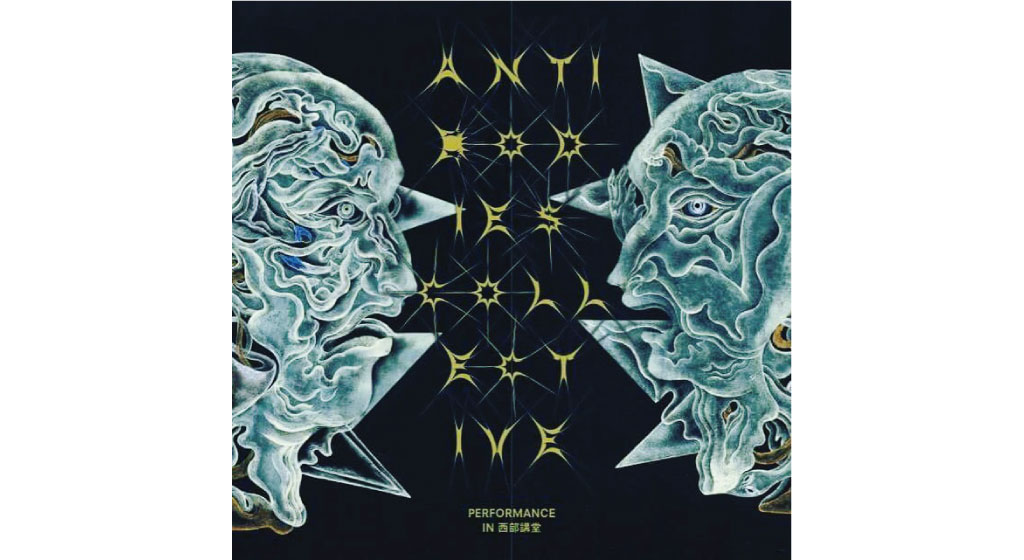 ANTIBODIES Collective
"ANTIBODIES" is a collective of specialists with the idea of developing new interdisciplinary models for dynamic collaboration across spectrum of disciplines and boundaries. We examine how varied disciplines might relate, intersect and interact through series of experiments and researches that are designed to culminate into performance events, community workshops and other practices that contributes to larger social and educational structures. "ANTIBODIES" was established in 2015 by Kyoto-based performance artists Yoko Higashino and Toshio Kajiwara as a reincarnation of "Dance Company Baby-Q", a genre-bending dance theatre group established in 2000 and have presented performance events and workshops worldwide.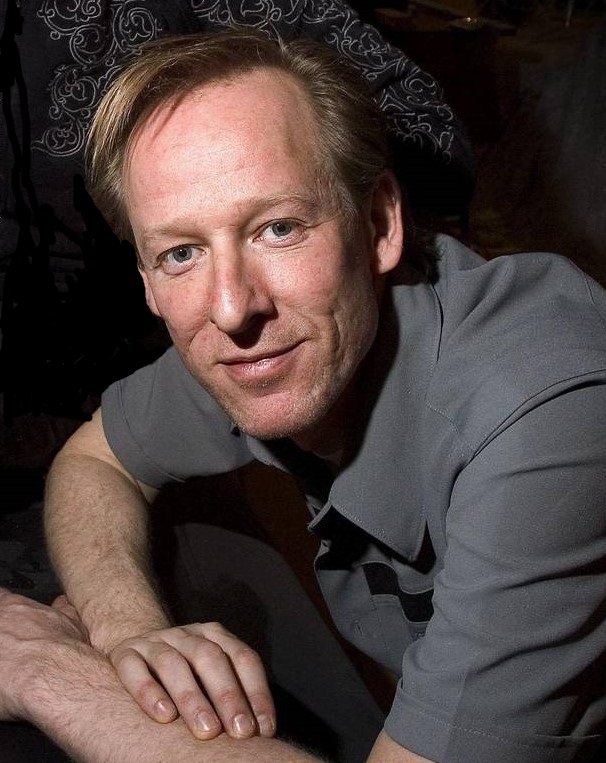 Svend E. Kristensen
Svend E. Kristensen started out his artistic career at the experimental music scene in Denmark in the early 80's. Attended dance- and performance training since the late 80's. Worked for and were schooled by performance troupe Von Heiduck touring most of Europe with a series of Peepshows, e.g. award winning show Salomé (best performance Germany 1999).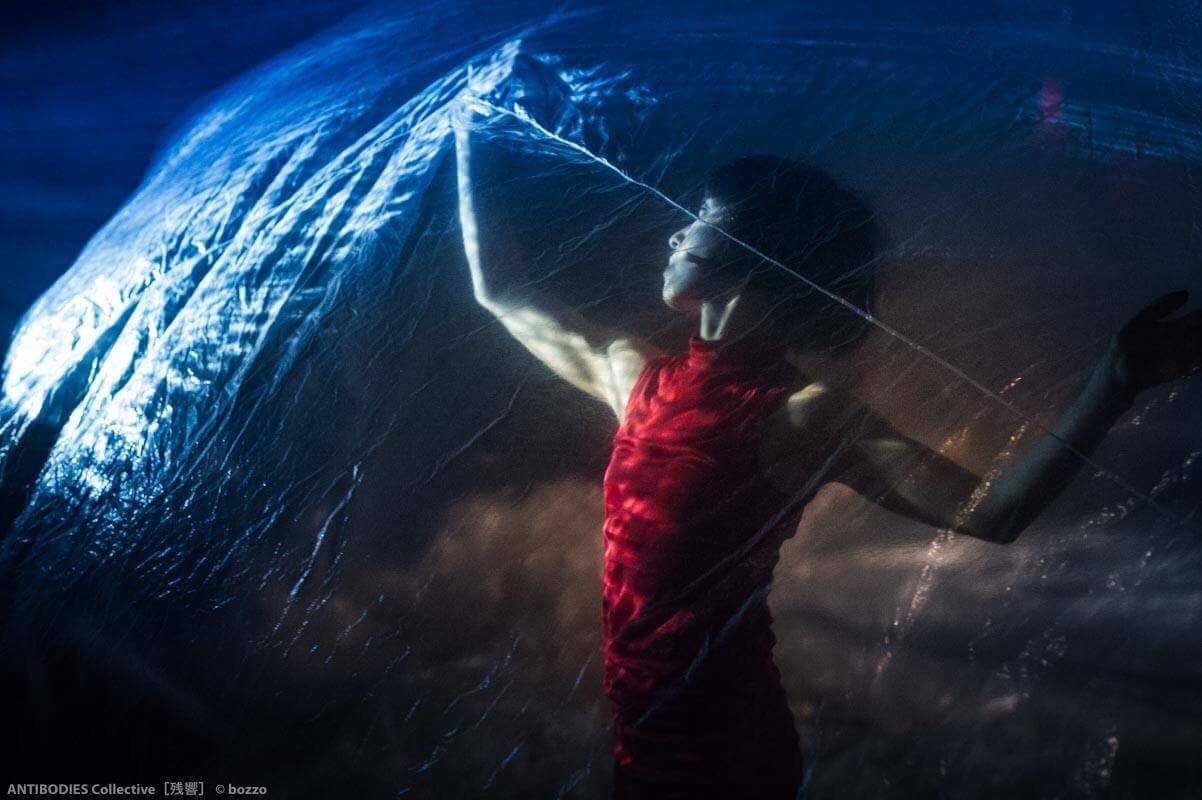 Yoko Higashino
Higashino began training in modern dance and ballet in 1982. "ERROR SYSTEM" was the name given to her first collaborative effort with 2 musicians launched in 1995, and by 2000 she has officially founded "Dance Company BABY-Q" which became her focus for an entire decade that followed. By collaborating with artists from other genres, the company was active in wide range of ground concerining performing arts.
With such internationally acclaimed works as <ALARM!>(2004), <GEEEEEK>(2006), <E/G>(2007), and <[RHIZOME]M>(2009),<Sleepless>(2010), the company explored global audience, from festivals in the United States and France, theaters in Singapore and Mexico, Korea, Germany, Norway, Cuba, Itary and so on.
In 2015, Higashino co-founded "Antibodies Collective" in Kyoto with sound artist & director Toshio Kajiwara, which has now become a larger project involving over 20 artists and engineers. "Antibodies Collective" concerns not only in presenting its own dance and theater works, but in range of other practices such as community workshops and research projects that aims to contribute to larger social and educational structures.
Won TOYOTA Choreography Award in 2004, Grand Prize in Yokohama Solo+Duo Competition in 2005. As a solo performer and an event organizer, Higashino has been appearing regularly in places outside of the theater context throughout her career. As a solo performer and an event organizer, Higashino has been appearing regularly in places outside of the theater context throughout her career.
Her highly regarded workshops for contemporary dance are being offered throughout Japan.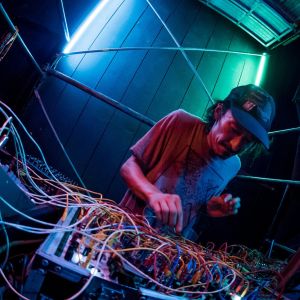 Toshio Kajiwara 
Toshio Kajiwarais a sound performance artist and a stage director currently based in Kyoto, Japan. His obsessive interest in archiving obscure recordings from the times past, extended itself into a series of performances using old phonograph players and magnetic tape machines in early 90's NYC. Later he emerged as a touring and recording improvisor collaborating extensively with DJ Olive, Christian Marclay, Tim Barnes, Peter Kowald, Shelley Hirsch, Aki Onda, Raz Mesinai, Marina Rosenfeld, Barry Weisblat, Margalida Garcia and Okkyung Lee amongst others. Between 1998-2004, Kajiwara with his partner Gregor Asch (DJ Olive) curated a performance series entitled "phonomena" at a legendary performance space "Tonic" (NYC), intending to open up new channels for more dynamic cross-boundary communication between improvisors and performance artists worldwide. The two has founded a record label bearing the same title, and have released archival and historical recordings by Jon Appleton (USA), Aki Onda (Japan) and Osso Exotico (Portugal) amongst others. Since 2008, Kajiwara is collaborating extensively with a Japanese choreographer Yoko Higashino, and have directed several full-length stage pieces that toured Japan, Korea, USA, South-America and Europe. After 2011 the collaboration began focusing more on sociological approaches to performing arts and have founded "Antibodies Collective", which is designed to facilitate dynamic connections and collaborative networks between artists and engineers that enables it to contribute to larger social and educational structures.
Presented by ANTIBODIES collective 、Sew Flunk Fury Wit 
Co-presented by ROHM Theatre Kyoto (Kyoto City Music Arts and Culture Promotion Foundation)
Under the auspices of the Royal Danish Embassy
Supported by the Agency for Cultural Affairs, Government of Japan through the Japan Arts Council

TOUR-PROGRAM CORPO SURREAL 2020
PREMIERE: 4-7 2020 FEBRUARY – TEATER KATAPULT – AARHUS (DK)
12-16 2020 FEBRUARY – ROYAL DANISH OPERA – COPENHAGEN (DK)
23-24 2020 FEBRUARY – SPIRAL HALL – TOKYO (JP)
28-29 2020 FEBRUARY – ROHM THEATRE – KYOTO (JP)
7-8 APRIL 2020 – D-CAF DOWNTOWN CONTEMPORARY ARTS FESTIVAL CAIRO (ET)
25-27 2020 MAY – TEATER MOMENTUM – ODENSE (DK)
28-30 MAY 2020 – CPH STAGE FESTIVAL INTERNATIONAL DAYS FOLKETEATRET (DK)
OKTOBER-NOVEMBER 2020 – PLANNED TOUR IN DK(DATES & VENUES COMMING UP)
22 OKTOBER-1 NOVEMBER 2020 – OPERUDAGAR – REYKJAVIK (IS)
Contact
NPO KAIBUNSHA    TEL:+81 3-3275-0220
Tickets
Ticket Prices
Unreserved seating
¥3,500
Same Day: ¥3,800
25 and Under: ¥2,500 (advance), ¥2,800 (same day)
On sale: Sunday 15 December 2019
For 25 and Under tickets, proof of age is required when collecting tickets from the box office before the performance.
Tickets Available from
ROHM Theatre Kyoto Box Office

[窓口・電話 TEL.075-746-3201(10:00~17:00、年中無休 ※臨時休館日等により変更の場合あり)]

Kyoto Concert Hall Box Office

[TEL.075-711-3231 (10:00~17:00 closed on the 1st and the 3rd Mondays, and the following Tuesday in case 1st or 3rd Monday is a national holiday) ]