PROGRAM
『Voyage』(2002年) (C)KazuoFukunaga
The much-anticipated first new work in 18 years by the legendary and world-renowned multimedia performance group Dumb Type
Comprising a diverse membership drawn from video, visual art, architecture, design, computer programming, Dumb Type was founded in 1984 and has since established a reputation at home and abroad for its multimedia performances and installations whose main creative figures and approaches shift each time. This performance marks its first new work since "Voyage" in 2002.
Information
2020.3.27 (FRI) – 3.29 (SUN)Friday 27 March – Sunday 29 March 2020 (TBC)
Venue : South Hall
About
Profile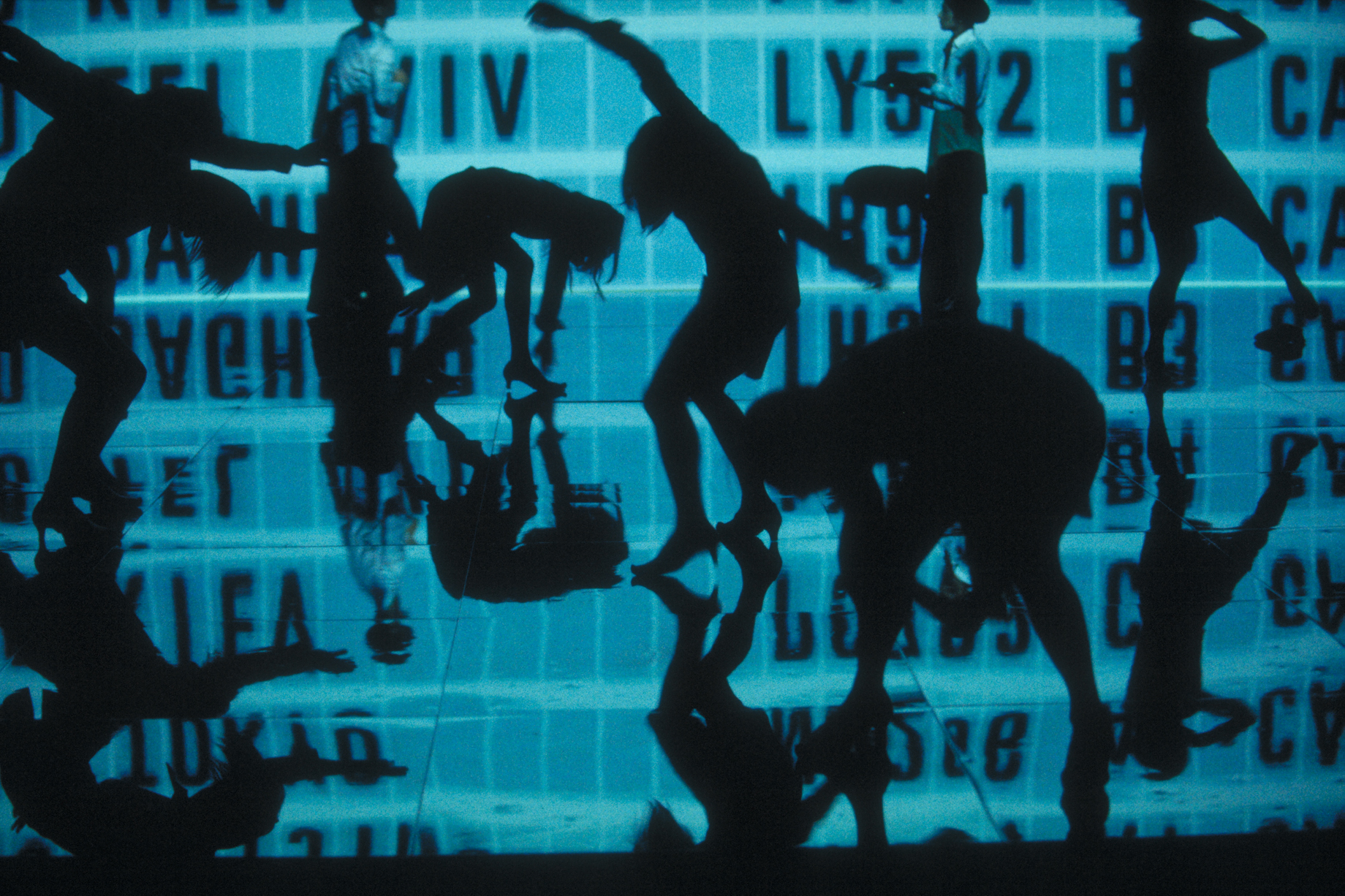 Dumb Type
Formed in 1984, Dumb Type comprises artists from different fields such as visual art, video, computer programming, music, and dance. Based in Kyoto, the members who participate change with each project, presenting multimedia art both at home and abroad that transcends existing categories and forms of expression. From January to May 2018, the solo exhibition "Dumb Type. Actions + Réflexions" was held at Pompidou Centre-Metz in France. In November 2019, the group will hold a solo exhibition at the Museum of Contemporary Art Tokyo.
A Dumb Type and ROHM Theatre Kyoto production
Planned and produced by ROHM Theatre Kyoto
Presented by KYOTO STEAM – International Arts x Science Festival Executive Commitee (Kyoto City, Kyoto City University of Arts, Kyoto Municipal Museum of Art, Kyoto City Zoo, Kyoto Arts and Culture Foundation, Kyoto City Music Arts and Culture Promotion Foundation, Advanced Science, Technology & Management Research Institute of Kyoto, Kyoto Chamber of Commerce and Industry, Kyoto Association of Corporate Executives, NHK Kyoto, Kyoto Shimbun Co., Ltd., Kyoto Okazaki Tsutaya Books)
Supported by the Agency for Cultural Affairs, Government of Japan in fiscal 2019
Contact
ROHM Theatre Kyoto TEL:075-771-6051
Ticket purchase & Booking