PROGRAM
A dream collaboration between Akutagawa Prize-winning novelist Sayaka Murata and Kishida Kunio Drama Award-winning playwright Shu Matsui

This play is developed from an original idea jointly conceived by Sayaka Murata, the novelist known for her comic depictions of the disquiet felt by minorities as well as of an imminent future, and Shu Matsui, whose novels and plays have dealt with artificial intelligence and advanced medical treatments in their highly nihilistic portrayals of the collapse of social values.
Information
2019.12.18 (WED) – 12.19 (THR)
Wednesday 18 December 2019 14:00 / 19:00, Thursday 19 December 2019 18:00
Venue : North Hall
About
From an original idea by Sayaka Murata and Shu Matsui
Written and Directed by Shu Matsui
Cast: Takenori Kaneko, Kazunori Mimura, Minion Otsuru, Keisuke Hidaka, Mizuho Nojima,Wang Hong Yuan, Kei Aran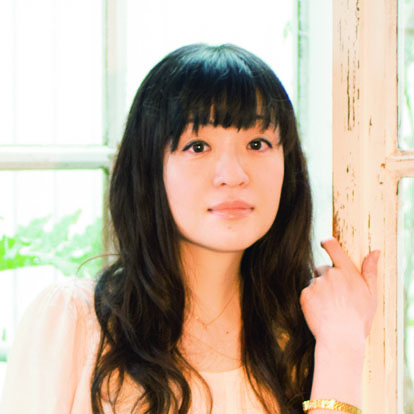 ©Sayo Nagase
Sayaka Murata
Original idea
Born in Chiba Prefecture in 1979, Sayaka Murata graduated from Tamagawa University with a degree in arts and culture studies. She won the Gunzo Prize for New Writers in 2003 for "Breastfeeding," followed by the Noma Literary New Face Prize for "Silver Song" in 2009, the Mishima Yukio Prize in 2013 for "Of Bones, Of Body Heat, of Whitening City," and the Akutagawa Prize for "Convenience Store Women" (in Japanese, "Convenience Store Person") in 2016. The latter sold over 920,000 copies. Her other books include "Mouse," "Water for the Stars," "Ark," "The Now Door," "Killer Birth," and "Dwindling World."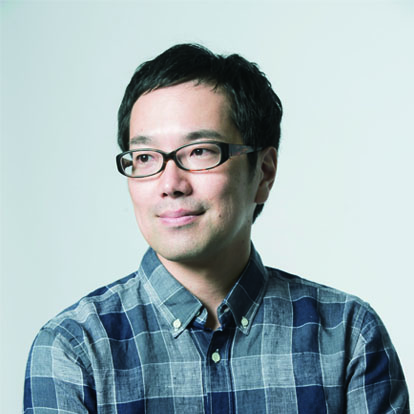 Shu Matsui
Original idea, script, director
Born in Tokyo in 1972, Shu Matsui joined Seinendan in 1996 as an actor and later started working with the company as a writer and director. In 2007, he launched his company, Sample, with "Burning Up Calories" and left Seinendan. Portraying people as wandering with a map of only their own divided selves, Matsui is distrustful of the lines between all relationships, from reality and fiction to objects and people, male and female, and actor and audience, and in his work he endeavors to transcend and intermix these divisions. He won the 55th Kishida Kunio Drama Award for "Proud Son" in 2011. "Takeoff" was performed at the 2016 Kuandu Arts Festival in Taiwan, while "Proud Son" was revived at the Festival d'Automne à Paris in 2018.
Presented by ROHM Theatre Kyoto (Kyoto City Music Arts and Culture Promotion Foundation), Kyoto City
Planned and produced by quinada
A Mie Prefecture Fine Arts Center (Mie Cultural Promotion Foundation), ROHM Theatre Kyoto (Kyoto City Music Arts and Culture Promotion Foundation) and Kobe Culture Hall (Kobe Cultural Foundation) co-production
Supported by the Agency for Cultural Affairs, Government of Japan through the Japan Arts Council, Japan Foundation for Regional Art-Activities, National Culture and Arts Foundation (Taiwan)
Contact
ROHM Theatre Kyoto  TEL:075-746-3201
Tickets
Ticket Prices
Unreserved seating
¥3,500
25 and Under: ¥2,000
18 and Under: ¥1,000
For 25 and Under tickets, proof of age is required when collecting tickets from the box office before the performance.
Tickets on Sale
2019.9.21 (SAT)