PROGRAM
2019.01.11|
当日券情報を更新しました。詳細は
こちら
© Eiko Hosoe/© HARU/© Daisuke Miura
Tatsuhiko Shibusawa's literary work transformed into dance
A world premiere created in collaboration with such popular choreographers as Ikuyo Kuroda and Ryohei Kondo
Choreographer Akira Kasai adapts Tatsuhiko Shibusawa's novel "The Travels of Prince Takaoka" as a new dance work, receiving its world premiere at ROHM Theatre Kyoto. Akira Kasai, whose career goes back to the pioneering years of Butoh, takes the original book by his close friend Shibusawa and transforms it into a dance masterpiece in collaboration with some of the most capable and popular choreographers in the Japanese dance world today, including Ikuyo Kuroda and Ryohei Kondo.
Information
2019.1.11 (FRI) – 1.12 (SAT)
Friday 11 January 2019: 19:00
Saturday 12 January 2019: 15:00
Venue : South Hall
About
Cast & Crew
Based on the book by Tatsuhiko Shibusawa
Directed, Choreographed and Written by Akira Kasai
Featuring: Akira Kasai, Ikuyo Kuroda, Ryohei Kondo, Mitsutake Kasai, Naoka Uemura, Yu Okamoto, Kurara Shinohara, BATIK dancers, Tenshikan eurythmists, Misako Terada (Kyoto performances only)
Design, Stage Design, Video, Costumes: Ryoichi Enomoto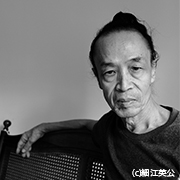 Butoh dancer. Born in 1943, he met Kazuo Ohno and Tatsumi Hijikata in the 1960s and started working as a Butoh dancer. He founded Tenshikan in 1971 and cultivated the careers of many Butoh dancers. From 1979 to 1985, he studied in Germany, researching Rudolf Steiner's anthroposophy and eurhythmy. After he returned to Japan, he made a comeback to the stage with "Saeraphita" in 1994. A major work, "Pollen Revolution," was premiered in 2001 and has since been staged in cities around the world. In addition to his solo dance work, he actively collaborates with artists from other disciplines and fields.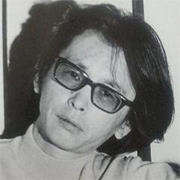 Writer and translator. Born Tatsuo Shibusawa, he graduated with a degree in French literature from the University of Tokyo. In addition to translating the works of the Marquis de Sade and Jean Cocteau, his diverse and spirited career also encompassed art criticism, essays on medieval demonology, and fantasy novels.
Presented by ROHM Theatre Kyoto (Kyoto City Music Arts and Culture Promotion Foundation), Kyoto City
Co-produced by ROHM Theatre Kyoto
Supported by the Agency for Cultural Affairs, Japan Arts Council
Tickets
Ticket Prices
Reserved seating
¥4,000
25 and Under:
¥3,000

Now on sale

Tickets on Sale
2018.10.13 (SAT)