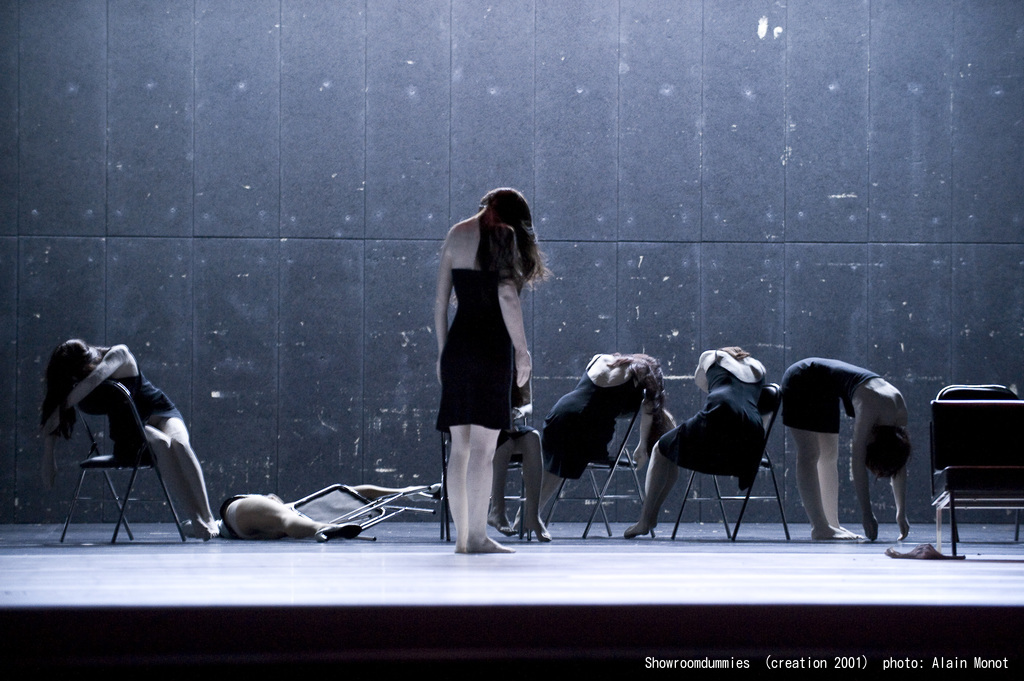 Now seeking performers for Gisèle Vienne and Etienne Bideau-Rey's Showroomdummies #4 , part of the ROHM Theatre Kyoto Repertory Premiere program!

Performance Information
ROHM Theatre Kyoto Repertory Premiere
Gisèle Vienne and Etienne Bideau-Rey
Showroomdummies #4
Saturday, February 8 – Sunday, February 9, 2020
Directed, Choreographed and Stage Design by Gisèle Vienne and Etienne Bideau-Rey
Venue: ROHM Theatre Kyoto South Hall
募集要項
応募締め切り
2019年3月8日(金)23時59分
Application Period
Friday, January 11 – Friday, March 8, 2019 (until 11:59 pm)
Number of Performers Wanted
5 performers
Conditions
・Candidates must be female and aged 18 or over.
・Candidates must have dance experience and work as a dancer, performer, or actor.
・Candidates must be able to participate fully in all dates in the schedule below (both the rehearsals and performance period).
・Compensation for the rehearsals and performances starts at 300,000 yen (incl. tax, travel, accommodation, and per diem).
Schedule
Rehearsal Period 1: June 19–30, 2019 (June 24 off)
Rehearsal Period 2: January 2–12, 2020 (January 7 off)
Rehearsal Period 3: January 29–February 2, 2020
Dress/Technical Rehearsal Period: February 4–February 7, 2020
Performances: February 8–9, 2020
Hours will be from 10 am until 5 pm for rehearsal periods 1–3 and then all day for February 4–9.
Applications
Apply online via the webform 
Please submit:
1) Résumé (using the online form)
2) Photographs x 2 (full body, from the chest up) (each file under 3Mb)
3) URL for a video of 2 minutes or less in which the applicant is identifiable (e.g., previous work as a performer, a performance created by the applicant, or an improvisation piece)
A confirmation email will be sent to all applicants. Please contact us if you have not received an email within three days.
All personal information will be handled solely by ROHM Theatre Kyoto and for the exclusive purpose of this casting process. In accordance with Japanese law, no information will be used for anything other than the stated purpose nor sold or given to a third party.
Selection Process
First Audition
The initial selection of candidates will take place based on the submitted materials. Successful candidates will be contacted by email by Monday, March 25, 2019.
Second Audition (Call Back)
Monday, April 8, 2019, 6 pm–9 pm
Successful candidates will be announced on the day.
Final Audition (Workshop)
Tuesday, April 9 – Saturday, April 13, 2019, 6 pm–9 pm
Auditions Venue: ROHM Theatre Kyoto North Hall
Please be aware that no compensation is offered to candidates for travel and accommodation costs.
Selection Results
Candidates will be notified of results by postal mail within two weeks. The candidates selected to be performers will then enter into a contract with ROHM Theatre Kyoto.
ROHM Theatre Kyoto Repertory Premiere
Running since 2017, ROHM Theatre Kyoto launched this project to create repertory productions that could be performed for many years to come even as the times change. This year, the project welcomes the French prodigy Gisèle Vienne, who has dazzled audiences around the world. Over the course of two years, she will make an enduring new addition to the repertory program.
Showroomdummies
Inspired by Sacher-Masoch's Venus in Furs, this is the work that established Gisèle Vienne's name and which she has continued to adapt and recreate ever since its premiere in 2001. Her collaborator for the direction, choreography, and stage design is Etienne Bideau-Rey. The resulting work is performed by five dancers, one singer, and various puppets, exploring in Vienne's characteristically original way the boundaries between living and non-living bodies, and between reality and representation. In Japan, the third iteration of the series, Showroomdummies #3, was previously staged in 2014 at the World Theatre Festival Shizuoka.
プロフィール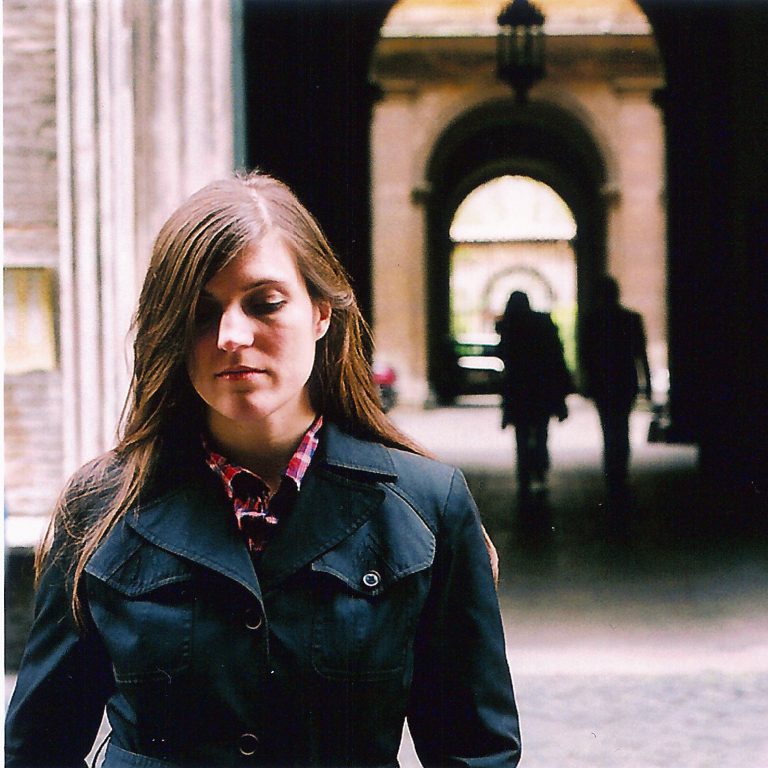 (c) Patrick Chiha
Gisèle Vienne
Born in 1976, Gisèle Vienne studied philosophy and then later attended L'Ecole Supérieure Nationale des Arts de la Marionnette. She is a choreographer, director, performer, and visual artist. In addition to her collaborations with the novelist Dennis Cooper, her output includes photography and installations. In 2018, Vienne received the Grand Prix award in dance from L'Association de la Critique for CROWD, which also left a vivid impression on audiences during its recent run in Japan at Kyoto Experiment.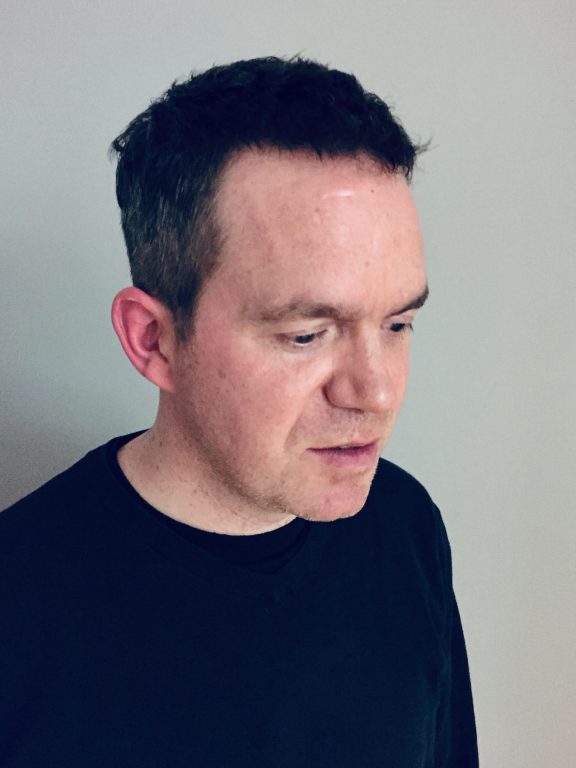 Etienne Bideau-Rey
Born in 1975, Etienne Bideau-Rey studied visual Arts in St-Luc Institut in Tournai, Royal Academy of Fine Arts of Liège, and then attended L'Ecole Supérieure Nationale des Arts de la Marionnette. He's a choreographer/director, a visual artist mainly through drawings and sculptures. He received in 2000 the Vocation Award Marcel Bleustein-Blanchet for Splendid's de Jean Genet, his first theater piece created in collaboration with Gisèle Vienne.
お問い合わせ
Inquiries
Kunieda, Terada (ROHM Theatre Kyoto)
Tel: 075-771-6051
Email: oubo[at]rohmtheatrekyoto.jp