PROGRAM
The second play written by Masataka Matsuda for the ROHM Theatre Kyoto repertoire!

Following 2021's Seaside Town, playwright and director Masataka Matsuda returns with another new play depicting life in his hometown of Nagasaki.
Information
2023.2.22 (WED) – 2.26 (SUN)Performed in the same week as Seaside Town
Venue : North Hall
About
Profile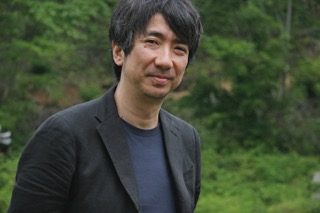 Masataka Matsuda
Born in Nagasaki Prefecture in 1962, Masataka Matsuda is a playwright and director as well as the head of marebito theater company. He received the Kishida Drama Award for Sea and Parasol in 1996, the Yomiuri Drama Award for Moon Cape in 1997, and the Yomiuri Literary Prize for Over Summer Sands in 1999. He formed marebito theater company in 2003. Its major productions include Performing Fukushima, presented as part of Festival/Tokyo 2018. Since 2012, he is a professor at Rikkyo University's College of Contemporary Psychology Body Expression and Cinematic Arts course. He is also an instructor at ROHM Theatre Kyoto's Theatre School Project for three years in a row.
Produced and planned by ROHM Theatre Kyoto
Presented by ROHM Theatre Kyoto (Kyoto City Music Art Cultural Promoting Foundation), Kyoto City
Sponsored by Kyoto Shinkin Bank
Supported by the Agency for Cultural Affairs, Government of Japan in the fiscal 2022|Japan Arts Council,Kyoto Shimbun
Notes related to COVID-19
Please follow ROHM Theatre Kyoto's basic rules on measures against COVID-19.
Here(Japanese Only)
Contact
Rohm Theater Kyoto TEL.075-771-6051