PROGRAM
photographs by Julian Mommert

photographs by Julian Mommert

photographs by Julian Mommert

photographs by Julian Mommert
Arriving from Greece, a magical journey of the body
An imagination ranging from classical painting to the universe, crisscrossing art and science, invites audiences to the origin of mankind

Dimitris Papaioannou is a singular theatre director and choreographer who has enjoyed intense global attention for such achievements as overseeing the opening and closing ceremonies of the Athens Olympics in 2004 and receiving the first choreography commission from the Tanztheater Wuppertal since the death of Pina Bausch. "THE GREAT TAMER" is a spectacle based on an unparalleled aesthetic that emerges at the intersection of physical theatre and installation art. Since its premiere in 2017, it has toured to over 30 cities around the world, from Avignon to London, Paris, Los Angeles, Seoul, and Taipei, receiving great acclaim from audiences. Drawing from mythology and integrating elements of gravity-defying circus as well as scenes evoking masterpieces of cinema, painting, or sculpture that trace the history of art from ancient Greece to the Renaissance and Baroque, your eyes will be glued to the stage as this enigmatic performance unfolds panoramically through physicality and space. This is a must-see event for fans of dance, theatre, visual art, and music.
Information
2019.7.5 (FRI) – 7.6 (SAT)
Dates: Friday 5 July 2019 19:00, Saturday 6 July 2019 15:00
Venue : South Hall
About
Cast & Creative
Conceived, Visualized and Directed by Dimitris Papaioannou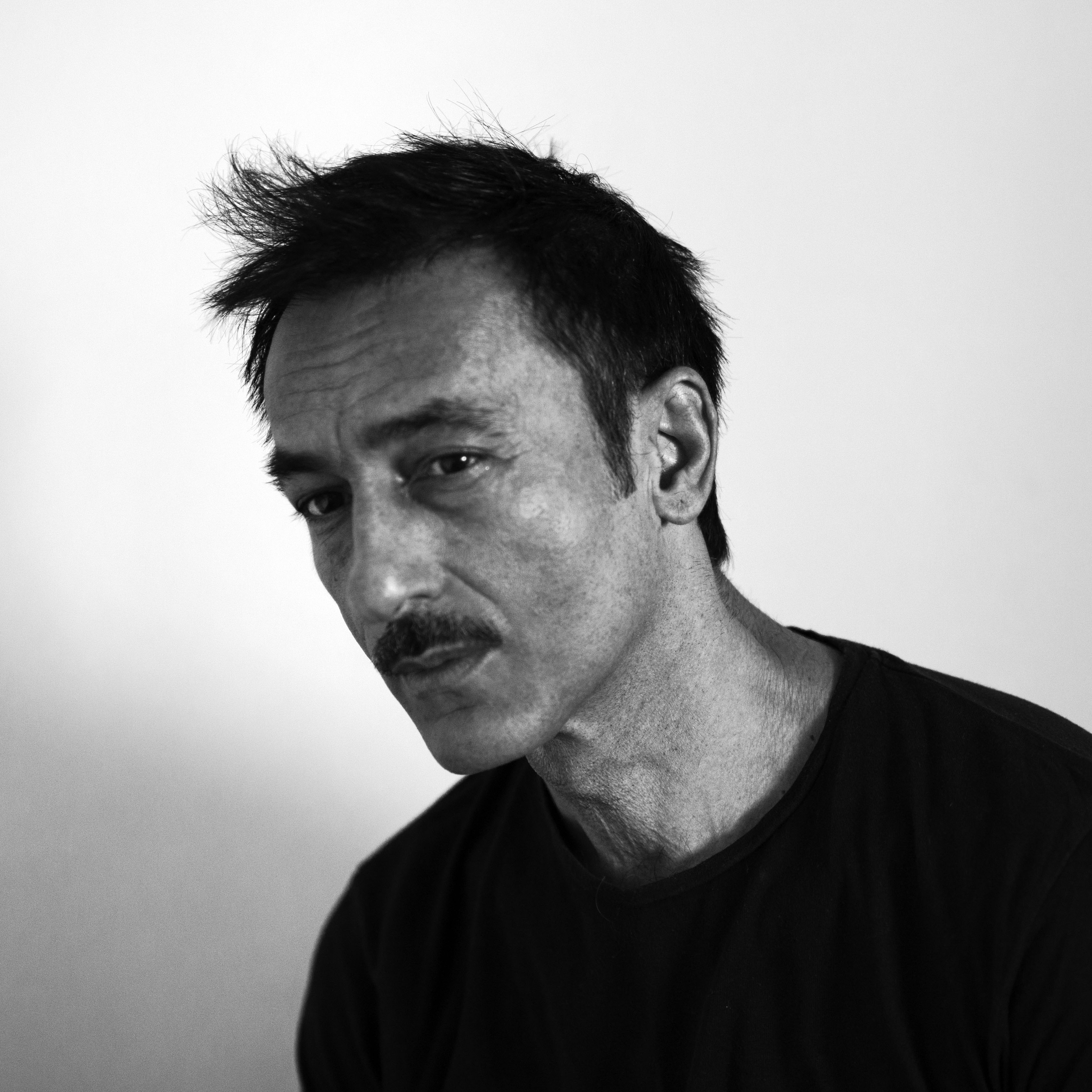 photographs by Julian Mommert
Dimitris Papaioannou (director, choreographer)
Born in 1964, Dimitris Papaioannou started his career as a visual artist and, prior to achieving fame in the performing arts as a director, choreographer, stage designer, and performer, was internationally known as a painter and comic book artist. He studied dance in New York and founded his own company in 1986, after which he developed a unique style of performance fusing physical theatre, experimental dance, and performance art. He attracted global attention when he served as artistic director for the opening and closing ceremonies of the 2004 Olympics in Athens. Between 2012 and 2017, he took "PRIMAL MATTER" (premiered 2012) and "STILL LIFE" (premiered 2014) on a major world tour. In May 2018, he choreographed and directed "Since She" for the Tanztheater Wuppertal Pina Bausch, which was the first new work presented by the company since the death of its founder.
Presented by ROHM Theatre Kyoto (Kyoto City Music Arts and Culture Promotion Foundation), Kyoto City
Co-presented by Saitama Arts Theater (Saitama Arts Foundation)
Produced by Onassis Cultural Center-Athens (Greece)
Co-produced by
CULTURESCAPES Greece 2017 (Switzerland)
Dansens Hus Sweden (Sweden)
EdM Productions
Festival d'Avignon (France)
Fondazione Campania dei Festival-Napoli Teatro Festival Italia (Italy)
Les Théâtres de la Ville de Luxembourg (Luxembourg)
National Performing Arts Center-National Theater & Concert Hall | NPAC-NTCH (Taiwan)
Seoul Performing Arts Festival | SPAF (Korea)
Théâtre de la Ville-Paris / La Villette-Paris (France)
Executive Producer: 2 WORKS
With the support of ALPHA BANK + MEGARON – THE ATHENS CONCERTHALL
Contact
ROHM Theatre Kyoto  TEL:075-746-3201
Tickets
Ticket Prices
Reserved seating
¥6,000
25 and Under: ¥4,000
On sale: 16 March 2019
Audiences under the age of 12 should be accompanied by a parent or adult guardian.
Latecomers admitted after the performance starts may not be able to take their originally assigned seats.

Tickets on Sale
2019.3.16 (SAT)

Tickets Available from
ROHM Theatre Kyoto Box Office

[TEL.075-746-3201 (everyday 10:00-19:00)]

Kyoto Concert Hall Box Office

[TEL.075-711-3231 (10:00~17:00 closed on the 1st and the 3rd Mondays, and the following Tuesday in case 1st or 3rd Monday is a national holiday) ]
Ticket Pia